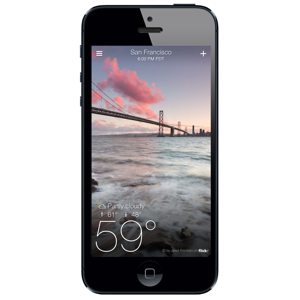 By Gadjo Cardenas Sevilla
Yahoo! made two recent global mobile app announcements with a new Yahoo! Weather iPhone app. as well as an improved Yahoo! Mail for iPad and Android tablets.

The Weather  app incorporates current features as well as numerous enhancements, including: weekly weather predictions, personalized maps, precipitation forecasts, cloud data, sun and moon, wind and more.
Launching globally in more than 30 languages, the app also provides access to user-generated Flickr photos, featuring images of various weather conditions from around the globe. Flickr is a the Yahoo!-owned photo sharing service.
Now, rather than just reading about current local conditions, users can seethe weather for themselves. Users are invited to share photos of their favourite places by visiting flickr.com/projectweather. Further information on the Yahoo! Weather iPhone app can be found on the Yahoo! blog here.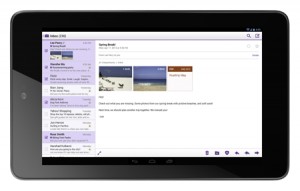 Yahoo! is also introducing a new native version of Yahoo! Mail for iPad and Android Tablets. The apps' design takes advantage of the unique features offered by tablets, providing a full screen reading mode and advanced organization tools.
Users can now flip through emails as if they were reading a magazine, organize their inbox with a few swipes and taps and easily get through the clutter to the emails that matter most. For more information, visit the Yahoo! blog.
This signifies a renewed push by Yahoo! to establish its presence in mobile by creating apps for more popular devices. This makes sense since many users now use their smartphones or tablets to access webmail as well as weather services.  The new apps are some of the first initiatives seen from Yahoo! since former Googler Marissa Meyer became CEO.
At 37, Meyer  is currently the youngest CEO of a Fortune 500 company, and has been ranked number 14 on the list of America's most powerful businesswomen of 2012 by Fortune magazine.