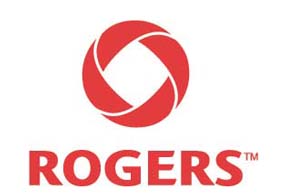 Rogers' efforts to expand and lead the wireless industry in mobile payments has led to the Finance Ministry to give the company a patent incorporating "Rogers Bank". With that out of the way, Rogers will now seek to have its own branded credit card, and push mobile payments with smartphones to the next level.
Rogers initially sought a bank licence back in September 2011 when it first revealed plans to pursue mobile payments, which would allow consumers to pay for items by waving their smartphone over a terminal.
However, Rogers executives have said this process has been mostly aimed at starting its own credit card business, something that several other companies have done — Walmart, Canadian Tire and The Bay, to name a few.
But there is also a smartphone connection here, given that mobile payments would largely rest on Near Field Communication (NFC) chips inside the latest handsets. Rogers initially unveiled this as part of a partnership with CIBC and Visa and MasterCard. The two top credit card companies have been actively pursuing quick mobile payments for years, first by waving chip credit cards, and now via smartphones.
Right now, Rogers customers are able to add their CIBC credit card information to a Rogers SIM card and use them for purchases at merchants that have the terminals supporting mobile payments. The only limitation right now is that its limited to BlackBerry devices running the older operating system (pre-BlackBerry 10).
In March, the company did indicate that BlackBerry 10 and Android are on the road map for compatibility, whereas the iPhone isn't an option because Apple's handset doesn't yet support NFC.
The last stage for Rogers to fully begin operating as a bank mandates that the company has up to a year from the patent licence issuance to meet all the requirements from the ministry. Once that's completed, they can finally launch that part of their business.