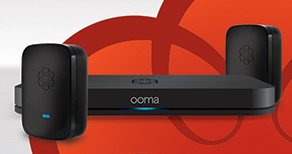 By Gadjo Cardenas Sevilla
Ooma has challenged the home phone subscription model with its affordable solution. Now it is turning the business PBX on its head with a cloud-based solution.
Business telephone systems are notoriously expensive and complex to set up, often requiring a third-party company to lay out the system as well as maintain it on a regular basis. There's hardware and subscription costs that make putting traditional PBX systems out of the reach of most small to medium businesses. Enter Ooma Office, a VoIP (voice over internet protocol) service that brings all the features of a PBX plus the convenience of cloud computing starting at under $20.00 a month after purchasing the hardware.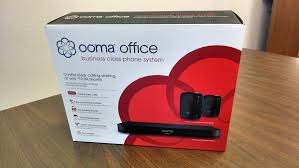 "We have been doing this a long time," says  Jim Gustke, the Vice President of marketing at Ooma about their VoIP service. Known in the market for their third generation of the home phone service, the company's new office product is designed to give micro businesses a big company feel with a service that covers many features of traditional PBX's.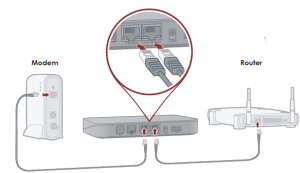 "Ooma Office uses your high-speed Internet connection to deliver a high quality yet very affordable business phone system. Its hybrid solution utilizes on-site hardware and the power of cloud computing to deliver advanced features and quality of service you'd expect from a business class phone system. There are no wires to deploy so installation is a cinch. And what's more is Ooma Office has plenty of room to grow as your business expands without breaking the bank."
Gustke explains that Ooma office offers easy DIY installation-no wires to deploy. It uses regular phones, no expensive IP phones and since features can be added as needed, it gives business owners  incredible value at the lowest total cost.
The solution is plugged into the business or home high speed Internet connection but placed before the router. This enables Ooma to prioritize voice packets so you don't experience the lag or degradation that other VoIP service tend to suffer from.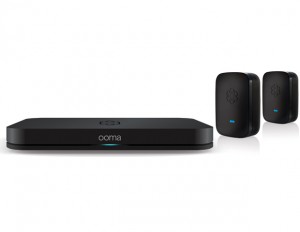 Gutske says that the solution is, "future proof, new features added via a dashboard (cloud) virtual receptionist." Being a cloud service, the hardware's firmware can be easily updated and managed with new features.
He stresses that Ooma Office is the, "best value in the market." Many microbusinesses spend, $300 on marketing, $300 or more easily on phone bills. The Ooma Office hardware costs $249.99 for the base station and two phone jacks and a $19.98 per month subscription cost. It is launching with Future Shop, Best Buy and Amazon.ca in Canada this January.