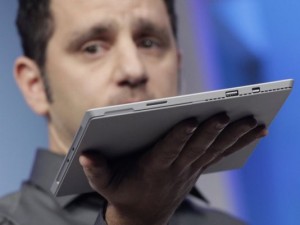 By Gadjo Cardenas Sevilla
Microsoft's Surface Pro device is the closest in bridging the gap between tablet and notebook but it has failed to capture mass adoption. What can make the Surface a better selling device? As a device designed around Windows 8.1, Microsoft's Surface Pro has succeeded where other devices have fallen short. It manages to merge the prime functionality of a multi-touch tablet as well as the productivity of a small notebook. Despite having released three versions of the device and endearing themselves to a niche user base, Surface Pro can't really be seen as a huge success, Microsoft has lost $1.7 billion since the device's 2012 launch.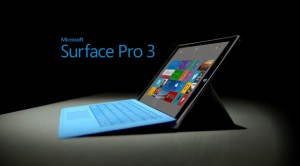 Microsoft isn't a stranger to losing money initially on a device to gain it back later. Their first Xbox was a famous money-pit, but fortunes changed, after a long time, when the sales of games started earning Microsoft back some of the development, production and marketing money they initially lost.
There's no such paradigm for Surface, since aside from Windows (ships free with the device), Microsoft Office subscriptions are the only money makers for Microsoft. There are no games or other attachments that will eventually earn money back for Surface and Surface Pro.
Proof of this is that previous versions of the Surface and Surface Pro are just heavily discounted until inventory sells out.
I've owned and reviewed each generation of the Surface tablets, except the most recent Surface Pro 3 which launched in May.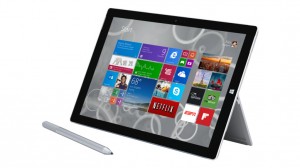 Press review units were in short supply so various reviewers didn't get a chance to evaluate the devices,  possibly because the company wanted to stem the flow of 'better than before, but not yet good enough' reviews that the latest iteration of the pro hybrid was getting.
The fact that the Surface Pro 3 runs the same OS and also the same processor as the Surface Pro 2, really means that the only differences between the two models (released six months apart) are the new kickstand, stylus, larger 12-inch screen size, and thinner and lighter body.
While only Microsoft can decide whether it is worth it for them to continue pushing the Surface and Surface Pro, here are a few things that might make the Surface Pro more enticing to users.
Market it Differently
Microsoft needs to stop going after notebooks in their ads. The Surface Pro is a cool device, but a notebook, any notebook will still be a better experience for  users. Going after Apple's MacBook Air, which is a different product category (i.e. MacBook Air users won't switch from Mac OS to Windows 8 just to use a Surface Pro 3) isn't going to do anything for Microsoft. Marketing Surface Pro 3 in various 'how you can use it' situations, on the other hand., might entice users more than vapid comparisons to more established devices.
Include the Type Cover
This has come up countless times. Microsoft always promotes the Surface Pro with the attached Type Cover, even if it sells the very necessary keyboard separately for an additional $130. The Type Cover needs to be included out of the box for the Surface Pro to really be a complete device.
Drop the price
The Surface Pro costs around the same as many premium Ultrabooks and while it is a complete convertible device that can switch handily between tablet and notebook, it is still priced out of the reach of many users, specially in the configurations that people actually want to buy (i.e the 128GB or 256GB variants).
Given that Microsoft has chosen premium materials and construction, perhaps releasing a less premium version might make sense. Either way, Surface Pro needs to be competitive in price, specially now that there are so many great convertible and hybrid devices running Windows.
Include Office 365, OneDrive storage, Skype calling
Since Microsoft makes both the hardware and software for the Surface Pro, they can afford to give Surface Pro 3 a few extras that might entice users. Bundling an Office 365 subscription good for one or two years costs Microsoft very little, but would add huge value to Surface Pro users, specially students.
Additional OneDrive storage might also be attractive since the price of the Surface Pro increases exponentially once you add more storage space. Skype is another Microsoft service that can be attached to Surface as a freebie to sweeten the deal.
The Surface Pro 3 still remains an interesting product and one with potential. It's well built, works well in most situations and finally has the all-day battery that many tablet and notebook users have been enjoying on other devices.
Can Microsoft still make it a viable product category and increase adoption? Only time will tell.