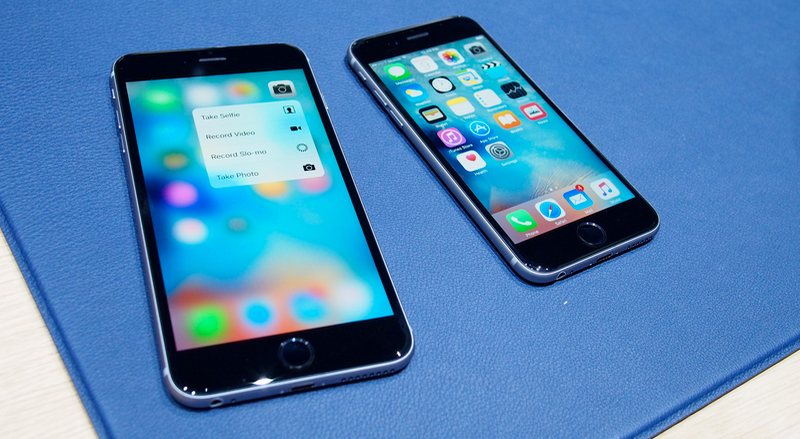 By Gadjo Cardenas Sevilla
San Francisco: Apple dropped a number of product announcements at a special event in the Bill Graham Civic Auditorium. Revealed today were the expected new iPhone 6s models as well as a new Apple TV and a larger iPad Pro designed for enterprise and creatives.
The jam-packed event was one of Apple's strongest outings, with new products as well as notable updates that would have been enough for their own launch events. The iPhone 6s and iPhone 6s Plus may look identical to their predecessors save for a new Rose Gold colour but Apple's changed pretty much everything.
A new type of aluminium and reinforced glass, gives the new iPhone 6s models more rigidity and resistance to 'bending.' Apple also introduced a whole new way to interact with these multi-touch devices. Called 3D Touch, the interface makes it possible for users to invoke various options on screen just by gauging the pressure they use to press down on apps and menus.
3D Touch enables peeking into apps or messages without having to launch those apps and have them take over the whole screen. Similar to how some PC's have a right-click option, 3D Touch has makes the most of the limited real estate of mobile devices.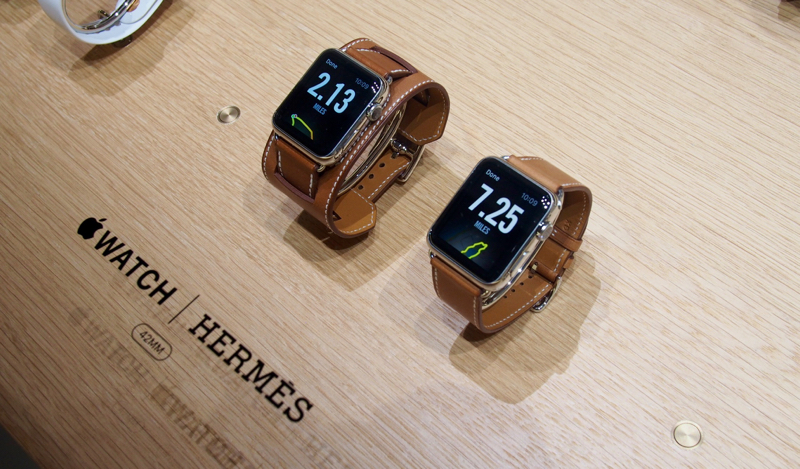 The new iPhones also feature a new 12-megapixel camera and which can now shoot 4K video (which the iPhone 6s is powerful enough to edit in the phone). The new iPhones introduce an always on 'Hey, Siri," functionality which, like Google Now on some Android smartphones or Cortana on Windows Phone, can now be accessed hands free for as long as the user is near their iPhone.
The Apple Watch, Apple's wearable that was released a few months ago,  also received some updates in terms of new colours and a tie-in with high end brand Hermès. This special edition variant starts at $1,500 (CAD) for the 38 mm stainless steel case and becomes more expensive based on size, strap or material. Apple seems to be pushing the fashion and accessories angle for the Apple Watch hard and also announced an assortment of coloured bands for the wearable.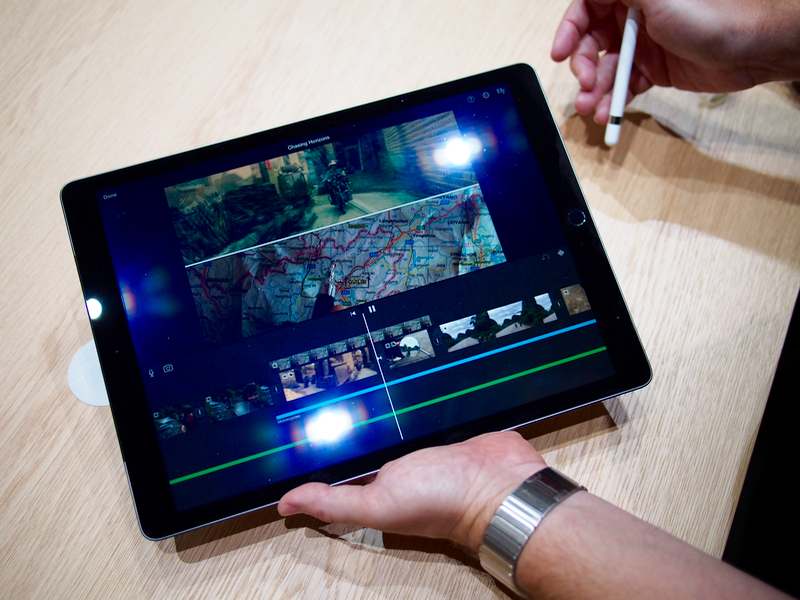 A new iPad Pro, which has a gargantuan 12.9-inch display, was also announced. The iPad Pro is clearly targeted at enterprise users. It is more powerful than 8- per cent of existing portable PC's in the market, yet exceedingly thin and light. Aside from upsizing the iPad, Apple is making a keyboard case and a stylus (called an Apple Pencil) available to iPad Pro users.
With the keyboard accessory, the iPad Pro becomes a notebook replacement which can give it a lot of latitude in the enterprise market as a proverbial 2-in-1 device. The Apple Pen, which is a pressure sensitive stylus used for detailed drawing, can catapult Apple as a player in the creative tablet space. Microsoft and Adobe were on hand with their iPad Pro applications, showing that serious programs for office users will be coming to this new device and potential new platform.
iPad sales have plateaued and Apple hopes that by diversifying the product into three sizes, a wider range of users might be enticed to see if an iPad can suit their needs.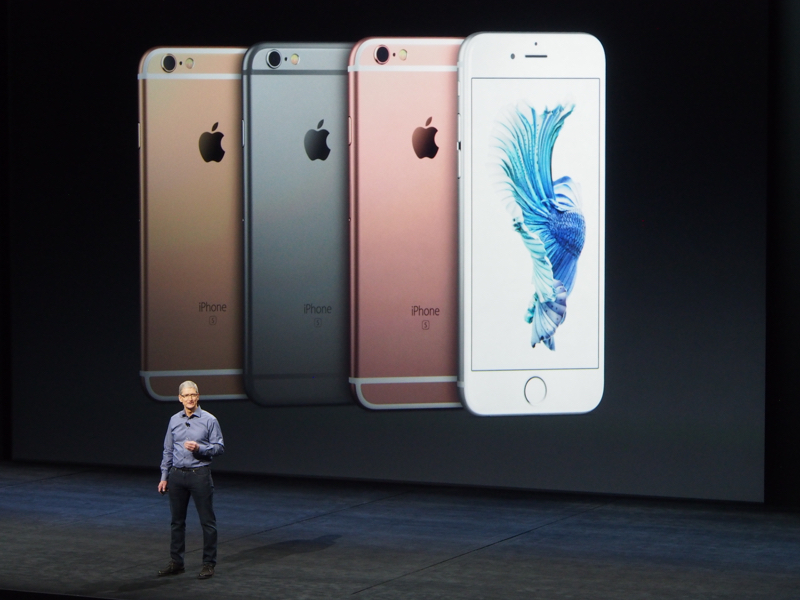 Apple TV was the biggest announcement of the event. The new version of the set-top box now features a new interface, apps which are specific to TV watching, video games and even shopping plus a new voice-based remote control based on the Siri voice assistant.
As demonstrated, Siri can be used to search for specific episodes of TV shows with specific actors. It can be used to pause, go forward and even rewind a show just by voice. Saying 'Siri, go forward 10 seconds', this makes it possible to scrub through videos without lifting a finger.
Apple also launched tvOS as the companion operating system for Apple TV and hopes that developers will jump on board this new and potentially groundbreaking innovation. Onerous remote controls have been the downfall of cable tv boxes as well as set-top boxes.  Using smart and contextual voice-control will make the Apple TV a potential game changer.