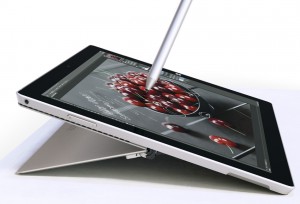 Once derided for being a holdout of analog times, the stylus is making a huge comeback in the age of phablets, pro tablets and 2-in-1 devices.
I can still remember when the only way to properly input text or images on a handheld device or PDA was using a stylus. Multi-touch and capacitive displays changed all that and we've been accustomed to letting our fingers do most of the inputting and writing for us.
Tablets, phablets and 2-in-1 devices that feature touchscreen have been incorporating stylus input to enable drawing and even writing recognition. Here are some applications that really shine.
Bamboo Stylus on Windows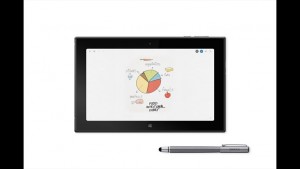 Bamboo stylus from Wacom can turn your Windows tablet into a paper notebook and help you capture your ideas everywhere, anytime.
Taking notes, sketching, and drawing is as straightforward and simple as using real pen and paper. Featuring various tools and precise inking with six expressive pens and brushes for writing, sketching, coloring, and marking.
Best of all, Bamboo Paper allows for accessing images, photos and documents and marking them up for sharing via email or other cloud services.
Evernote Widget for Samsung SPen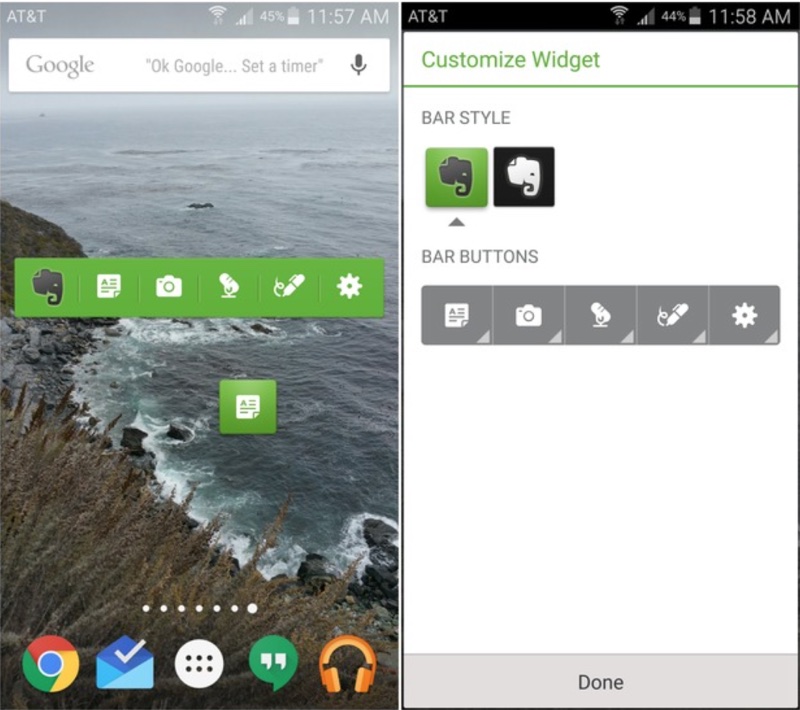 Samsung's Galaxy Note line of phablets is famous for its S Pen stylus and various Samsung applications. Evernote Widget is a third party app that makes it easy to access Evernote's note taking service. Ideal for entering written text, drawing up a quick sketch, capturing a voice memo and even taking a quick snapshot of something or someone, this app is designed for quick entry of information.
The S Pen component is quite good, you can write naturally on the virtual pad and save the note to the cloud or convert it to typed text later on.
Paper App for iPad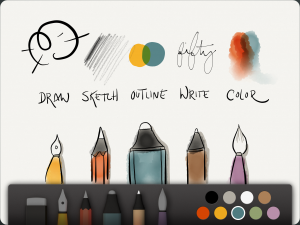 Paper is one of those rare apps that can really define a product. For the iPad, it completely transforms it into a viable sketchbook which, in the hands of even an intermediate artist, can be used to create some truly inspiring and unique works of art.
While the app itself is free, you do need to pay for each brush, pen, pencil or marker, but if you like to draw on the go, they are worth it. The best thing about Paper app  is that it is available on both the iPad and the iPhone. The downside is that they now require you to set up an account before you can use the app.
Scribble Racer for Samsung SPen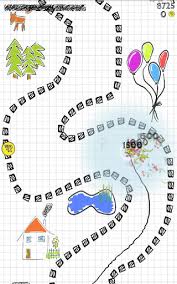 While not a drawing app per se, Scribble Racer for Samsung SPen makes use of the stylus as a controller for a video game where you need to guide the path of your vehicle in a race. The clever thing about this application is that it resembles a low-resolution paper drawing and the lines you draw do look and appear like pencil scribblings.
While it is a game, Scribble Racer does help stylus users get used to the sensation of guiding their stylus across the screen and also helps in orienting  one's hands to working with a stylus.
All these apps shine on their specific platforms and do among to get things done better with a digital pen or stylus than with fingers or thumbs.
Stylus focused apps, after all, aim for precision and range as well as depth and pressure just like real brushes, pens and pencils. It really is similar to what once can achieve while finger painting versus what you can paint with pen or pencil.