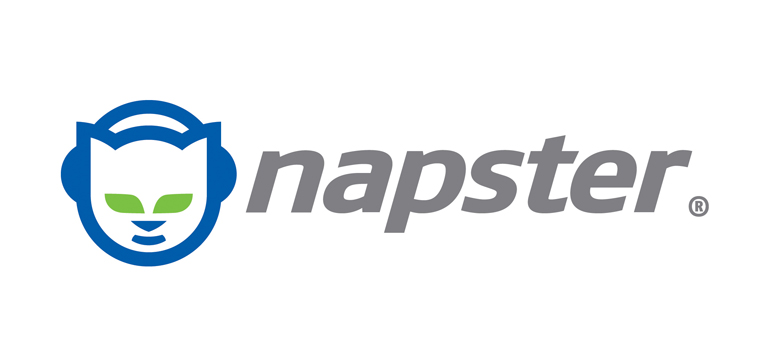 Remember Napster? The software application that once pioneered the idea of sharing music files in the late 90s and early 2000s is back in Canada. Only this time, it's as a subscription-based music streaming service, not a peer-to-peer network.
For those who were around back in the day when the Internet was a far cry from what it is now, Napster represented the biggest challenge to the music industry's archaic business model. The notoriety it earned in those years led to infamous lawsuits, continuing piracy and the rise of Apple's iTunes as the world's biggest music retailer.
Now, in 2015, all of that has changed, and digital music is going through another phase, which just so happens to include Napster.
While the logo is the same, the company bears no resemblance to what it once was. Owned and operated by Rhapsody, a download-turned-streaming service that hasn't operated in Canada, Napster is now a fully-formed streaming service itself, offering 35 million songs that can be streamed or played offline with a subscription.
To incentivize consumers even more, it is offering the first three months for $1.00, going to a regular $10/month thereafter. It's available in both English and French, and currently works with a Web browser, along with apps for iOS, Android and Windows Phone. Support for Sonos and Chromecast is baked in.

In a category where the lines are blurring and services look and feel similar, Napster is paradoxically among the most recognizable. What it tries to do to stand out in the crowd is a bit of a mixed bag, however.
Napster plays up the notion that unlike competitors, it "is personalized from day one." On initial setup, it had us pick three genres, and then three artists within each one. From there, it presented a host of different artists, albums and playlists that fit with the choices we made. Playlists are sometimes human-curated — a feature Apple played up with its own streaming service — and there are many of them, usually averaging about 20 songs or so each. Some are higher, but few are lower.
The Mixer is a drag-and-drop style interface on the browser version that we found useful. Here, songs that we liked could be moved over on a whim, ensuring that we always had quick access to it after. Rearranging the playlist's order was easy enough, too.
Searching for songs, albums or artists was also easy. In fact, it's no different than how any other service does it. Subscribers can also cache copies of songs, albums or playlists for offline playback. Again, nothing that can't be done elsewhere, but still very useful for reducing bandwidth usage and listening when travelling to avoid roaming charges.
The Music Inbox is a regular daily feed meant to be a music discovery page with personalized notifications. The Home page is also a discovery section that updates based on preferences you set.
It is neat that Napster does include TrackMatch, a Shazam-style feature that listens to a song to identify the name and artist. Radio Plus is the same as any other in creating a station based on a song or artists. Featured is a video feed updated with the latest news and snippets in the music world.
Perhaps the most unique is Kids, a section that can be managed separately from the rest of the app's features. Parents can opt in to choose music and create playlists for their children with tunes meant for that audience.
All told, the service has plenty of content available, with numerous ways to get to it, but we came away with mixed feelings about how the app serves it up. For only $1.00 for 90 days, it is worth giving Napster a chance (you can cancel before the $10/month kicks in), even if you already subscribe to something else.