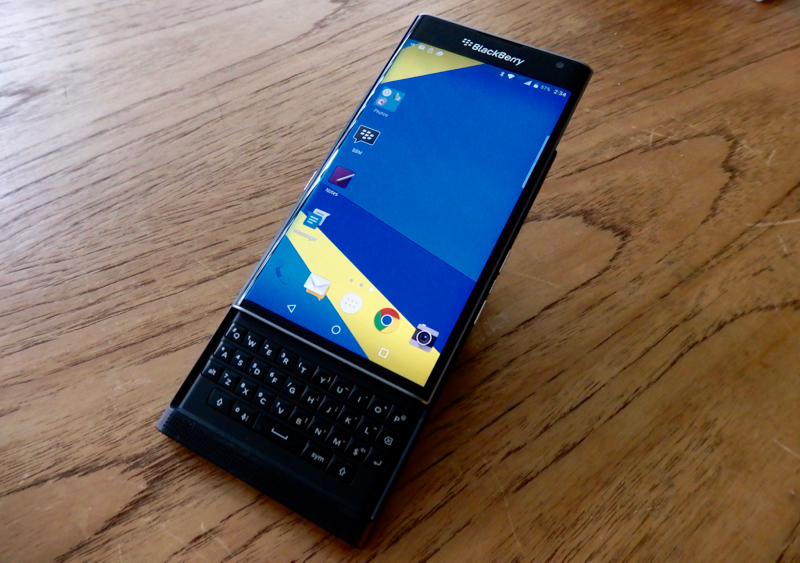 By Gadjo Cardenas Sevilla
BlackBerry has just unleashed its most innovative smartphone and it runs Google's Android OS.
The PRIV (CAD $899 direct from BlackBerry) has been widely anticipated and for many reasons. The device is the newest BlackBerry slider and the modern representation of the Torch line of the past that incorporated a full touch screen with a slide-out QWERTY keyboard. It is also BlackBerry's first Android device and a sign that the Waterloo company is wisely pivoting its hardware to run software with a larger accepted app ecosystem and established user base.
The PRIV, which takes its name from privacy and privilege, however, is much more than a rehash of the old BlackBerry Torch's ethos, it is a truly innovative device that puts a safety net around the Android OS.
I see the PRIV as an all-in attempt to jump the line and land itself at the top of the Android flagship heap. It also showcases BlackBerry as a world-class hardware maker. The PRIV has already become a favourite of many Android aficionados, which is quite a feat considering Google just released two Nexus smartphones which are designed to offer the best possible experience for users.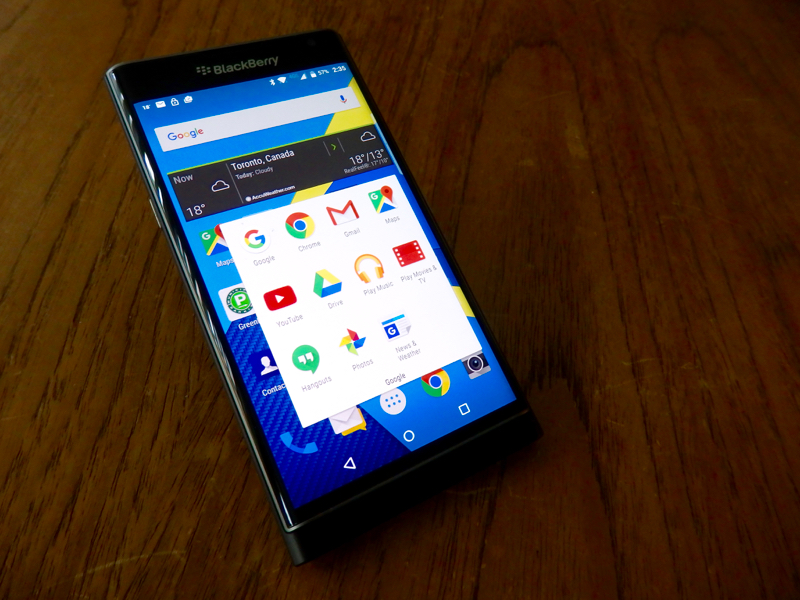 The PRIV features a commendable 5.4-inch dual-edge screen (previously seen only in premium Samsungs), a powerful 64-bit Dual-core 1.8 GHz Cortex-A57 and Quad-core 1.44 GHz CortexA53 (Snapdragon 808 Hexa-Core, 64 bit) processor, 3GB of RAM, an 18-megapixel camera with 4K video capture capability, BlackBerry's Hub software, security and a large 3410 mAh battery that promises 22.5 hours of mixed usage.
Despite the larger display, it is a device I can hold and use comfortably with one hand.  There's no denying the PRIV's BlackBerry pedigree, it is solid and functional. This device is thinner than it looks, yet features a full-QWERTY keyboard, which slides out with a reassuring mechanical click.
They keyboard has its own tricks as well, including predictive text functionality as well as capacitive control, which turns it into a trackpad for scrolling or for getting into specific areas or lines of text. Keys are soft but responsive for thumb-typing and all the popular BB shortcuts are still accessible.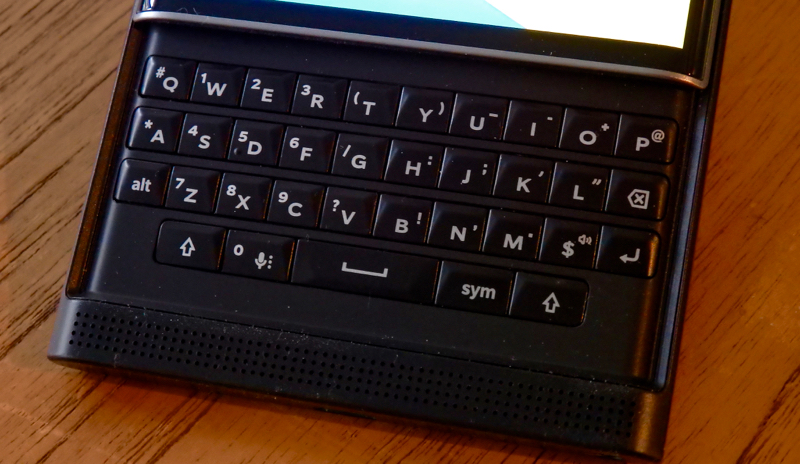 The PRIV feels good in my hands and its width and height is just right. This is a device best managed with two hands and if your thumbs have forgotten how to work a QWERTY keyboard, they will soon be chugging gleefully along on the PRIV's keyboard.
Android users will have no problem getting with the PRIV program. BlackBerry does offer various apps and their omniscient Hub software which aggregates mail accounts and messaging. Sadly, Hub shines on BlackBerry 10, but feels lacklustre on Android because you can't integrate third party apps to it yet. You can easily make the Hub disappear and have a pretty pristine Pure Android experience if you like.
How does the BlackBerry PRIV stack up against competing Android devices? Quite well, actually. While the keyboard is what sets it visually apart, the PRIV runs Android just as well as any competitively priced flagship and is more akin to a Nexus device than say a Samsung or HTC device that runs it own software over Android.
Once the slide out keyboard is deployed, the entire display is now free to show content. It's not as expansive as the Passport, but then again, once the keyboard is hidden, it is a more compact device to carry in one's pocket.
I like that the display is built on a solid metal frame and below this is the speaker grille. There's balance to the design as well as purpose. The display is quite beautiful, but I find it too dim. Even with the brightness turned almost all the way up, the PRIV's pixel-dense display isn't as brilliant as other recent Android devices.
The camera is a little slow but it takes impressive photos and video (up to 4K resolution, even). The call quality is beyond reproach and phone functions are still the best in the business. It is the promise of security that really puts the PRIV above all Android devices except maybe the Nexus 5X and Nexus 5P (and only because they're running hardened versions of Android Marshmallow OS).
Conclusion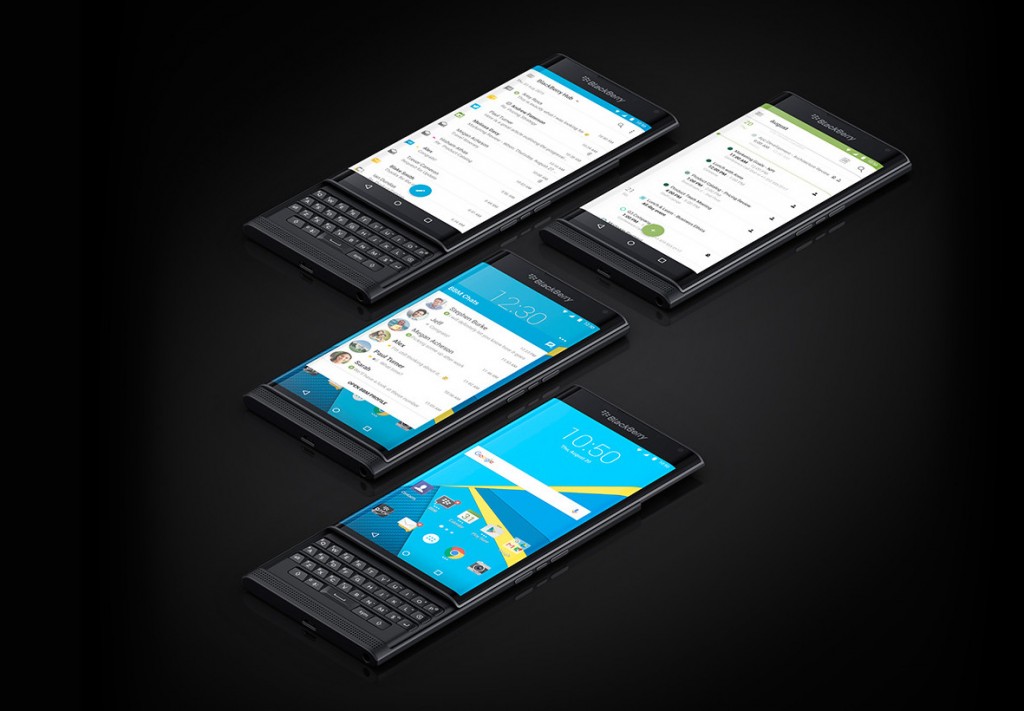 The BlackBerry PRIV offers the best of Android (app ecosystem, Google services, customization) with the best of BlackBerry (Security, keyboard, great messaging experience), which makes this a civilized smartphone and ideal fit for businesses and serious users wanting an ironclad device which still features Android's perks.