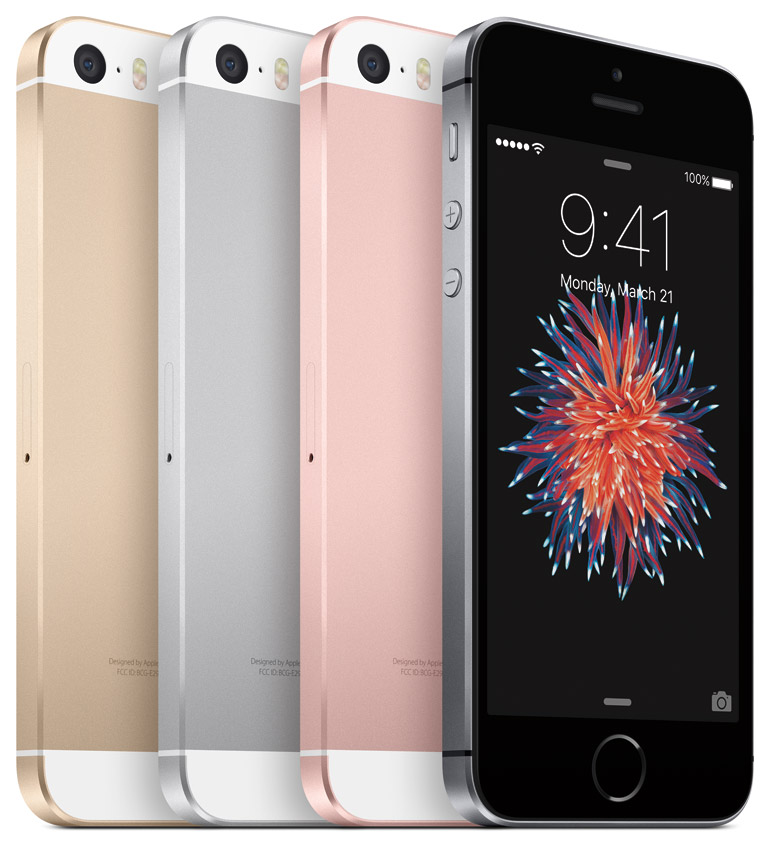 There is increasingly less and less that is secretive about Apple launch events. Virtually everything rumoured to be announced yesterday came to pass, revealing that the company is trying to shore up its credentials in mid-range smartphones, while pushing the iPad inextricably into "Pro" territory.
The iPhone SE — or "Special Edition" — is declared as the "most powerful four-inch smartphone," a boast that is undoubtedly true. Sporting the same internal specs as the six-month old iPhone 6s and 6s Plus, the SE is a smaller handset packing serious punch. Indeed, it's technically faster and shoots better photos than the iPhone 6 and 6 Plus, which came to market 18 months ago.
But why a 4-inch phone? Apple has identified a need for such a device, noting that 30 million (out of a total 231 million iPhones sold in 2015) were smaller models, like the iPhone 5s. As small as the percentage is, the fact is that an older device like the 5s won't cut it when the mid-range market is already teeming with better options running Android. Apple wants that market share back, and figures there are many users clamouring for a highly capable 4-inch iPhone.
It also shrewdly made the SE to be compatible with the already huge existing accessory aftermarket. Any case or screen protector that fits an iPhone 5 or 5s will fit the SE easily. Adding the four colour shades brings it in line with the rest of the iOS lineup.
Then there's the price. At $579 ($399 U.S.), this is the cheapest new iPhone money can buy at retail. But it's also 16GB, a storage size that has already proven woefully inadequate, but is there to keep margins up and push users to sign up for iCloud. The 64GB model is $709. Some carriers are offering the 16GB model for $100 on a two-year contract.
While the outright prices are barely mid-range, the real question will be how consumers respond when there are various other options. A number of Android phones can be had for the same price or less — offering larger displays, more internal storage and effective cameras. Apple doesn't break down iPhone sales by model, so the only way we may know how good the SE has performed is if Apple brags about it later on.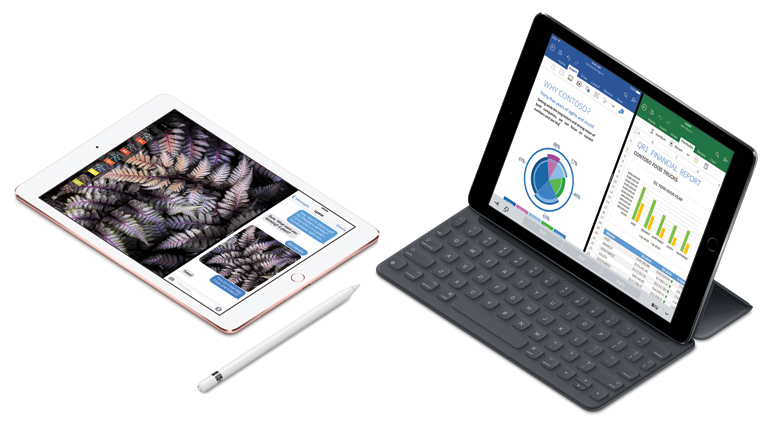 Then there's the iPad, which the company graduated to the "Pro" moniker, marking the first time the original 9.7-inch size is being officially touted as a productivity device. The larger 12.9-inch iPad Pro that debuted in the fall signaled a shift in strategy to target consumers looking for a laptop alternative. The company noted that most newcomers to the product are former Windows users, though it's not clear how many.
Over 200 million iPads have been sold since the original model launched in 2010. That's a huge number, but it's a languishing one. The tablets simply aren't selling anywhere near the same clip as the iPhone. Making the case, both visually and technically, that the regular-sized iPad can make anyone productive could help drive up sales — if the perception endures that it's more than just an expensive toy.
The previous iPad Air 2 and iPad mini 4 are still available for those who simply want content consumption.
The fact Apple is offering a productivity device that starts at 32GB of internal storage cheapens its purpose. Naturally, the company wants to price the new tablet just low enough to attract customers, but there is no real point in buying a 32GB model, even if one makes use of the cloud. Content creation and apps can fill up storage space quickly. Microsoft had pulled a similar ill-advised maneuver when it launched its first Surface Pro tablet a few years ago with 32GB of storage — more than half of which was taken up by Windows.
While iOS certainly has a lighter footprint, it does whittle down the 32GB further. Apple also doesn't break down sales by storage size, but it would be interesting to know which size sells most. The company does deserve kudos for including a 256GB model. It's expensive at $1,200, but any tablet with that storage size would be.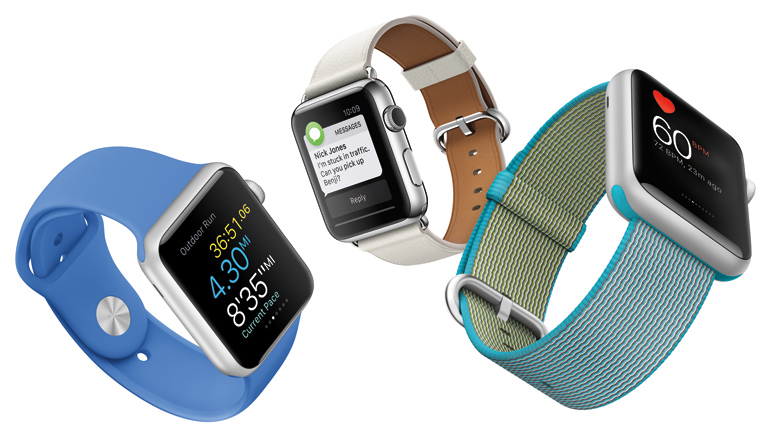 And lastly, there are the Apple Watch bands. While CEO Tim Cook noted the company's first smartwatch is the top seller, he refrained from uttering any sales figures. For a company that loves doing that when it leads a market segment, that's very telling. Either the Watch hasn't met the company's own expectations, or there's no other good news to share after almost a year on the market.
The new bands look nice enough, but are nothing to get excited about. The drop in price to $400 affects the Watch Sport more than the regular Watch models, which still start at $850-$920. The 42mm Watch Sport is $470. That's comparable to other high-end smartwatches, but the regular Watch, either in leather or metal band, is more expensive than Michael Kors smartwatches that are coming this fall. Something doesn't seem right with that picture.
And it's unclear if Apple includes a sale in its Watch figures, regardless of whether the customer takes it back or not. Watch returns are hard to assess because there is no public data, but countless stories abound online from users who have (with varying reasons).
To be fair, any first-generation product has its share of hiccups, and Apple will surely do better with the next version of the Watch, but for now, it's obvious the original is not a runaway success.