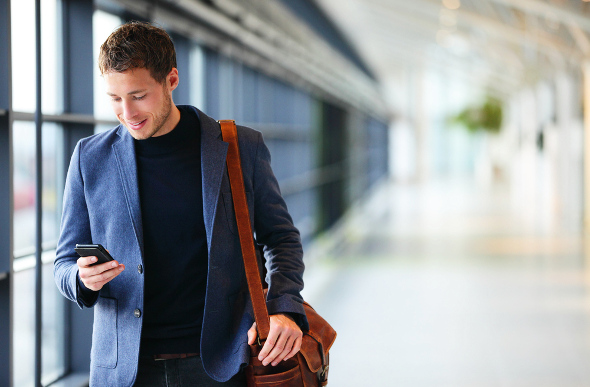 By Gadjo Cardenas Sevilla
Smartphones have become one of the most important tools for travellers because they are handy, connected, and versatile devices. Smartphones can be used to make calls, check flight schedules, run searches, take and share photos as well as manage a frequent flyer's schedule. Here are some must-have apps for travellers.
Flightrack (Android and iOS)

Notice how airport flight boards sometimes take forever to update travel information such as delays, cancellations or gate changes? These occurrences are part and parcel of modern travel, but there are times when knowing a change has happened the moment it happens, can help you catch your flight. I've been a loyal user of the Flightrack App which is great for when you're travelling or for when you need to go pick up or drop someone off at the airport.
The Flighttrack app can track various flights, send you updates and reminders and alert you if there has been a gate change, delay or cancellation. The app is really handy and even gives you key information like the gates you are coming or leaving from as well as weather, airline phone numbers and even airport terminal layouts and even information about the plane you are taking.
Flighttrack allows you to easily share your flight information, which is ideal for anyone who is tracking you or who will need to pick you up at the airport. Flighttrack costs $4.99 but is well worth the money for all the time and potential worry it saves you.
Wallet App (iOS and Apple Watch)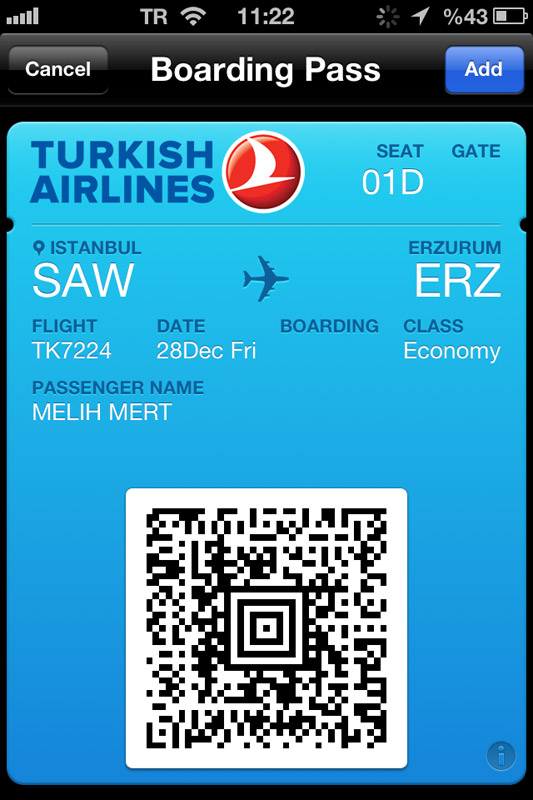 There's nothing more convenient than using your iPhone or your Apple Watch to check into a flight and the Wallet App (formerly known as Passbook, is built into the iPhone and Apple Watch as a virtual repository of movie and airline tickets, loyalty cards and even credit and debit cards where applicable.
The Wallet app is ideal for when you are travelling and can't print out your boarding pass, you can opt to send a virtual boarding pass, complete with the scannable bar code to your device. Just show your iPhone or Apple Watch boarding pass at security and the gate (with an accepted ID or Passport, of course) and you're good to go.
You may be able to do the same for Android devices but you'll need your airline's app in order to make it work, the Wallet App just works great and is so convenient to use.
The ability to carry boarding passes on smartphones needs to be a standard feature on all devices, it is truly convenient.
City Maps 2Go Lite (iOS and Android)
Using your smartphone for checking location or for navigating outside of your home country can cost a small fortune, but sometimes we need to rely on our smartphones to find our way around.
Maps2Go offers more than 6,700 maps from around the world. These can be downloaded beforehand and used without turning on your smartphone's precious data roaming feature.
Your first two maps are free; unlimited access costs $2.99. I like how it isn't limited to city centres and even has maps for smaller towns.
This travel app lets you discover new places, beautiful spots and insider tips at the touch of a button. Collect your personal best-of and save it for later.
Bravolol (iOS and Android)
While some travelers are fortunate enough to be bilingual or have enough knowledge of a foreign language to get around, order food and go shopping, most of us find the prospect of speaking in a foreign country quite daunting. Bravolol offers a basic phrasebook in over 13 languages and has just enough vocabulary to keep most travellers's heads above water.
Bravolol is a really powerful solution, it pronounces phrases and offers phonetic spelling which makes things a lot easier for users.  Once Bravolol is downloaded, no internet connection is required, which is very practical.
Uber (iOS and Android)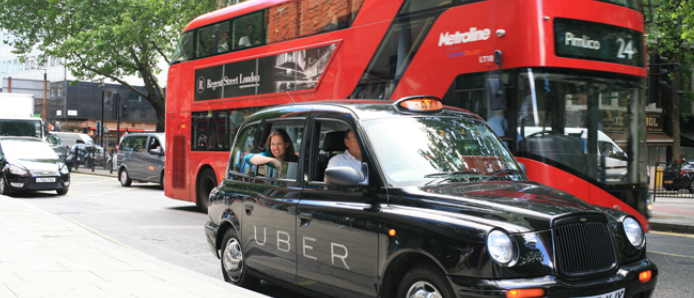 Uber's ride summoning app can be a lifesaver if you're in a foreign country and need to get somewhere fast.
Because the app knows where you are and where you are going, the drivers usually know exactly where to take you which saves a lot of time in trying to explain directions in a foreign language.
Uber also has live map updates, so if you do have an internet connection, you can see where you are in relation to your location and where you want to go.
Uber is also based on reputation so you can expect good service if you are also a good passenger. Best of all, Uber offers a range of options from owner driven UberX rides, Uber taxis, Black cars, SUV's and Vans. Uber isn't just a great service, it is an international app, which means the experience should be similar in the countries that support it. I've used it in Silicon Valley, London and Paris and had very good experiences the majority of times.
HotelTonight (iOS and Android)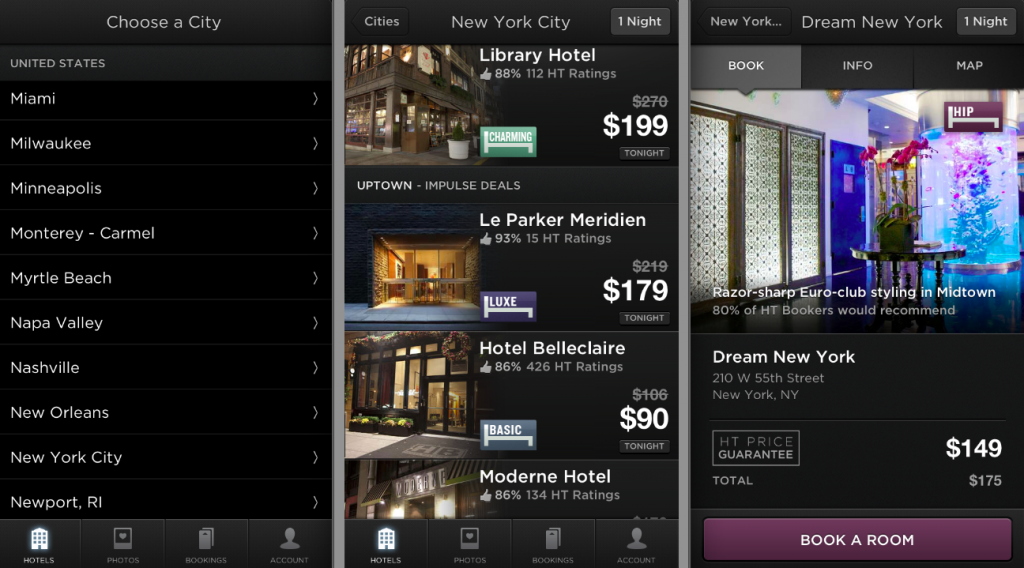 What Uber is to personal transportation, Hotel Tonight is to lodging. This app helps you find & book hand-selected hotels at great prices at a moments notice. It is ideal for emergency layovers or if some mess up in hotel reservation has left you out in a lurch. This app transcends other hotel reservation apps since it  features competitive prices. Hotels give them last-minute discounts on their empty rooms. Users can book a room in just 10 seconds and there's a nicely curated selection of top-rated hotels. The best feature, 24-hour support with real, live people.
Smartphones can be the quintessential travel accessory and great apps and services that work across borders can really take the sting out of long-haul flights and the general stress that modern travel brings with it.