Friday, April 22 is known as Earth Day, a day when we celebrate environmentally-conscious behaviours, and aim to do our part to protect our precious earth.
Many technology companies are doing their part, too, with products that use sustainable materials, or give back in some way to the environment. Here are just a few.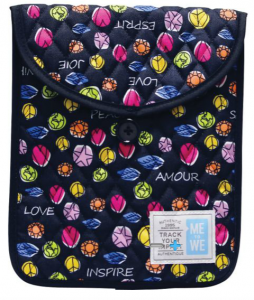 1.Staples Me to We School Supplies
While you might be thinking "summer vacation" now more than the "new school year," keep in mind when you're shopping in August that the Me to We line of supplies, available through Staples, are not only eco-friendly, but allow you to do good in other ways as well. Each item, which includes backpacks, lunch bags, water bottles, notebooks and tablet sleeves, are made by ACCO Brands using recycled plastic bottles and post-consumer paper. Through a partnership with Free the Children, each purchase also provides a gift to a child or family in need. The purchase of a water bottle will provide clean water to one child, for example, while buying a notebook means a child will get health care.
2.House of Marley Rebel BT on-ear Bluetooth Headphones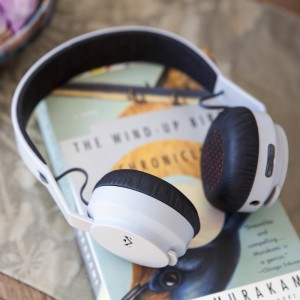 The House of Marley brand as a whole is synonymous with eco-friendliness in the tech world. All of the company's products are made using sustainable materials, and support the Marley family 1Love charity, which focuses on youth, the planet, and peace. The products range from headphones, to portable Bluetooth speakers, and even a turntable. The Rebel BT headphones are made from bio-mass and eco-plastics materials, and operate on a rechargeable lithium-ion battery. They come in black, grey, or navy.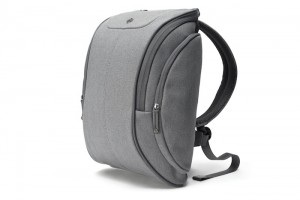 3.Booq Cobra Squeeze Laptop Bag
House all of your eco-friendly gear in this bag, which is made from 47% recycled plastics and 53% cotton. It's weatherproof, and has a ton of pockets to hold everything from your 13"-15" MacBook or PC and tablet, to smaller essentials.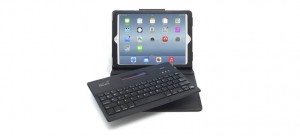 4.GCell Bluetooth Wireless Keyboard
This isn't your typical Bluetooth wireless keyboard, at least in terms of how it gets its power. The battery is charged by harvesting solar energy from light sources, both indoors via artificial light and outdoors from the sun. The keyboard can fit the iPad Air 2 (and presumably also the latest 9.7" iPad Pro.) It's designed with a folio that also doubles as a case for the mobile device when you aren't typing away.
5.Energizer EcoAdvanced AA Battery
Many of your gadgets will need battery power. The most eco-conscious route is, of course, to go with solar power where available. But where that isn't an option, Energizer has created its EcoAdvanced line of batteries, which include both rechargeable and standard single-use batteries that are made from 4% recycled batteries. In the case of the former, the Recharge line, as it's called, is made through a process that refines the materials from batteries used in high-efficiency vehicles.
Happy Earth Day!