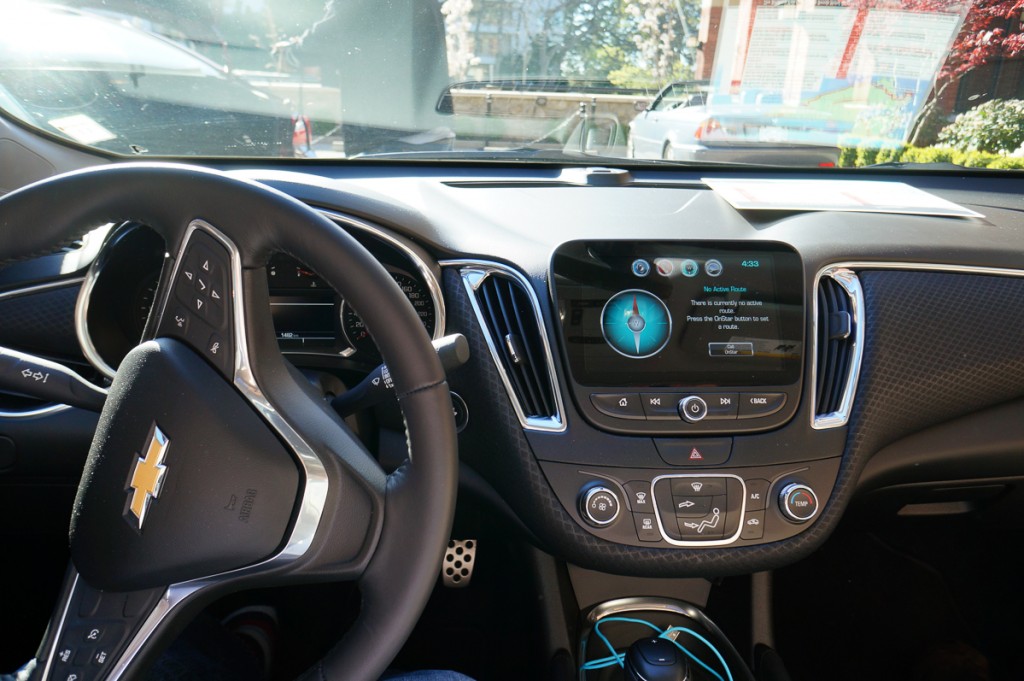 By Gadjo Cardenas Sevilla
A lot of evidence points to higher than usual car accidents and deaths in teens mostly due to carelessness and distracted driving. Chevrolet's new 2016 Malibu is using various technologies to help teens avoid accidents.
The facts don't lie. Automotive accidents are the no. 1 cause of death for teens. Young drivers account for 30 per cent of accidents and the fatal crash rate per mile driven for 16-19 year olds is three times the rate of drivers over 20.
For parents of young drivers, these statistics are alarming and while many variables can cause these accidents including inexperience, speeding and reckless driving, the main reason why these accidents are happening is distracted driving.
Distracted driving includes any activity that detracts from focusing on driving the vehicle. This includes talking, texting, futzing around with the radio or GPS and generally not having one's mind on the task of driving.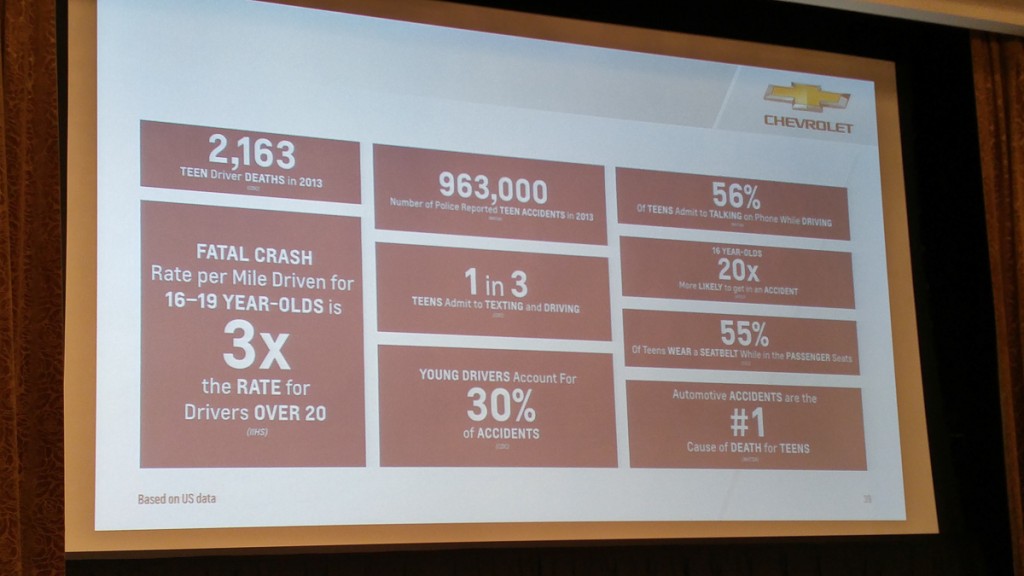 There are now more distractions for drivers of all ages thanks to technology and a need to b constantly connected. The best advice, which too few people follow, is to turn off all your distractions and save the texting, messaging and playing with the radio for when you're parked or not moving.
The 2016 Chevy Malibu, being the quintessential midsize sedan that appeals to a lot of families, is likely the type of vehicle that teenage drivers will learn to drive in. It is likely the one that they'll have to endure driving until parents are convinced that they deserve to own and drive their own car.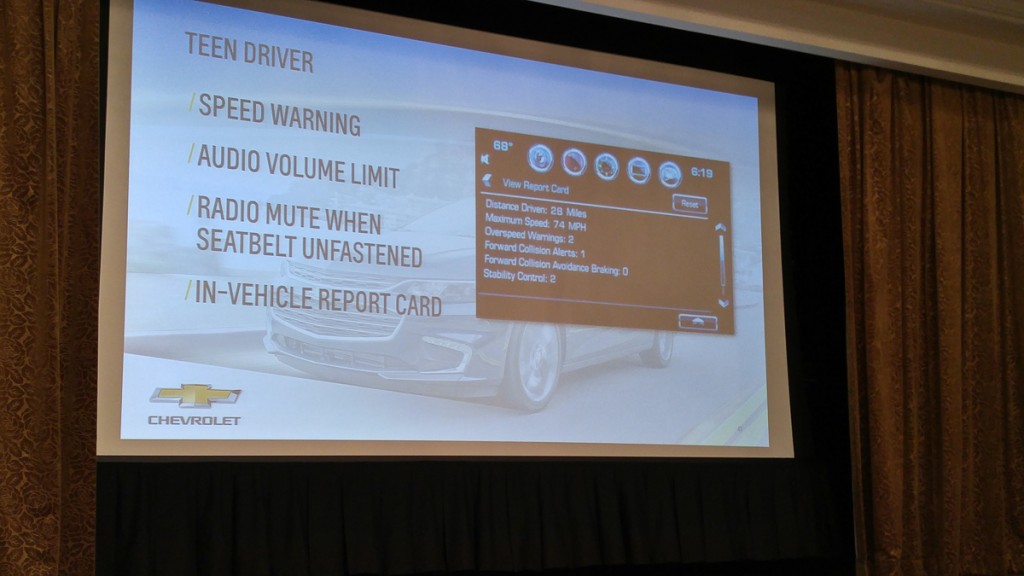 With that in mind, Chevrolet made the teen driving feature one of the key features of the line. The car will not play music until you buckle up, it also silences the sound system if you go over speed limits, it features a way to program the key fob so that metrics can track your driving and even generate an report card at the end of your ride.
While this doesn't make up for bad driving, it does serve to put some checks and balances on young drivers who know that their poor driving habits will be reflected in the report card at the end of the day where parents with access to the system can review what took place.
Aside from these teen-specific features, the Chevy Malibu is also replete with various safety features including front pedestrian braking, front parking assist, side blind zone alert with lane change alert as well as automatic park assist and rear cameras.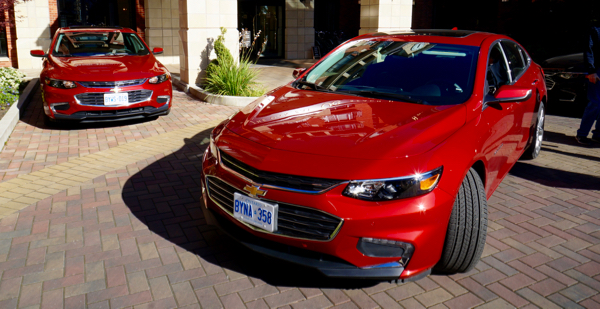 While the 'teen driving" features are innovative and useful for parents who are just starting to trust their teenagers and young adults with the use of the car, they're not likely something that most other buyers will be looking for. Someone who is searching for a new family car, an office-issued vehicle or even looking for something bigger than their hatchback, the Chevy Malibu can fit nicely into the needs of these drivers.
I like that Chevrolet is placing safety front and centre and helping bring attention to distracted or careless driving. We're a few years away from fully autonomous driving cars but ensuring that our drivers, young and not so young, are less distracted and more focused on driving can help reduce the number one cause of death for teens.
View this short video overview of the teen driving features in the 2016 Chevrolet Malibu.