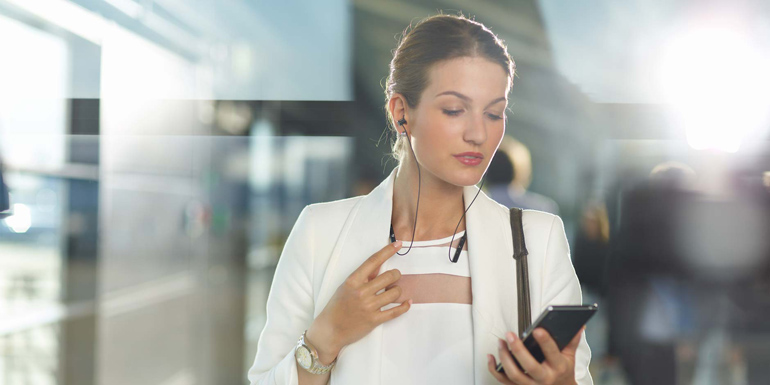 Bluetooth earbuds are a growing subset of the headphone business, and with improving audio quality and battery life, this might be a good time to get a pair that can keep wires at bay while staying active.
Without question, sporty and active consumers have been the target for these products, and vendors are continuing to push that, except Bluetooth earbuds don't require breaking a sweat to be useful. They can be convenient for hands-free phone calls at home and on the go, and are equally suitable for listening to music on a commute to work.
Having looked at a number of options previously, this year features a new set of wireless earbuds.
Jabra Halo Smart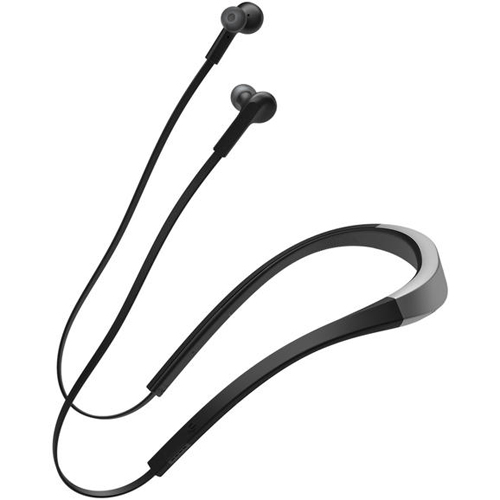 Unlike Jabra's other wireless earbud models in its Sport line, the Halo Smart is designed to be used in any situation, which may not have anything to do with sports. With a neckband design that keeps the wires in place, the extra girth added to the frame squeezes in a larger battery that can go for about 10-14 hours of music playback per charge. That's an impressive number for any set of Bluetooth earbuds.
The buds themselves are magnetic, as are two sections on the band to keep them from dangling aimlessly. Detaching the buds from each other when a call comes in immediately answers it. Attaching that way also ends calls or pauses music.
Speaking of which, music does sound good, despite punchy bass that sometimes feels inconsistent, but it's phone call quality that really stands out with these. The clarity is obvious on both sides of the call, thanks to microphones that weed out ambient noises to enhance your voice. I got so accustomed to them that I began using them often for phone calls. Callers didn't even realize I was using a pair of earbuds.
At $100, they are worth the price, simply because of the audio quality. They may not be as sleek as other sporty models, but you will likely have little problem using these in the gym.
Plantronics BackBeat Go 3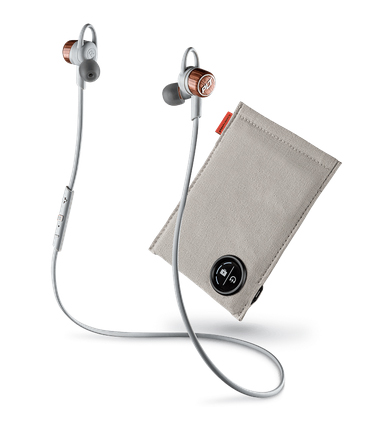 These are very much like their predecessors, the BackBeat Go 3 shed a little girth and feature a special nano-coating to withstand sweat, humidity and splashes of rain. The sleeker design and contoured eartips are supposed to be more comfortable to wear, though the earwings that keep them in place along the ear canal could have been made in different sizes.
The BackBeat Go 3 are indeed comfortable, but getting a good seal to keep the bass from filtering out is the challenging part. This may be more of a problem for one set of ears than another, mind you, so it does depend on how well sealed they are. Foam tips would have been useful here because of how much they smother the inner ear, creating more natural noise isolation.
That being said, the BackBeat Go 3 are excellent for phone calls — hardly a surprise for Plantronics and its penchant for superb office headsets. If you are looking for something sporty with comparable audio fidelity, the BackBeat Fit are an alternative that can do the job, though the design is entirely different, since it uses a neckband with ear hooks.
These are not widely available in Canada as of this review, but that will change in the next month or two. Pricing is currently $100 USD (or $130 USD for the version with a charging case included).
Panasonic Wings (RP-BTS50)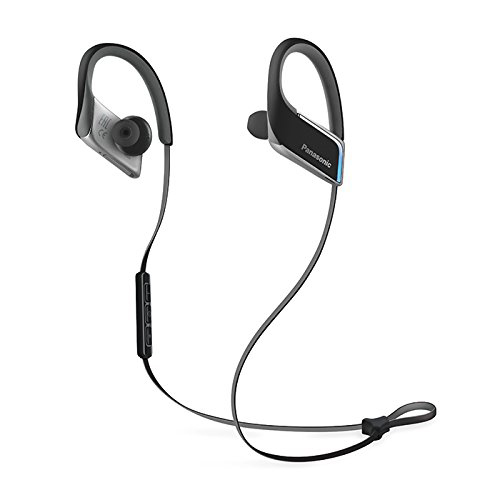 Being a worldwide Olympic partner, it shouldn't come as a shock that Panasonic would launch a pair of Bluetooth wireless earbuds. The Wings come in different models, with the BTS50 https://www.panasonic.com/ca/consumer/accessories/headphones-headsets/bluetooth/rp-bts50.html being the premium of the bunch, and so, its performance is the standard-bearer for them all. These use an ear hook form factor that is considerably stable, and as such, well positioned to avoid sound leakage.
This does make them feel a little weightier around the ears, but it is entirely subjective. Part of the reason for that is the ruggedness built into them. With an IPX5 rating, the BTS50 are water-resistant, able to withstand splashes of water and rain. There are also larger 12mm neodymium drivers inside that give these Wings an audio boost.
Like many products in this category, bass isn't as punchy as it might be on a wired set, but it could be much worse. The fact these stay put without sliding away often is a key reason for that, but the extra power from the drivers does play a role, too. For what they are, they sound competitive against the established players in this space.
However, they are pricey by comparison, selling for $190. If you want durability, then this is a good set to go with. Alternatively, the Wings BTS30 are $130, and the only difference is an IPX4 rating and smaller 9mm neodymium drivers. Otherwise, the fit and finish is the same.
Others on the market
I didn't get to test these yet, but some others that are currently available include the Bose SoundSport Wireless and Monster Adidas Sport Adistar. The Samsung Gear IconX and Earin are two that even do away with the wire connecting the two earbuds.
The Jabra Sport Pace are still a solid option, as are the Jaybird X2, even though both came to market last year.