Canadian Olympic stars are shining in Rio these days, achieving athletic success in the current competitions of the 2016 Olympic Summer Games.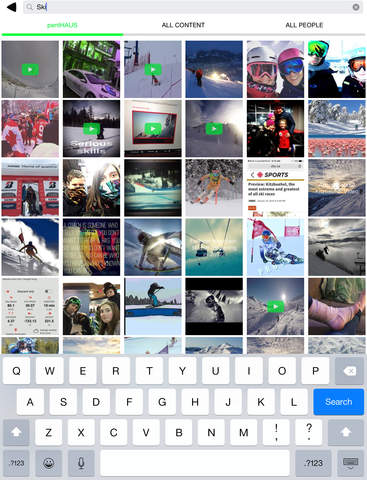 Of course, their own abilities and personal dedication are crucial to their sporting successes; so too, entire communities of coaches and trainers, family and friends, supporters far and wide.
Helping keep all those people connected are new mobile sports apps and online web portals that incorporate the best features of social networking and sports management.
In fact, an entire suite of sports-centric, team-friendly mobile apps are being developed with input and direction from established Olympic stars and up-and-coming athletes in Calgary, AB.
Leading the way is Olympic champion Jan Hudec, the downhill speed skier – nicknamed Panda – who in 2012 became the first Canadian in 20 years to win an alpine Olympic medal.
Even then, he was a digital developer, having begun work on the early iterations of what would become the pandaHAUS snowsports app, essentially a social connectivity and fundraising tool for amateur athletes and the network of people that supports them.
"The pandaHAUS app is a way to share, communicate, collaborate and educate," Hudec explained when the app was first released. "Lack of funding has been a longstanding issue and this app will provide a solution by harnessing the passion of the ski and snowboard communities in a meaningful way."
Athletes themselves use the app to stay connected with supporters (and each other); fans use the app to stay up to date with the latest news and developments in a chosen sport or about a chosen athlete and teams use the app to coordinate competitive schedules and track performance statistics.
A points system rewards users for time spent with the app, while letting them generate funding for sports of their choice by adding a "Fund Me" button to their profile pages, leveraging their online presence for the awareness-building.
Hudec enlisted support from several friends, competitors and other stars in the ski and snowboard sports world, including Lindsey Vonn and Mikaela Shiffrin from the U.S., as online ambassadors for the app.
So the free app has its serious functional side, and it has its fun and entertaining aspects, such as the image tool that lets users to zoom in on photos and videos.
Hudec and his partners worked with Calgary-based software company Core Platform Canada, and its proprietary application engine called R-evolution, a real-time messaging platform with sharing, archiving, searching and other content manipulation tools.
Of course, the core app components have many features for business and industry, but Hudec and friends clearly see more sports application on the horizon.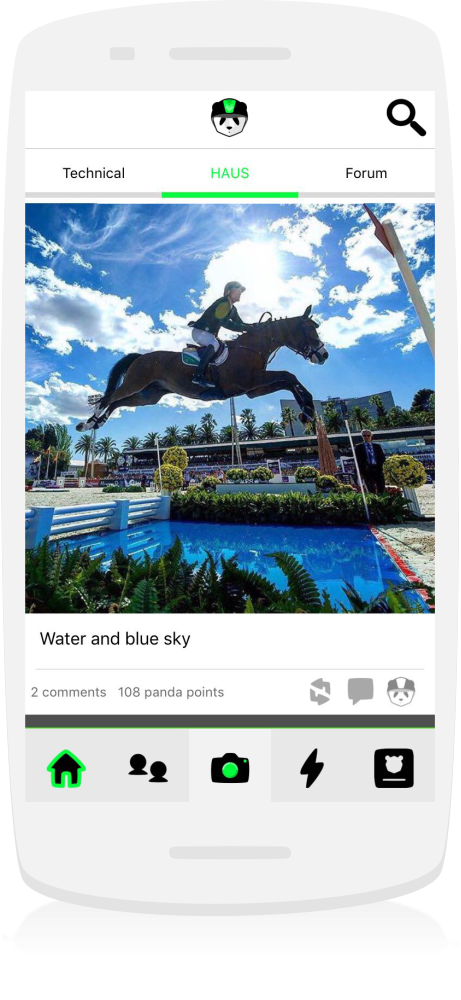 Hudec and dressage competitor Daniel Lefebvre helped target the equestrian community, and Canadian bull riding champion Cody Snyder is busy promoting pandaHAUS Rodeo with his friends from the Calgary Stampede.
Lefebvre, by the way, was coach of the Canadian Olympic biathlon team and he worked with Own the Podium at the Vancouver Olympics before joining WinSport and the WinSport Academy in Calgary.
They are Olympic and athletic legacy organizations, having been instrumental in Calgary's successful bid to host the 1988 Winters Olympics, and in establishing the Academy, a fully-features winter sport training and development facility for both athletes and residents.
WinSport is obviously a high-tech-friendly athletic environment – RFID chips are embedded into user's Access Card, enabling quick and easy access to the ski lift line, for example, or any access gate.
The partners add that pandaHAUS is creating a charitable fund to support athletes achieve competitive excellence, as well as kids who face financial difficulties to just participate in sports, winter or summer.
# # #
-30-