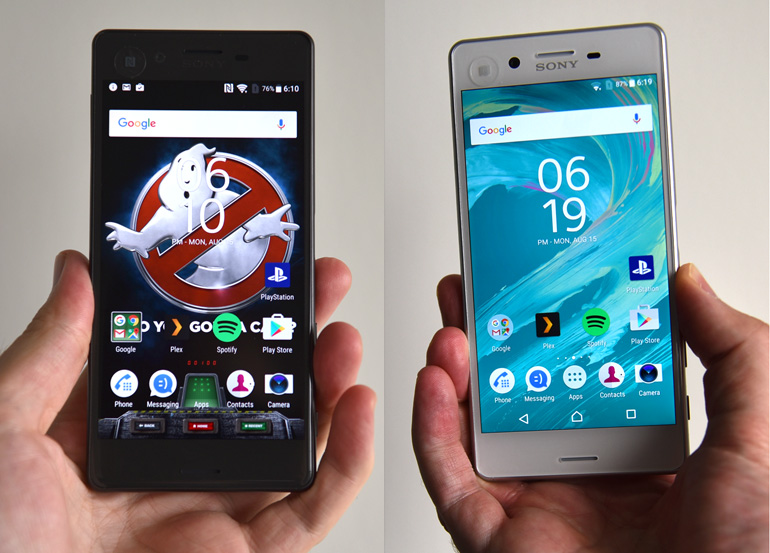 Sony has been on the outside looking in for years, watching other manufacturers carve out a slice of the smartphone market, and the company now feels it can fight back on multiple fronts. The Xperia X is a mid-range handset, and the Xperia X Performance is a flagship device, both of which are supposed to compete hard against what's already out on the market.
Combining two phones in one review may seem counterintuitive, and I don't mean to confuse you. Quite the opposite, given the similarities here, since Sony chose to stick to a familiar design philosophy for both that almost makes them indistinguishable. And the company's rollout this year includes another two devices that I didn't get to test — the Xperia XA and Xperia XA Ultra. That's a whole lot of Xperia.
For clarity's sake, the white model in the photos in this review is the Xperia X, and the black is the Xperia X Performance.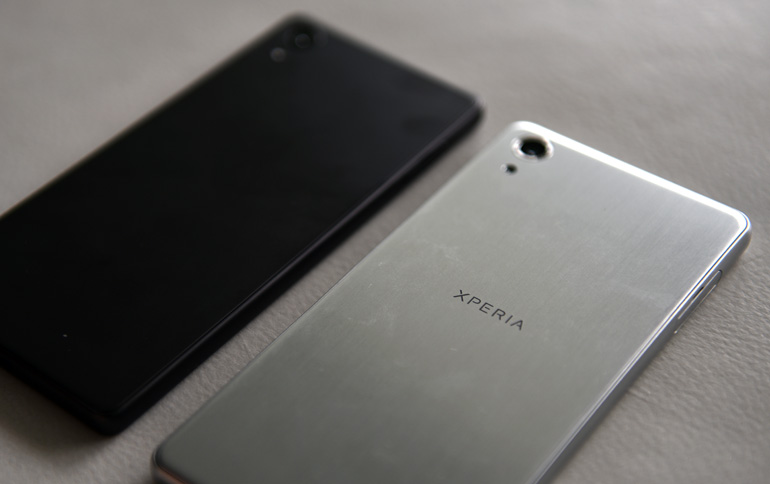 Naturally, the first thing to note is what differentiates the two. At first glance, it would appear to be very little. The Xperia X Performance is slightly thinner than its brethren, and feels a wee bit heavier. Both screens are 5-inch IPS LCDs with 1080p resolution. A visible NFC (Near Field Communication) tag is on the top left. Button placement is exactly the same — power, volume and hard camera shutter below that. The SIM and memory card tray is on the right. Headphone jack at the top, microUSB port at the bottom. The power button does double as a fingerprint sensor for both devices.
The back is more or less the same, though the Xperia X has a brushed aluminum panel that looks and feels nice. Camera and LED flash placement is exactly the same. Under the hood, battery capacity isn't far off (only 80mAh difference between them). The 23-megapixel rear camera and 13-megapixel front camera are the same on both. The 32GB internal storage (up to 200GB expansion via the microSD slot) and 3GB of RAM are also the same. Even Android 6.0.1 Marshmallow is pre-loaded on both devices.
So, what's left? The processor for one. The Xperia X Performance uses the Qualcomm Snapdragon 820, one of the highest-end chipsets currently available. The Xperia X uses the less potent Snapdragon 650. The Performance has IP68-rated water-resistance, whereas its sibling does not.
The commonality between them extends to the overall usability of each device. Having learned not to shove its own products and services down users' throats, Sony allows Android to breathe more in both phones. It's not quite as 'open' that way as with other phones, especially when compared to brands like Motorola and OnePlus.
Mind you, it's hard to tell that the phones don't have some bloat in them. A whopping 12GB is taken up by system software out of the box, leaving 20GB for content and apps. That is largely because of the various preloaded apps, camera-related add-ons, extra themes and other Sony-branded items sprinkled throughout.
Not surprisingly, Sony has always tried to steer users toward its own apps with its devices. TrackID has long been supplanted by Shazam and SoundHound, yet it's still there. Movie Creator isn't as good as other apps already available on Google Play. There's a News app for reasons I'm not clear on, when again, other options are readily available. Other Android phone manufacturers have been good at figuring this out and reacting accordingly. A benefit to that is freeing more internal storage, which anyone can appreciate.
Even so, the way Android has been laid out here is a step up for Sony, whose history of overlays has made the operating system look almost unrecognizable. The apps are one thing, but at least the overall software experience feels smooth and untethered.
Naturally, the Xperia X Performance is zippier than the regular Xperia X. Little things like simple swiping, opening or closing apps, media playback and other nuances are different because of the former's more powerful processor. Another clear example is the PlayStation app. The Xperia X Performance is powerful enough to handle Remote Play with a PlayStation 4. The Xperia X struggles to do the same. Streaming high-quality video also shows why a powerful chip can make a difference, and that is proven in both these cases, too.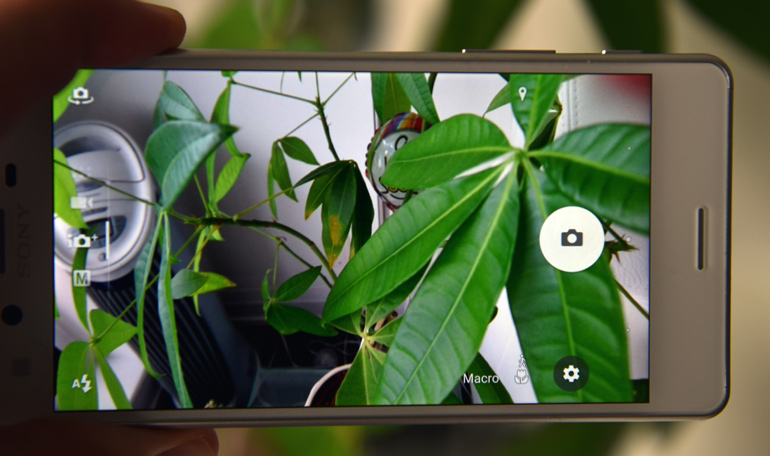 Then there's the camera. Seeing 23-megapixels on the spec sheet would make it seem like both phones are cutting-edge, but the reality is more mixed. By default, the rear camera shoots in 16:9 at 8-megapixels. Why? Because Sony has software engineered a way to cram in what would be a 23-megapixel shot into an 8-megapixel one. The intended result is supposed to be a more detailed image, which I found to not always be the case.
Images are pretty good, overall, though not as impressive as I would've hoped. Camera performance, even in the mid-range, has improved greatly in just the last 18 months, so missteps in output are going to be more glaring. Both phones share the exact same camera, meaning that the flagship Xperia X Performance has the same camera as a mid-range phone. Or is it vice versa? Either way, it's not quite as good as the best the market has to offer, but certainly competitive enough in the mid-range.
Then there's object tracking, a new feature that is like face detection for moving objects. Using it on a slower subject works fine, but not for something with real speed, like a car or running dog. Despite the limitations, this is something other phones struggle with, so here's hoping Sony can keep improving it.
They do differ on battery life. The more taxing processor on the Xperia X Performance takes more juice out of the device at a faster clip. The Xperia X, on the other hand, can last a long time, going up to 36 hours on moderate usage. Sony's battery saving modes are among the best I've used, and can help stretch it out further. This also goes for the Performance, too, but don't expect to hit 36 hours without turning on one of those modes.
Sony has been pretty consistent with its design philosophy the last few years, and there's not much in either device to make it stand out visually from the Xperia Z5 and others before it. That's not to say the company needed to remake its smartphone into an entirely different image, but some innovation and imagination would have helped change perception — something that is very important for a smartphone maker trying to resonate.
Availability is currently limited because Sony doesn't sell the phones unlocked in Canada yet. Rogers and Bell are carrying the Xperia X Performance for $50 on a two-year contract or $700 outright. Wind and Videotron are carrying the Xperia X for $0 on a tab or contract or $650 outright.