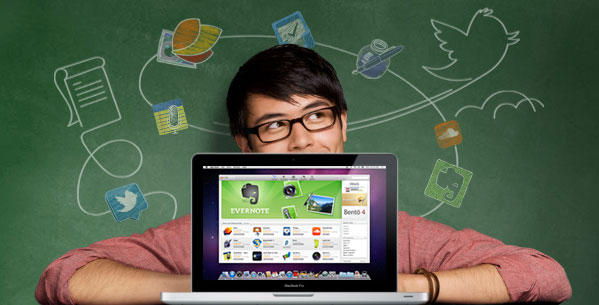 By Gadjo Cardenas Sevilla
As we look to the back-to-school season, there are a lot of new PCs and tablets that have come out this year that are worth considering. Whether you're looking for versatility, gaming and app performance, portability or just the latest technology and hardware check out our guide below.
Back-to-school season is one of the more exciting seasons since manufacturers don't just make their latest devices and services available, they are also keen on offering discounts or bundles for potential customers. This year, we're seeing thinner Ultrabooks, more notebook-like 2-in-1's, amped up iPads as well as a gamut of promising new Chromebooks designe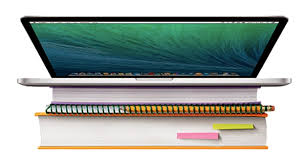 d specifically for the educational market. Also, you can check out our guide for Back-to-School Software and Services to go along with your new hardware.
While the Back-to-school season is targeted at students, it is a generally good time to consider purchasing new hardware. Being past the mid-year, the latest processor specs and features start showing up on devices in retail stores. Here are some of the PC's and tablets worth considering for Back-to-school.
Apple iPad Pro 9.7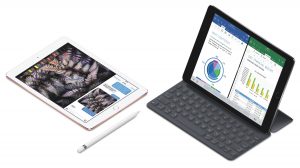 The smaller iPad Pro brings the same performance as the larger tablet but with an improved display plus storage capacity up to 256GB.
Still slim and svelte, the iPad Pro 9.7 is eminently portable and when bundled with Apple's Smart Keyboard, or, even better, Logitech's new CREATE keyboard, it can serve as a great notebook replacement provided the existing app ecosystem has all the programs you need.
Students get a sweet tablet that accepts pen input and which is built to use keyboards. They can flex their creative muscles on a variety of apps, keep connected via Wi-Fi or even using LTE connections and know that they are on a secure system that's easily managed.
Dell Inspiron 15 7000 2-in-1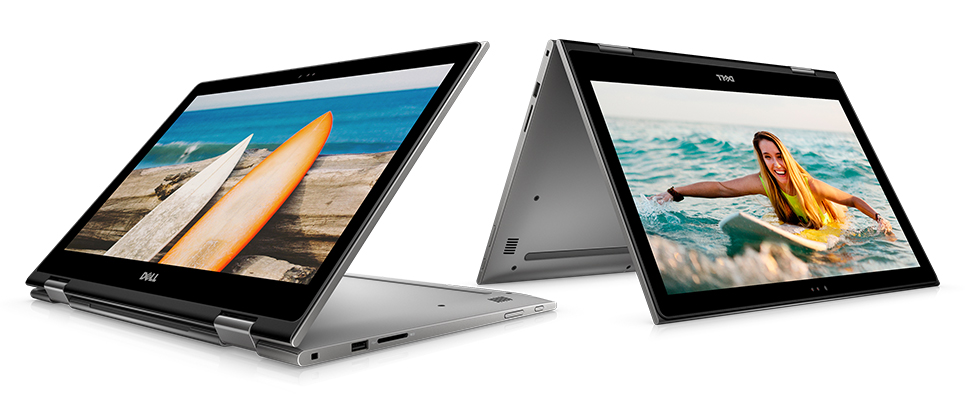 For many students, a notebook is used for work and for entertainment. The large Dell 15 7000 2-in-1  makes for a standout go-to computer for getting schoolwork done.
The large 15-inch multi-touch display is ideal for researching and writing reports, playing the latest video games, or indulging in the latest movies, TV shows or Netflix binges. Switch from notebook to tablet mode simply by flipping the touchscreen over and it becomes a tablet for immersing in content, social media, watching videos as well as playing some games. This is all about versatility and a great option for users looking for a do it all device that can last all day.
Being a Dell, the Inspiron 15  2-in-1 can be built to order in various configurations for most user's needs and it has a battery life good for 6 and a half hours, just right for a day at school.
Microsoft Surface Pro 4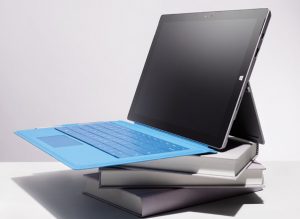 With the discontinuation of the smaller Surface 3, Microsoft is putting all its Surface eggs in one product and the Surface Pro 4 isn't just a vast improvement over its predecessor, it is designed to take full advantage of Windows 10's latest features.
This is a full-scale PC  with the newest Intel Core processor in the form factor of a tablet.
The keyboard cover is also much improved and while it still doesn't feel like a laptop, it ensures you can enter notes via pen or using the keyboard.
Samsung Galaxy TabPro S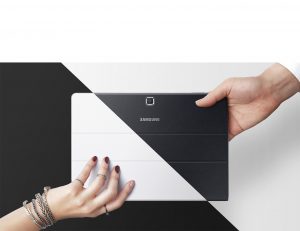 As far as Surface Pro knockoffs go, Samsung's latest attempt at creating a stylish, yet powerful 2-in-1 tablet will certainly get noticed.
Running a more modest Intel Core m processor, the TabPro S does offer quick charging capability, an impressive 12-inch sAMOLED display and a full-size keyboard which it includes with the tablet. Offering 10 hours of use, the TabPro S is also one of the first devices to feature the new USB Type-C port for charging and connectivity.
ASUS Flip 2-in-1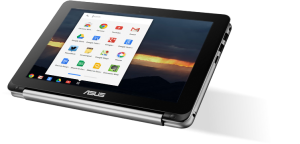 Want a Chromebook that's also a 2-in-1? ASUS' flip is designed to be used as a notebook for taking notes and getting work done as well as a touchscreen tablet for those times when consuming content or playing games requires interaction with the display.
Specs are meager with a quad-core Rockchip processor, 2GB of RAM and 16GB of onboard memory which can be expanded by way of an SD Card. Best thing about this shape-shifting Chromebook is its weight as it comes in just under two pounds.
HP Spectre 13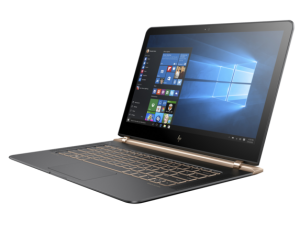 Granted, the $1600 sticker price of the new Spectre 13 might price it out of most back-to-school budgets, this is a true ultraportable powerhouse which also happens to be the world's thinnest notebook.
Thin can be blazing fast with the latest Intel i5 processors and fast SSD storage. This exquisitely crafted notebook merges lightweight carbon fibre, stainless steel and Gorilla Glass to create a truly unique personal computing experience for scholars and professionals who simply must have the most innovative machine to do their work in.
Easily, this is our pick for the most impressive notebook of 2016.
Acer Chromebook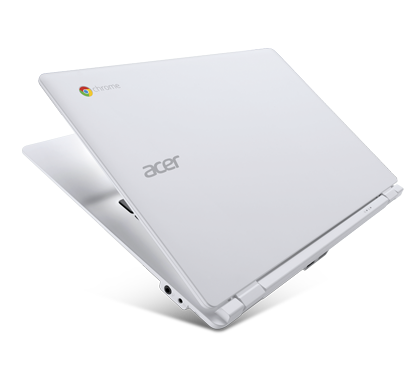 Defying the notion that Chromebooks are made out of cheap hardware and substandard specifications, Acer's Chromebooks impress with a solid spec sheet and above average features.
The 13.3-inch CB5-311-T1UU has a quad core processor, a generous heaping of RAM (4GB) and a quiet, fanless design, a vivid full-HD display and a 13-hour battery life that is more than most students or mobile workers need.
These are some of the more interesting and notable laptops and tablets available in the market today in time for the back-to-school buying season.