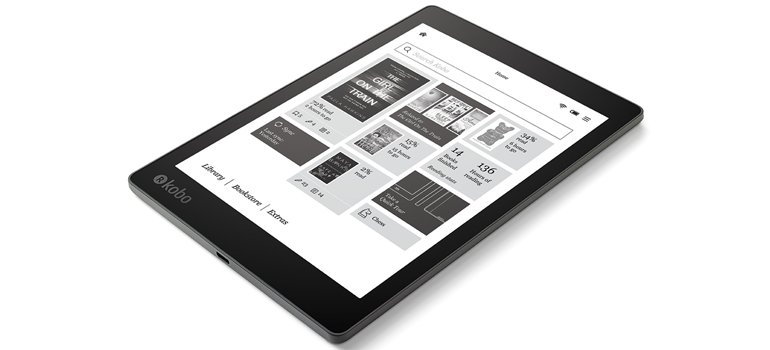 It's long been said that having an eReader is like having a bookstore and library at your fingertips. That hasn't changed, and with increased versatility, the very act of reading content has improved, which is what Kobo is pushing with its new Aura One.
Kobo says the Aura One is the result of a heavy dose of customer feedback that culminated in its overall design. A larger 7.8-inch Carta E Ink touchscreen with a 300dpi resolution that is also edge-to-edge with no bezels. The screen is probably the determining factor on whether to buy the device or not because of how it impacts the reading experience at all times of the day or night.
Reading before bed is a common pastime, and a bright screen is not necessarily the best thing to stare at prior to slumbering for the night. The ComfortLight Pro has the same automatic brightness settings as previous models, only the hue mimics the sun's natural progression. That can always be overridden manually, but the yellow-orange tint on the display does make it easier on the eyes. More on that in a bit.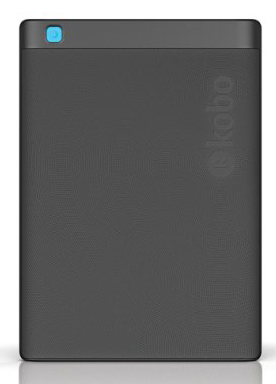 It was a wise move to make the Aura One waterproof, following that of the Aura H2O. It's an IPX8 rating, meaning a depth down to two metres for up to 60 minutes. Kobo managed this by coating the internal components, thereby keeping the microUSB charging port exposed. The only button is on the back.
That kind of durability helps put the Aura One at home while in the pool or at the beach, but I would be wary of other liquids and materials getting in through the crevices. For example, any liquid that isn't clear water should be rinsed immediately — same with saltwater. If you're going to take this into the sea, best to not do it for long, and to rinse it with clean water right away after so the salt and sand don't set in.
Being roughly the size of a hardcover, the Aura One may be too big for some because it's hardly a one-handed device with the width (though I liked the grip on the back of the unit). That allows for more text per page, which is great, but if you prefer something smaller and more portable, this probably isn't it.
The interface is pretty much the same, so Kobo users will navigate easily, with helpful hints and pop-ups that note some of the features available. A tutorial is always accessible on the home screen, too.
Naturally, you can adjust font and text size, or hold a finger down on a word to get a definition. You can also add notes by holding on a word and then dragging to highlight a passage. Swiping up and down adjusts screen brightness. The dynamic screen shift with the sun is interesting and one that reminded me a little of how Apple integrated Night Shift into iOS earlier this year. The difference is that the effect is more pronounced and with varying shades. For nighttime reading, it's a nice way to do it without feeling any effects.
Pocket integration is great for taking articles from the Web on the go, and that was a feature I put to good use, but OverDrive is likely to have a bigger impact for most users. It's a direct line to participating public libraries. All that's required is a free account and a library card number to borrow or buy books from any OverDrive library in Canada, the U.S., U.K., Australia and New Zealand. The process is easy, though a number of things have to happen. Each eBook from a library website is downloaded in Adobe Digital Edition, where it is then laced with DRM copyright protection before becoming available on the Aura One.
The Kobo Store is still filled with plenty of books, so there's no shortage of content to read, but it doesn't really offer out-of-print books that others do. Those can be downloaded from other sources and dragged-and-dropped onto the device through a computer, much like you can do with documents in PDF. Any eBook you find in ePub or one of the other supported formats, can be added this way. It's a little more time-consuming, but well worth it.
Not that there isn't enough space. With 8GB of storage on board, Kobo says that's enough for up to 6,000 eBooks. There's only 512MB of RAM and a lightweight processor, which is more than enough for reading. Battery life is rated at one month, and while I haven't had the device for quite that long, I have yet to charge it since I got it. The more Wi-Fi and higher screen brightness is used, the less the battery will last, so consider the 30 days a maximum, rather than a guarantee.
At $250, it's not for the budget-conscious, but it is the largest E Ink display currently available. It's also one of the few that is waterproof, a design feature Amazon still hasn't added with any Kindle units.