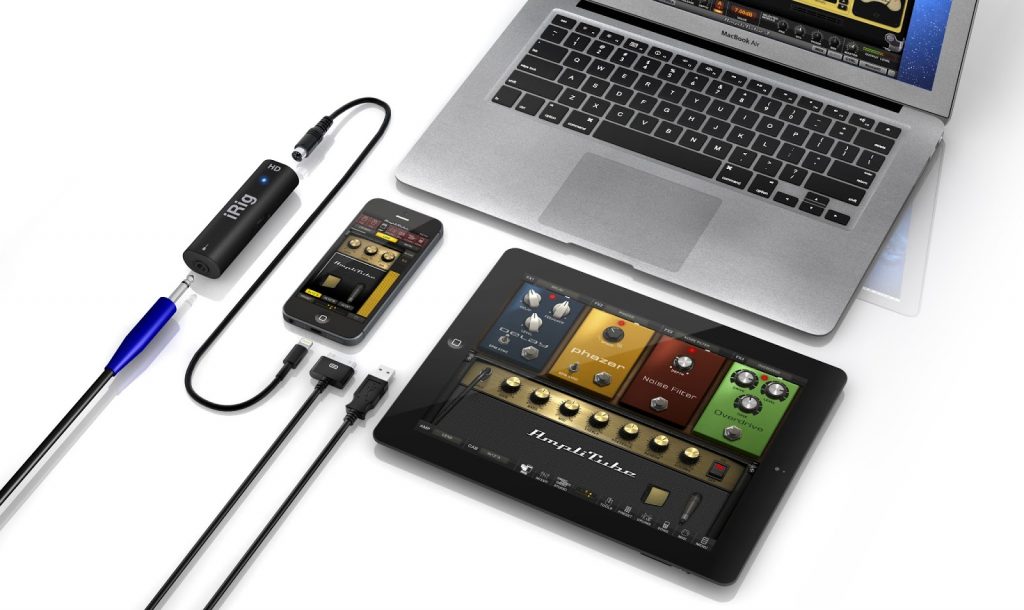 By Gadjo Cardenas Sevilla
Computers and technology have always had a penchant for making music. Early electronic music used computers to sequence and play loops as well as integrate with synthesizers to process sound. In the age of the tablet and smartphone, we've found some very compelling tools to make beautiful music with our technology.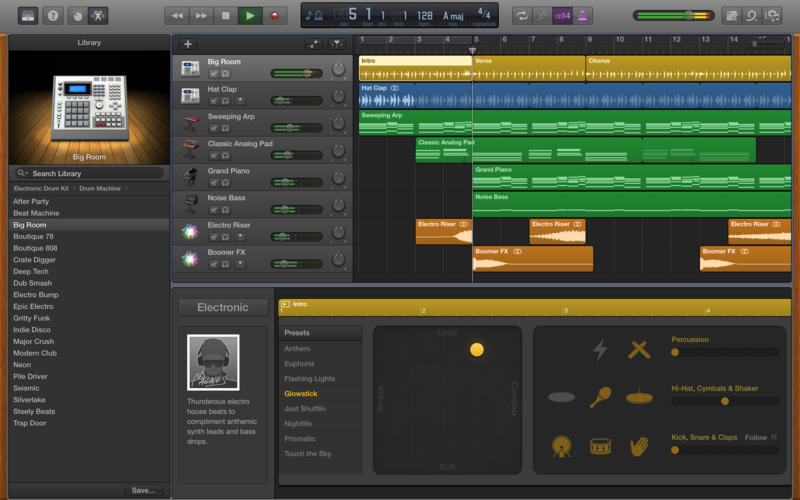 GarageBand – iOS/Mac – GarageBand has been a great starting off point for many musicians or producers whetting their beaks in putting music together. While it allows various types of musical input, either through a Mic-in or through USB connections, the strength of GarageBand is that is offers hundreds of 'loops' of music from various instruments that can be dropped into a timeline and tweaked to make a song.
The amount of control offered by GarageBand, which is a free application that comes with most new devices, is quite impressive. Not only can you select from a wide variety of sounds, you can create your own and then even dive deeper in terms of creating effects like reverb and others. For iOS and Mac users, GarageBand is a very accessible and easy to use tool that can make a variety of music.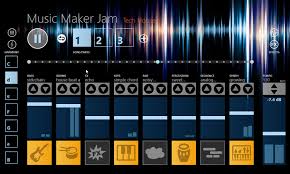 Music Maker Jam -Windows 10 – Windows 10 users shouldn't feel left out, while Music Maker Jam is a freemium application (you need to buy specific sets of loops or instruments, this is actually one of the most promising music creation applications I have used. Designed to work great on PC's but even better on tablets like the Surface.
Ideal for EDM (Electronic Dance Music), Hip-Hop, Disco and R&B, Music Maker Jam allows you to purchase a wide variety of loops for everything from Classical, Jazz, Blues and various flavours of Rock. More than its ability to make interesting new music, Music Maker Jam is fun to use and brings some of the joy of music creation to devices while reducing the pain of having to know much about a type of genre or specific instruments.
Music Memos- iOS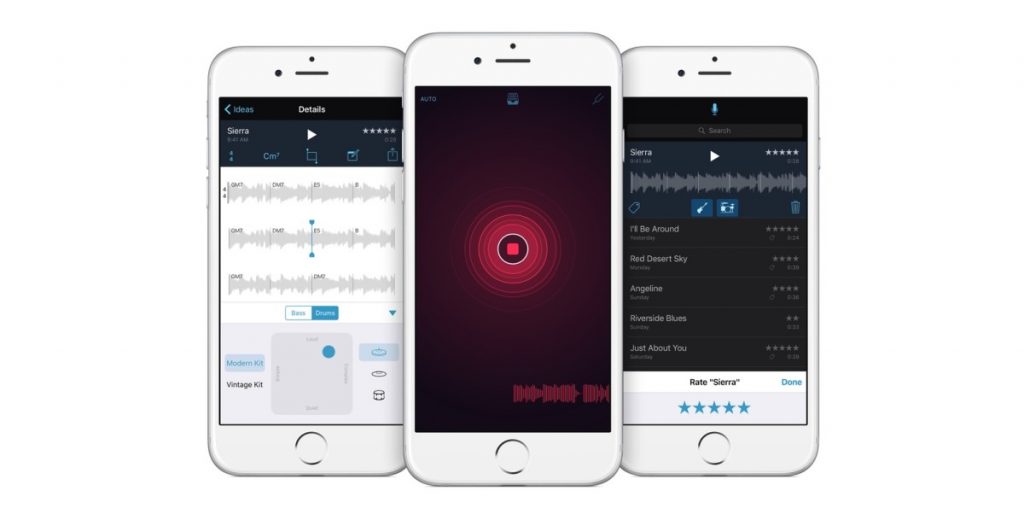 For musicians that want to capture ideas on-the-move. Music Memos, Apple's newest app, is essentially like a note taking app for musicians. It lets you capture and arrange snippets, and analyzes chords and rhythm for acoustic guitar and piano sessions.
Music Memos is pure Apple innovation, it looks extremely simple but is quite deep. Once the app records and analyzes rhythm and chords, the app offers to add a compatible drum beat or bass for a better idea of what the finished product may sound like. That 'virtual band' can also be customized to suit your needs. You can export your ideas to other applications like GarageBand to further flesh out your musical ideas.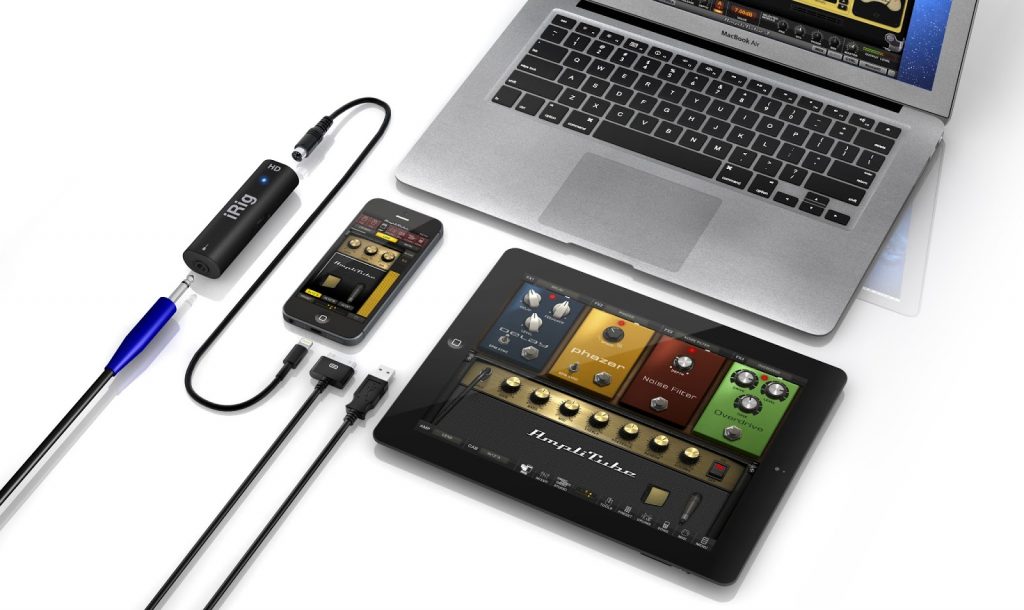 IK Multimedia iRig 2 – This is a third-party accessory that doesn't only make it possible to connect guitars, keyboards and other musical instruments directly into PCs and Macs. iRig is impressive because it can be used in tandem with apps likes simulate IK's AmpliTube, Apple's GarageBand and thousands more that simulate effects pedals, amplifiers and other key accessories that replicate the sound you get from physical pedals and effects.
This means that the iRig, an iPad and a guitar can simulate a more expensive and cumbersome setup. This is ideal for composing music on the fly (then maybe replicating the sound with the actual pedals for recording), or impromptu live jamming situations where audio coming out of an iPad or PC can be enough to provide sound. Even professional musicians who tour or travel a lot, understand the advantage that the iRig 2 and its companion applications offer.
These are just some of the apps and accessories that make it possible to create music with a tablet or a PC today.