Shomi will be showing nothing after Nov. 30 when it will be officially shut down by Rogers and Shaw, paving the way for other services to step in and fill the void. The lack of a legitimate source to stream the content it offered, however, may also lead to a spike in piracy.
When Shomi was first launched in beta two years ago, Rogers and Shaw executives were careful not to pit it as a competitor to Netflix, but rather as a complementary service that could "add value" to a Netflix and cable subscription. It was easy enough to see over time — subscribers could catch up on TV shows with older episodes on Shomi (that Netflix didn't have, by the way), and then utilize cable to stay up to date. Truthfully, though, Shomi was positioned to be a competitor to any other streaming service available in Canada, including Netflix. Pricing it at $10/month only made it easier to read between the lines.
There are a number of reasons why this experiment didn't work out, and perhaps the most integral is the fact that cable companies were the arbiters. Granted, that formula has worked so far with Hulu in the United States, owned by a consortium that includes Disney, Fox, Comcast and Time Warner, but Rogers and Shaw have shown little impetus to cannibalize one business with another.
This is why the monster 12-year, $5.2-billion deal Rogers signed with the NHL included a provision for Hockey Night in Canada to be broadcast on CBC for the first four years. Rogers would also take over Canadian oversight and branding for the NHL GameCenter streaming service. It was as much an investment as it was a strategic initiative to buy time. When that deal was cemented, streaming was still gaining strength, except for live sports, which continued to languish on cable.
A viable streaming service is antithetical to an anachronistic cable system. Sure, Netflix has been included in cable products or services before, but the two actually have very little in common. One is a very reasonable cost, the other is as much as monthly auto insurance. One offers an entire on-demand library, while the other has 500 live channels with nothing to watch. Had Shomi been bundled with a live TV streaming service along the lines of the skinny basic TV package (without the nickel-and-diming, mind you), then it's possible that the service would have had more staying power. But doing that might spur some to cut the cord, and that wouldn't be good for business.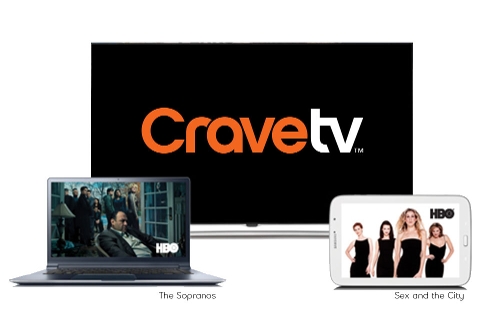 A now oft-cited study by research firm Solutions Research Group from June found Shomi and Bell's CraveTV service had about one-seventh of the 5.2 million users Netflix reportedly has in Canada. It also reported these numbers, despite a fairly high awareness for both Shomi and CraveTV among respondents. Further analysis from Cartt.ca suggested the Rogers-Shaw partnership was already fraying. To be fair, Netflix hasn't publicly revealed or confirmed subscriber numbers, and Shomi has never broken down its figures to single out paid subscribers.
Rogers was open to bundling Shomi with cable subscriptions, but it took until August 2015 before the service was opened up to everyone, not just Rogers and Shaw subscribers — a move that was essentially foisted onto them by the CRTC. Why wasn't it done from the beginning? Perhaps because it was feared that adoption would also hasten Rogers-Shaw cable customers to cut the cord, or for newer customers to ignore it entirely instead of signing up for an expensive monthly package.
Another factor may have been brand power, or lack thereof. Netflix is building its own catalogue of shows that only serve to help woo in more people to sign up. Shomi didn't have that, nor was it a service that bridged over to a specific brand, like, say, NHL GameCenter with the NHL, or Sportsnet Now with the various leagues it streams. Shomi was very much a Rogers and Shaw product, and its rejection may be a consequence of the terrible customer service reputation both have, respectively.
Then there's timing. Shomi's head of content and programming had noted that the service signed two-year deals with content providers. Given the beta launch in Nov. 2014, the Nov. 30 termination is probably not a coincidence. There was never a Roku app, despite that product's growing success in Canada, and the mobile apps were terribly neglected as time went by. Shomi basically had two years to show it could play with the big boys, and it simply couldn't.
This raises questions over CraveTV's future. Bell has already stated it has "no plans" to shut it down, and its popular HBO and Showtime content may have something to do with that. Time will tell.
Time will also tell if a spike in piracy is in the offing, too. "Android" boxes that run on the operating system, but are more controversially known for illicitly streaming content without licensing, have been in the news recently for that very reason. Demand may go up to offset Shomi's loss, though with such a small subscriber base, any spike may not be immediately felt.
One thing that is for sure is that nothing is guaranteed. Death proclamations for Canadian content services are probably premature, but until real competition spurs serious innovation and new thinking in this arena, more casualties and rampant piracy may be afoot.