Public screenings of a technically sophisticated yet powerfully human immersive 360-degree video are being held this month to bring awareness and action to the issue of refugees and resettlement.
It's one of the most pressing human rights issues of the day, and its impact is truly global: literally millions of people are fleeing their homelands in an attempt to escape conditions most of us can barely imagine.
Clouds Over Sidra uses the latest virtual reality video technologies to trigger the viewers' imagination by immersing them in middle of the Zaatari refugee camp in Jordan. The nine-minute video shows the reality of refugee life through the eyes of a 12-year-old girl named Sidra, and delivers a potent 360-degree viewing experience that's accessible using VR headsets or connected devices running complementary player software.
A number of Canadian and international tech companies, refugee organizations and international aid foundations are partners in the VR video production, which itself is part of the larger Sidra Project, a collaboration between the United Nations and Toronto-based Artscape that's designed to build interest and support for refugees and their successful resettlement in Canada.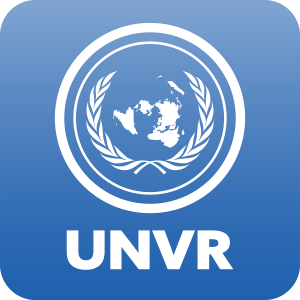 The U.N. is more than a global relief organization in this particular case – it's a hands-on media producer, with its own Virtual Reality production lab and capabilities.
United Nations Creative Director Gao Arora, director of Clouds Over Sidra, says that the potential for use of virtual reality technology as seen in documentaries like this are "mind-boggling" with its ability to build understanding of and empathy for refugees and resettlement.
One cannot view the immersive video without feeling it; the production is not glitzy or polished as are some VR videos, it is raw and unflinching and often difficult to watch (due to what you are seeing, not how you are seeing it.)
Viewers and participants wear VR headsets that place them in the centre of life inside the camp; the focus of attention is up to the viewer, using head turns or eye glances to change the angle of view (without headsets, one can watch a navigable video on a PC, moving about the virtual space with keyboard arrow clicks).
The VR video reveals new degrees of human suffering, too, in ways the video makers could not truly anticipate.
Arora describes how his documentary crew could not actually be in the same room as the subject while shooting: because VR cameras can capture a full 360-degree view, camera operators or other production crew members could be captured on screen when shooting is underway.
Of course, English is not the language most refugees speak, so the documentary-makers had another challenge to overcome during production.
Working mostly on battery power (electricity is not plentiful in a refugee camp), the crew nevertheless managed to record over a terabyte of digital video, which was then "stitched and edited together" in a complex post-production process.
VR technology companies like Vrse, LightShed and Triggar worked on the project, contributing production expertise as well as custom camera rigs and related technologies.
Other partners involved in the project include COSTI Immigrant Services, Institute for Canadian Citizenship, Dubarah, CivicAction, HotDocs, Ryerson DMZ, the US Consulate, TIFF and the National Arts Centre.
The DMZ (aka the Digital Media Zone) in Toronto served as the technical partner on the project, providing the technology infrastructure and software development support for the project's website.
The first iteration of The Sidra Project had its high-profile launch as part of Toronto International Film Festival. More than 500 screenings have or will be held for what's hoped to be more than 10,000 participants in Toronto, Ottawa and Vancouver. Large venues and small are being used, and information sessions at which the video is screened are being staged in board rooms, classrooms and private residences as well.
(Click here to see the public screening schedule.)
Artscape has also established a partnership with the National Arts Centre in Ottawa in engaging Ottawa citizens and Parliament Hill in the project. Artscape and the U.N. will work to have the project replicated in other cities, particularly those facing the challenge of successfully integrating refugees into their midst.
The Sidra Project is supported by the World Economic Forum and funding was received from 25 organizations, including Founding Partners Inspirit Foundation and RBC Royal Bank.
-30-