You might be intrigued by the idea of a wearable device, but reluctant to invest the money in one. Would I really use it? You're not alone.
If price point is the primary deterrent to trying your hand at the world of fitness trackers, keep in mind that you don't necessarily have to drop $200 on one. The obvious option is to find an older-model band from one of the major brands like Fitbit or Misfit that's on sale at a discount. But there are also relatively new trackers that offer all of the basic functionality one might want to get his feet wet in the category before splurging (or not) on a more premium-level model. You won't find features like heart rate tracking, or sophisticated smartphone notification capabilities. But you might not need that just yet.
Here are 5 trackers you can get for under $200 and, in many cases, even under $100, all of which work with both Android and iOS devices.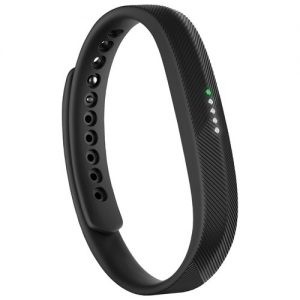 Fitbit Flex 2
At just under $100 on sale, this wearable comes in a variety of band colour options, and employs a simple yet elegant design that won't intimidate the person who's not a fitness buff. It tracks basic activities, whether it's working out in the gym or simply walking, as well as sleep. There's a discreet LED display, and since it's waterproof, you can wear it 24/7. You'll even get a taste of specific sports tracking via SmartTrack, which recognizes continuous movements, attempts to identify the type of activity you're engaging in, like bike riding or playing tennis, and records the data in the app. Plus, you can get notifications from a connected smartphone.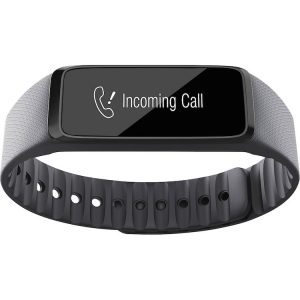 Striiv Fusion Lite
Pick up this basic tracker for about $60. It boasts a slightly sportier look than the Flex 2, but measures the same basic activity and sleep, and receives smartphone call notifications. Splashproof, it's larger screen and sportier look might appeal more to men, or those who are using it mainly for sports activities and not just daily wear. Like the Flex 2, it comes with swappable bands to personalize the look.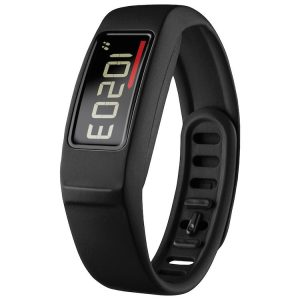 Garmin Vivofit 2
With the Vivofit 3 and HR models now in market, you can now snag the previous-generation Vivofit 2 for under $100. It has a coin-cell battery that lasts for a full year, and includes features like daily step goals and automaticconnection to the Garmin Connect free online community. Its move alerts are great for those who want a fitness band to help encourage them to be more active: if you're sitting too long, it will vibrate to remind you to get up and walk around.
Misfit Flash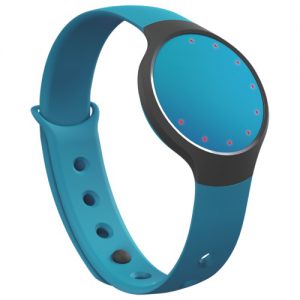 In colours like wave and reef green, this simple tracker can be had for just $20! While it's ultra-simplistic in its feature set, that might be just what you want. It can measure activity and sleep, and gives you an indication of progress toward reaching daily goals through LEDs around the perimeter of the watch face.
These LEDs also tell time by flashing in a specific sequence to display the hour and minute "hands." Use it with the app to track sports, and feel assured wearing it anywhere since it's fully waterproof. In addition to wearing the Flash piece – which is about the size and shape of a toonie – placed within the wristband, you can also clip it to your clothing, or wear it as a necklace with an optional accessory. The coin-cell battery lasts for about six months.
Use this one to try your hand at some smart control capabilities as well by programming the Flash in the app to function as a remote for triggering things like your phone's camera shutter, moving slides in a presentation, or navigating a music playlist.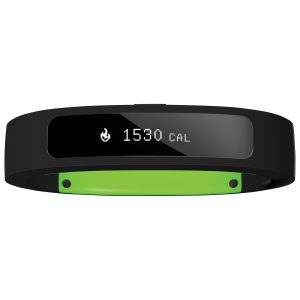 Razer Nabu
Would you believe you can snag this tracker for under $50? Again, it's a simple band that tracks activities and sleep, plus provides notifications for incoming calls, texts, e-mails, and other app alerts from a connected smartphone. A fun feature is the ability to connect with someone else who's wearing a Nabu band: shake his hand, and you can automatically share social media information. Additionally, the band can be used to control music playback and your phone's camera shutter.