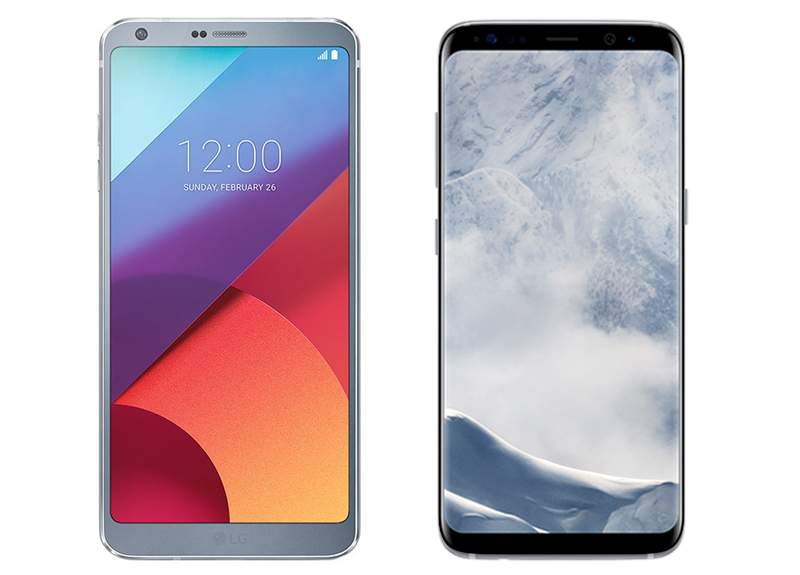 Text and photos by Gadjo Cardenas Sevilla
With the Samsung Galaxy S8 and the LG G6, we now have two of the most desirable and premium smartphones in the market today. These are both Android devices angling for redemption.
LG's hoping that the LG G6 will erase the poor effort that was the LG G5 and its failed 'Friends' modular accessory ecosystem.
For Samsung, the Galaxy S8 is the comeback attempt from last year's disastrous Galaxy Note 7 fiasco. Both Korean giants are laying all the cards down on the table and putting forth the best devices they can deliver.
This is an important time for smartphones. With no new iPhone on the horizon until the fall and with competitors like HTC failing to compete in the market, LG and Samsung are really running a two-way race right now, and their two devices are the strongest choices available today.
Displays on display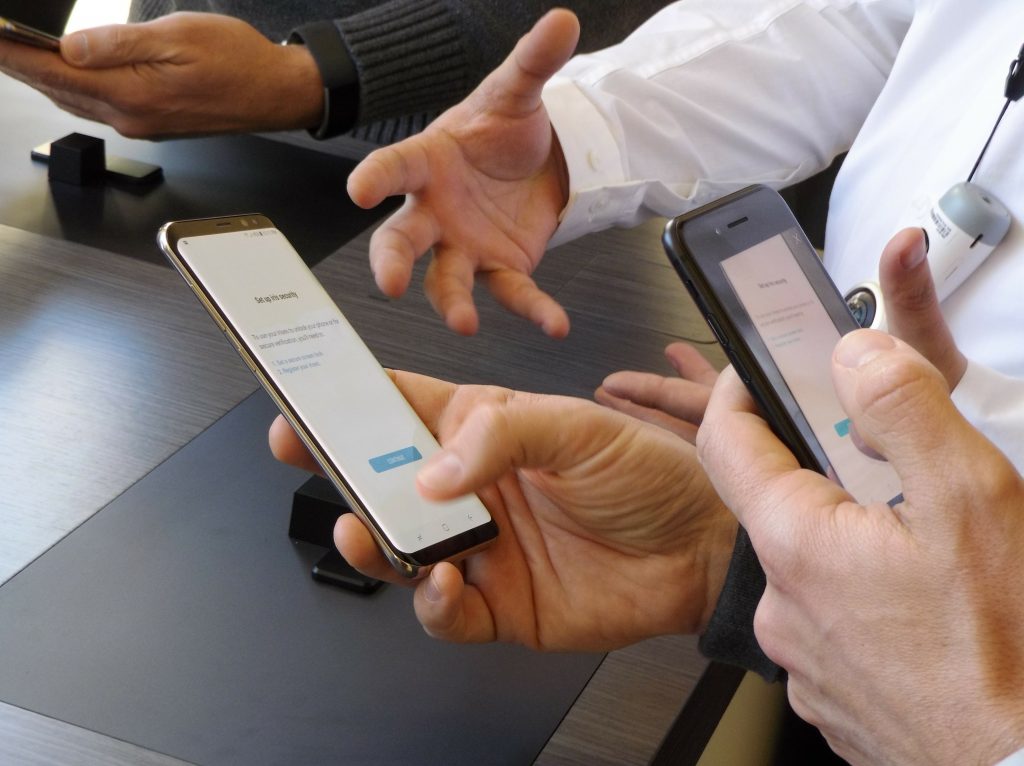 Both the Galaxy S8 and the LG G6 leverage their companies greatest strengths. Both Samsung and LG make stellar display technology and these are highlighted in both models.
The Galaxy S8's 'Infinity Display' is particularly impressive. It manages to erase the bezels of the side while shrinking the top and bottom bezels. This means larger displays in more compact bodies. The S8's display looks remarkable and is likely the best display the company has put on a phone.
The 5.8″ Quad HD+ Super AMOLED (2960×1440) with 570 pixels per inch on the S8 and the 6.2″ Quad HD+ Super AMOLED (2960×1440) 529 pixel per inch are masterpieces of display technology and execution, nothing comes close to these Infinity Displays.
LG's G5 display comes only in one size. The 5.7" display has a similar 80% body to screen ratio and a 18:9 format. It is a more elongated yet narrower display which forces some images and videos to stretch out but overall gives a larger canvas for consuming content. Software has been improved to allow you to see a photo you just took and re-align the camera for the next photo.
Premium build and features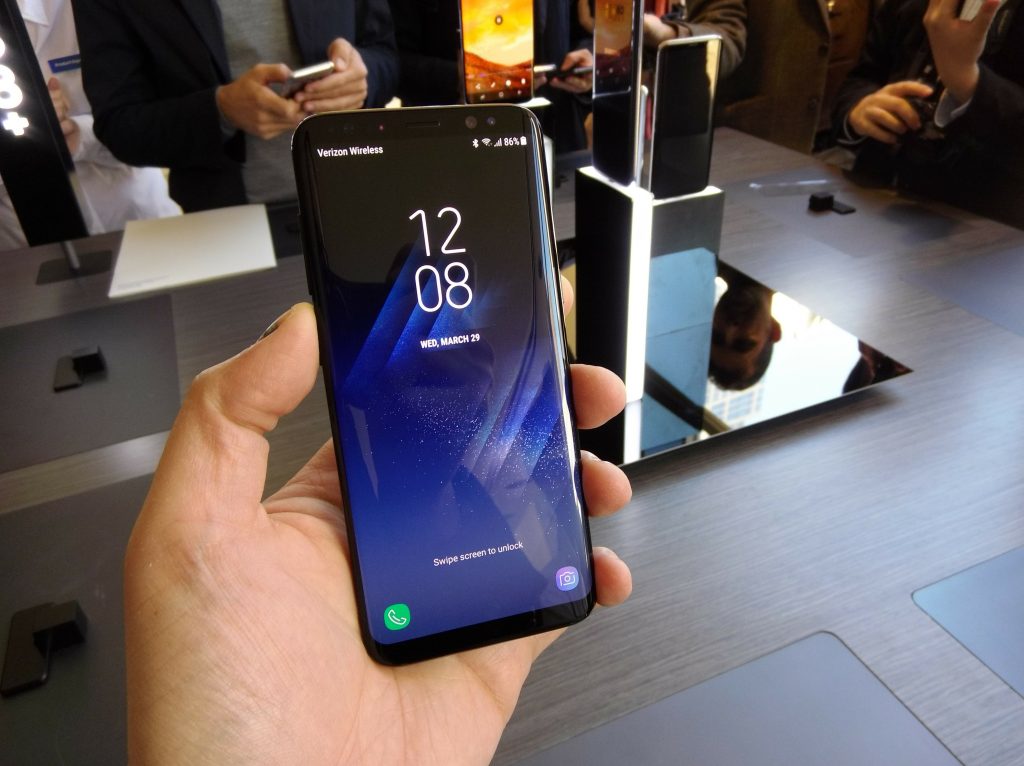 The Samsung Galaxy S8 is a sleek and stylish device. Composed of the curved Infinity Display plus three different types of Gorilla Glass, these phones feel exquisite and extremely well put together. Similarly, the LG G6 gives off a more premium vibe, specially compared to the model it replaces.
LG has gone with multiple Gorilla Glass treatments here as well. The LG G6 does feel chunkier and heavier than the Galaxy S8, it has a more traditional build and look and it is easier to hold on to.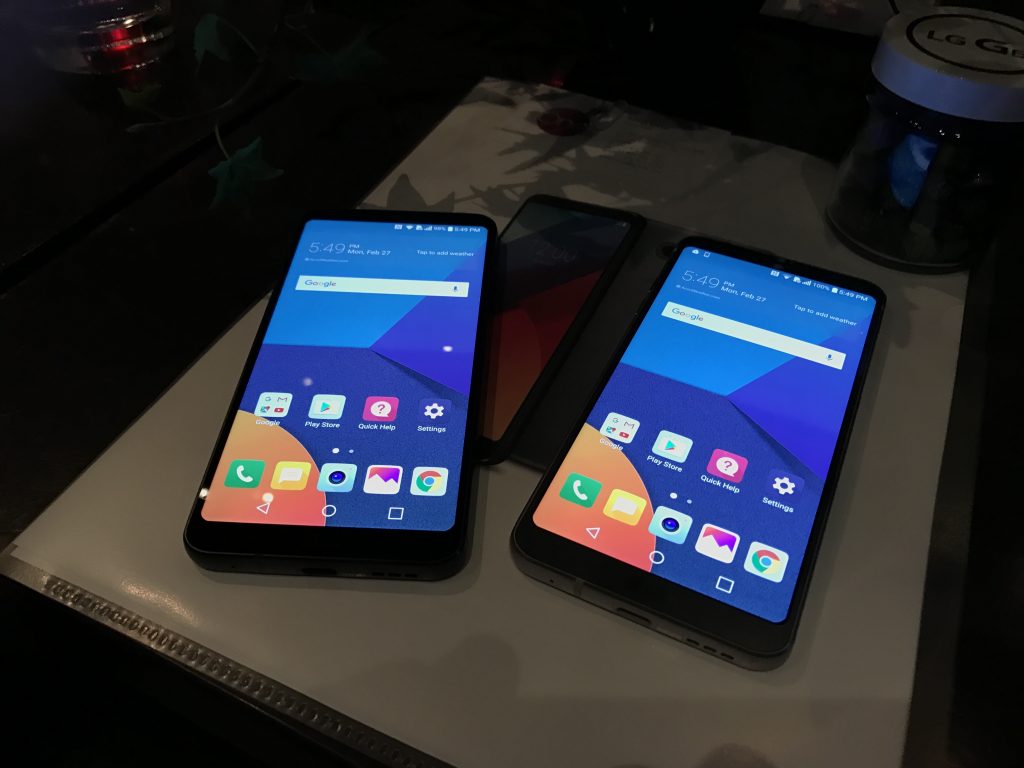 In terms of performance and specs, both devices offer the latest processors, large and expandable storage as well as some of the most impressive cameras in the market. Both devices are water resistant and also offer headphone jacks for connecting to traditional headphones.
This may be a small feature, even an obvious one, but it is user-friendly and allows owners to use headphones they already have.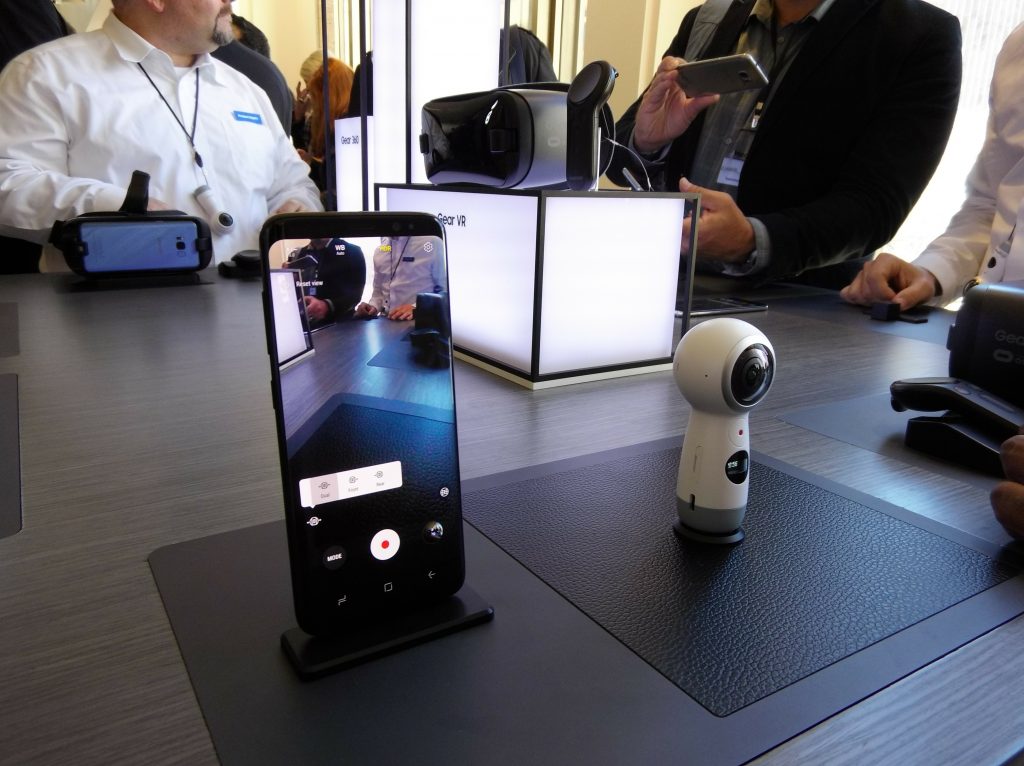 Samsung even ships a pair of premium AKG headphones for free with the S8, which promises superior audio performance, these Android flagships have this feature over the Apple iPhone 7 and other devices like the Lenovo Moto Z.
In terms of ecosystems, Samsung and the Galaxy S8 win this round with a series of accessories that fit right into the smartphone's capabilities. The Gear 360, a 360′ 4K video camera, a new Gear VR headset with a wireless controller and the DeX, a desktop dock that converts the phone into a pseudo-desktop complete a symbiotic circle for users. Samsung has also shown off a wide variety of cases, chargers, accessories and peripherals.
LG, on the other hand, has shied away from any accessories. A stark difference from last year's LG G5 'Friends' play which brought half a dozen accessories that expanded the phone's capabilities, seems to have shied away from any specific accessory play. Repeated requests to LG's team have yielded no response on what accessories were shipping with the LG G6.
Premium devices at premium prices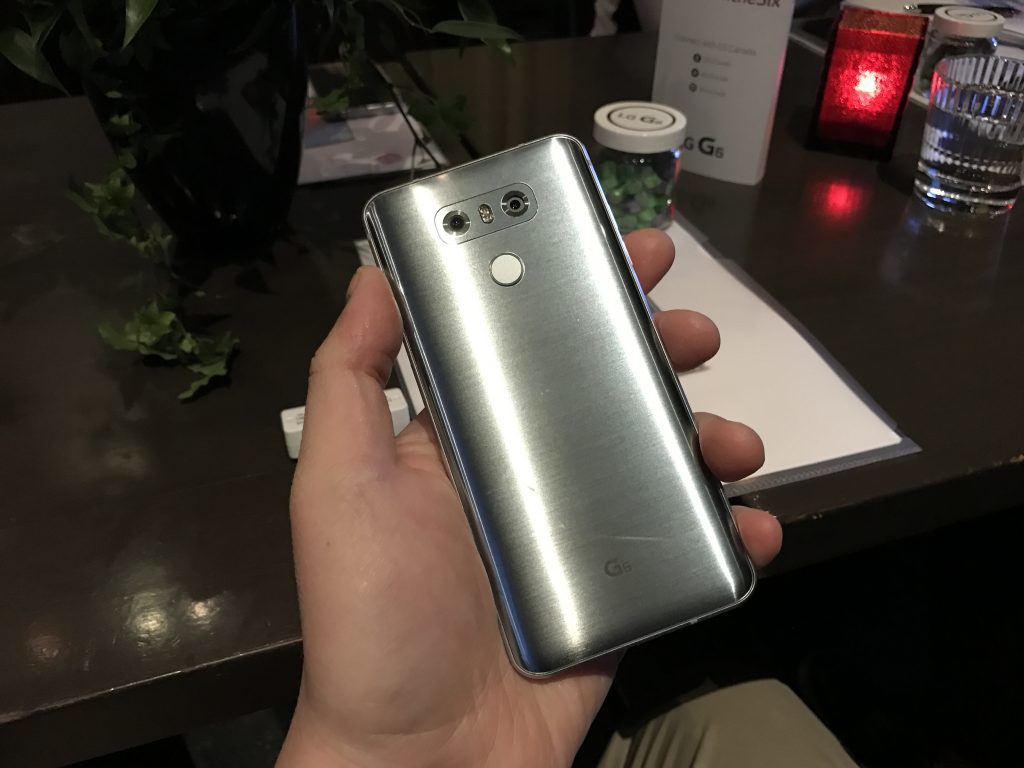 The Samsung Galaxy S8 looks and feels like a device from the future, it brings a whole new paradigm of design and construction with simply the best display on any consumer product I have seen to date.
The degree of fit and finish Samsung has put on display here is impressive, but this comes at a steep price. The Samsung Galaxy S8 costs $1035.00 off contract, the larger Samsung Galaxy S8 Plus is $1115.00 off contract, these are the best phones Samsung has ever made and they are the most expensive.
The LG G6 feels less futuristic, it offers a safer design and sticks to more traditional design and execution. It isn't as exciting as the Galaxy S8 and nowhere near as desirable, but it is a definite improvement in most areas over the LG G5 and even the LG V20.
Pricing starts at $900.oo at a no contract price. The LG G6 does have various tricks up its sleeve, one of the better dual-camera arrays and it can play back lossless audio files.
Personally, the Samsung Galaxy S8 offers more for the money. Not only is it a better looking phone, it also has the advantage of being available in two sizes that could suit more users.