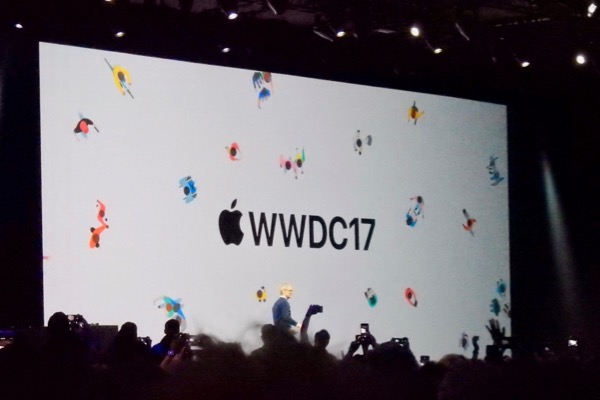 Text and photos by Gadjo Cardenas Sevilla
San Jose, CA – Apple today responded to various competitors and critics by showcasing not just the expected innovation in terms of operating systems but also a renewed focus on the Mac and the iPad as professional tools for creators. The company also revealed their new HomePod, a smart-speaker built around Siri and Apple Music.
There were a lot of new things about this Apple World Wide Developers Conference. The venue and city, San Jose, haven't seen an Apple event in over 15-years.
While very much a software-focused event, catering to bringing new technologies and features to its key operating systems, there was a lot of focus on hardware from Apple. They updated their entire notebook line, seven models, with faster Intel 'Kaby Lake,' processors and faster SSD storage.
Apple CEO Tim Cook, stated that the Mac line was, "the heart and soul of Apple," a response to criticism  that the Cupertino company who spearheaded design and technology in the personal computer space, were being outpaced by PC competitors who integrate 2-in-1 form factors with multi-touch, something Apple refuses to do on macOS because it is the key differentiator to the mobile-focused iOS.
Apple had resounding answers for competing 2-in-1 devices with the updated iPad Pro line. The 9.7-inch model has now been replaced with a 10.5-inch model that offers 20% more on screen real estate in a similarly thin and light body.
iPad Pros now also have the best displays Apple has ever made, they feature even greater graphics performance and, by extension, have made the optional Apple Pencil stylus even more sensitive. They are competing directly with Microsoft's new Surface Pro and similar 2-in-1 touch-focused devices.
More than hardware, though, Apple's made some major moves to iOS, specifically on iPad, that give it even footing with any desktop operating system. A new Files app brings a file structure to iOS 11-enabled iPads and, by extension, makes it easier to create folders and organize files using touch.
Another great demo was the integration of AR (Augmented Reality) into iOS as shown off using the new iPads. What's remarkable here is that Apple can use millions of existing  devices to make augmented reality happen.
A drag-and-drop feature, which makes it possible to simply grab files and insert them into documents  is empowering, and makes considering an iPad Pro over a notebook PC a viable option. Now, all we need is mouse or trackpad support, and we have mobile OS that can stand toe to toe with Windows and macOS.
Apple's been taking a lot of heat for 'abandoning its core,' and neglecting professional users. The last Mac Pro was a bust because its design bet on the wrong technologies and didn't allow for upgrades or expansion. A problem that Apple openly admitted to while promising to offer more to this group of users.
A possible answer is the new iMac Pro, which brings pro-level computing power and a wide range of expansion  what is already considered to be the gold standard for all-in-one computers. This new iMac was shown off at the event, but will not hit stores until December. An all new Mac Pro is expected to be announced next year.
The big reveal and latest product category was the HomePod Speaker which integrates the company's Siri smart assistant with hi-fi speakers and the ability to run searches. As with many Apple products, this will be a US-first device before it heads to Canada and the rest of the world. Apple is now competing with Amazon and Google, who have similar products in the market. It is also now encroaching on Sonos, whose class leading networked speakers have dominated the market.
Apple is a latecomer in this area which is occupied by Amazon's Echo and, more pertinent to Canadians, Google Home, which is now available in Canada an many other countries.
Apple does have all the ingredients for a smart speaker strategy. It has Apple Music, with 40 million songs available for streaming, it has Siri backed by machine learning and it also has HomeKit for managing home automation.
At the demo area of WWDC, it was refreshing to see the room divided between iPads and Macs being demoed. The iMacs were running VR demos, a first since Macs have been unable to buy into the VR space. I also saw Macs running various types of pro applications on the new macOS High Sierra.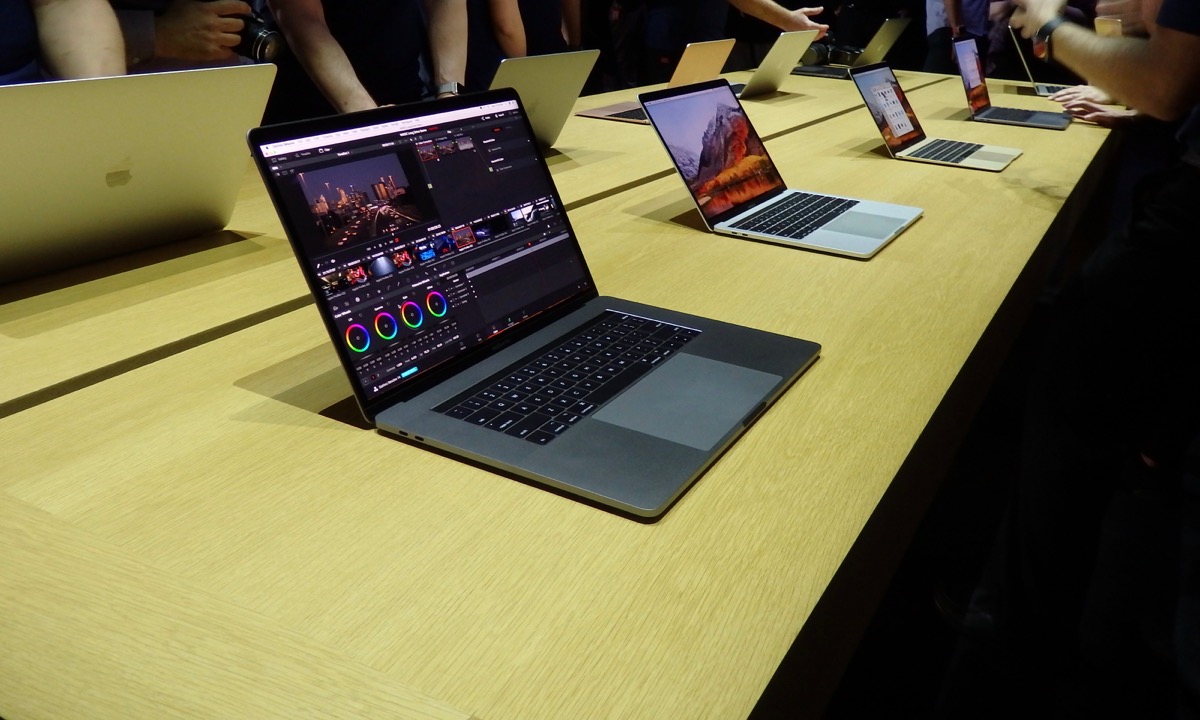 Apple seems to be backing the right technologies in 2017 and has also stepped up to promote and improve iPads and Macs, which can still evolve into even bigger profit centres for the company, specially now that the hardware has been imbued with new powers to make them more appealing and capable to pro users.