A new online interactive tech platform lets people explore, contribute and eventually use a growing collection of digital audio files, sounds that carry and convey a sense of Canada.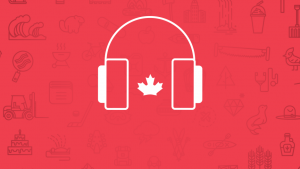 Canadians can now upload, post or send their favourite homegrown sounds and self-recorded audio bits to the new CanadaSound website (submitted via a Facebook account or a user-created account at CanadaSound).
Many of sounds are cool to listen to in and of themselves; many are crazy to try and identify without any help. Sure, the call of the loon and the rhythmic swish of a canoe paddle are familiar and oh-so-Canadian, but who knew the strange sound of mac 'n' cheese being dumped into a cooking pot was also so…pleasingly patriotic?
Well, I guess Grant Lawrence did. Vocalist for the indie rock group The Smugglers, Lawrence is also a Canadian broadcaster based in Vancouver, primarily associated with CBC Radio 3.
He's also the host of a new CanadaSound podcast, on which he describes the project, shares some of the audio that's been submitted, and even debuts some new songs created from those submissions. A compilation album is planned to pull together the best of those musical creations.
Meanwhile, the raw sounds are being pumped out across social media platforms, and many are being mashed-up as acoustic stories and thematic soundscapes as part of Sesqui, and the many Canada150 events and activities planned in this, the 150th anniversary of Confederation.
But the project's about more than simply our listening enjoyment – the most dynamic tracks received at CanadaSound will be made available as a downloadable digital album, offered to all Canadian musicians as a professionally curated collection of sounds to encourage and inspire their creativity.
That soundbank of valuable audio assets should be fully up and running by the end of the year, according to CanadaSound project partners at SOCAN, the Junos, MusicCounts and Cleansheet Communications. The actual database was a collaboration between Cleansheet, Hamilton, ON-based website and application developer Wise & Hammer, and Bestlight Media, a Toronto media production company.
(SOCAN, the Society of Composers, Authors and Music Publishers of Canada, reps songwriters, composers and music publishers; the Juno Awards are presented to top musicians and recording artists by the Canadian Academy of Recording Arts and Sciences, which also operates a great music education charity called MusicCounts, which will receive a portion of the project proceeds.)
Cleansheet is a creative communications company based in Toronto; the folks there were, uhh, instrumental to imagining the CanadaSound project, and they've been working with the other organizations and individuals to bring it to fruition this year.
"When Cleansheet first imagined the idea," described Neil McOstrich, Chief Storytelling Officer at Cleansheet, "our goal for CanadaSound was to create the most inclusive musical collaboration Canada has ever seen. The possibilities of what our people and artists can create together are as big as the nation itself."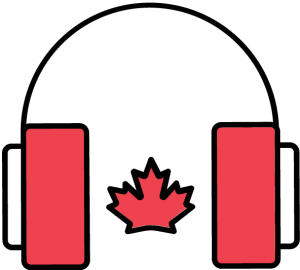 Some of the people and artists already in on the project include CBC Radio 2 host and beatmaster Rich Terfry, aka Buck 65, who's been working with the submitted sounds and other scratches and beats to create mixes that "mean Canada".
"People have been sending and uploading so many sounds to the site," he said when debuting one of his creations. "I had one email forwarded to me with like 400 sounds in an attachment!"
Terfry received everything from boots on snow to TTC chimes to a synchronized symphony of sports sounds: "Slapshots slapping, Zamboni's humming, hockey sticks drumming…" he rapped to the audio beat.
Other musical artists to sign up include Walk Off The Earth, Karl Wolf, and Kevin Hearn of the Barenaked Ladies.
On Canada Day, listeners can tune into a special broadcast on CBC Radio with host Grant Lawrence, who will dig into the sounds (and the stories behind them) that have been shared from across the country.
-30-

Related