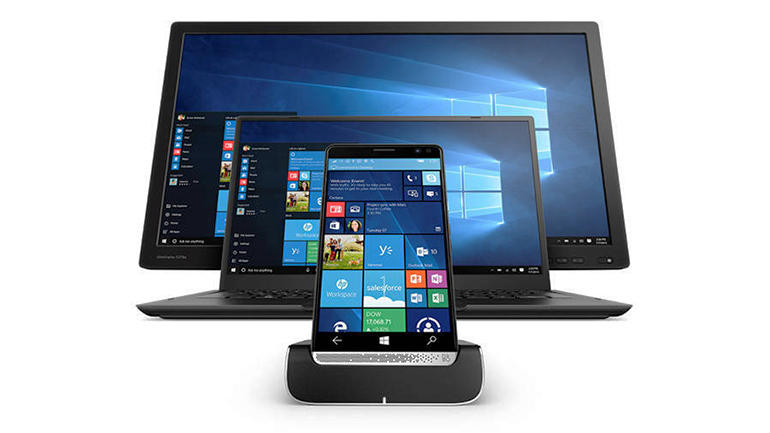 By Gadjo Cardenas Sevilla
Created for enterprise, the HP Elite X3 aims to be a jack of all trades. It is a large Windows-powered smartphone that can be used as a notebook or even a desktop with the appropriate connections.
In many ways the HP Elite X3, which costs $749.99,  is the dream machine that many PC and smartphone makers have aspired to create, a mobile device that is powerful enough to cater to all your desktop computing needs. This really is the pipe dream of mobile computing, which so often fails dramatically because of poor execution and lacklustre performance. 
The Elite X3 is a serious looking smartphone, it has a large 5.96-inch display, a powerful 2.15GHz quad-core processor, 4GB of RAM, Dual-SIM capability an 8-megapixel camera and microSD card expansion. This is a phablet-sized device, it is huge but also has long battery life and performs adequately thanks to the flagships specs.
Unfortunately, there's a dearth of app on Windows 10 Mobile, with more developers pulling out of the  platform going through the Windows Store for mobile is like walking around a third-rate strip mall, there may be a Second Cup Coffee Shop and a few convenience stores but most of the stores have been vacated or are occupied by shady-looking vendors.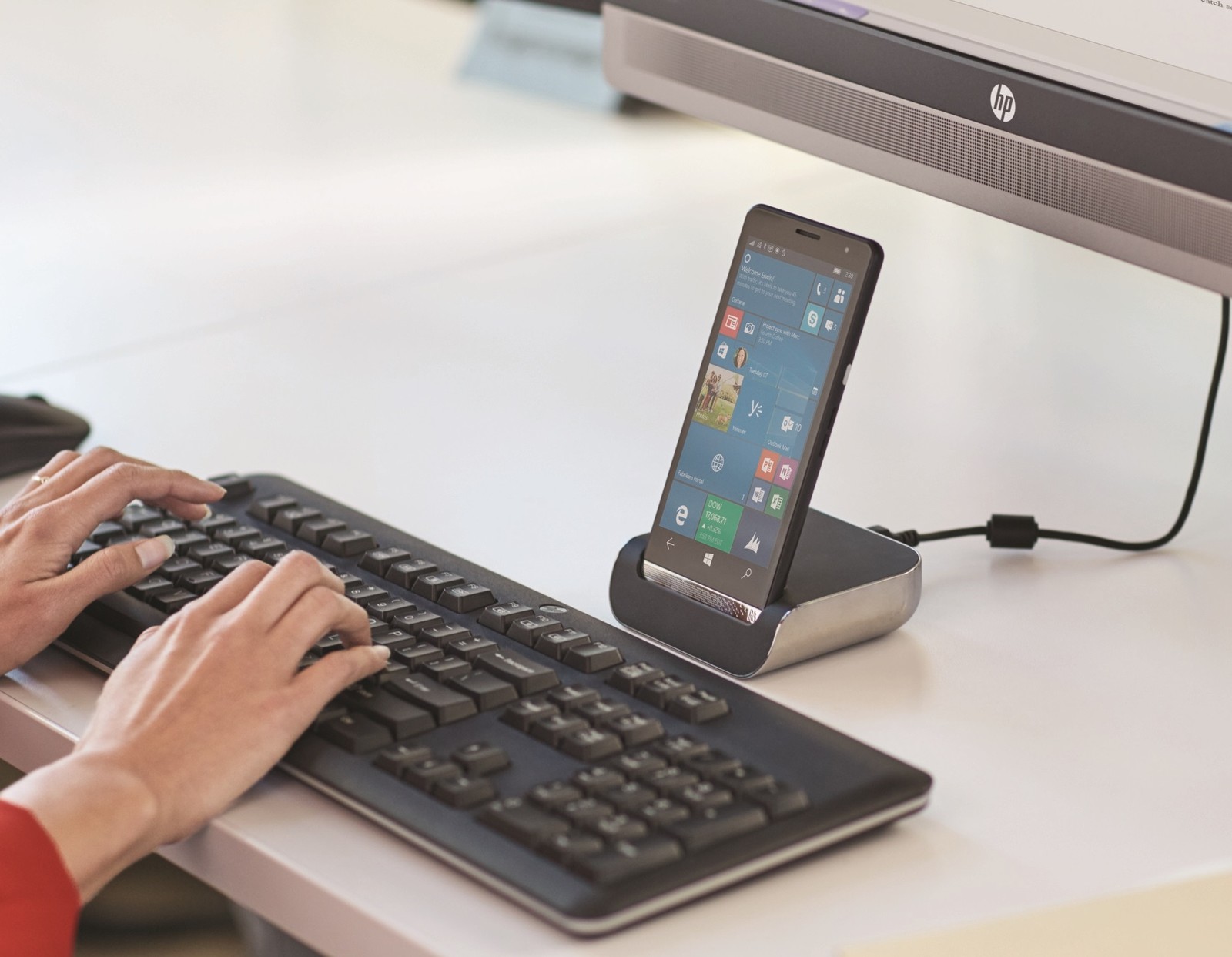 That said, this is enterprise focused and Microsoft Office is on here as well as other key applications for getting work done. HP has made things slightly better by offering HP Workspace, a subscription service that simplifies the delivery of virtualized desktop applications to your mobile employees so they can get the job done wherever they might happen to be. This means they can use cloud-connected virtual apps to emulate software that would ideally be running natively on the PC or in this case, on the phone
A quick tap on the HP Elite x3's start screen gives employees immediate access to your company's curated application catalog. No training is required and no software needs to be downloaded to the device.
Using Continuum, the HP Elite X3 can run version of Windows Desktop on an accessory laptop or, more practically, on a connected monitor, keyboard and mouse.  While this is really cool in theory, the reality is that the HP Elite X3 doesn't run any classic Windows Apps, only what the company is calling Universal Windows Apps which are available via their App Store.
If using Office on Continuum suits your needs, or if you want to use Microsoft Edge for browsing, the HP Elite X3 will do the job with minimum fuss and very little lag. Connected to my 27-inch display and external  keyboard and mouse, I soon forgot I was using a smartphone to get all this work done.
Of course, this quickly changed once I need to edit photos, or work with PDFs, or even run multiple apps or browser tabs simultaneously. The limitations of a smartphone clearly present themselves, even within the limited scope of available  applications for Windows 10 for phones.
There's also the cost of having to buy a separate dumb terminal which serves as a laptop keyboard and display or needing to carry the large HP Elite X3 Dock and all the necessary wires to get it to work as a PC.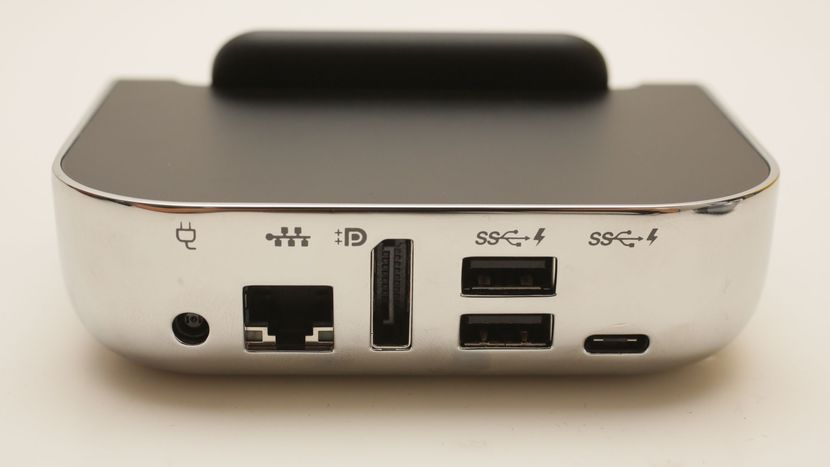 The HP Elite X3 unfortunately also fails as a standalone smartphone. The design and fit isn't premium, the plastic case tends to get scuffed, the device fails to recognize installed microSD cards (a big problem if apps are installed on the card, not on the phone's storage) and the camera performance and quality is simply abysmal, specially compared to previous Windows Phones.
While a novel idea, the HP Elite X3 doesn't have a lot going for it in any of the forms it professes to work in. Microsoft has left Windows Phone dead in the water with lack of support and diminishing apps, even with HP's novel virtualization, I can't see any sensible CIO recommending this solution over an iPhone and a standalone PC notebook computer.
Yes, the HP Elite X3 is Windows smartphone that wants to be a notebook and a desktop. But the reality is that unless there's a deluge of essential apps or a major change in Windows 10 mobile, this will be an aspirational product very little promise.
Credit is due, however, in HP's desire and, for lack of a better word, audacity, in trying to make this work, but the HP Elite X3 is truly a jack of all trades, but a master of none.