Canada has long been a hotbed for technological innovation. In the technology space alone, Canada is responsible for the BlackBerry, the telephone, the walkie-talkie, IMAX, the cardiac pacemaker, and alkaline batteries, among other highly influential products.
And innovation north of the border shows no sign of slowing down, with cities like Ottawa, Waterloo, and Toronto in Ontario; Montreal in QC; and Calgary and Edmonton, AB being considered "tech hubs" within the country.
Canadian tech innovations have done everything from help foster growth in areas like mobile payments and education. And they often times come in the form of productivity and utility apps. Here are some interesting ones.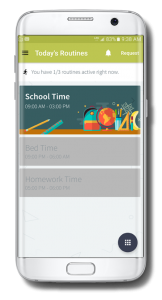 Redgreentree App
Developed in Toronto, this app helps parents limit their kids usage of smartphones and tablets. Using the dashboard, mom and dad can block certain apps, or Internet access altogether, either manually or based on a schedule. So, for example, they could block access to the Internet for the few hours after school deemed "homework time," or during dinner. It's an app that Canadians can be proud of bringing to light. And there's potential for the app to be used in classrooms in addition to homes, so teachers can ensure that kids aren't surfing the 'Net or communicating via social media during class time. Available for Android devices, it's $2.49 on a monthly plan. Bi-yearly and annual plans are also available at a discounted price.
Carrot Rewards App
Promoting healthy habits and fitness by awarding loyalty points, this app, developed by the Public Health Agency of Canada and the British Columbia Ministry of Health (along with additional funding from venture capitalists) provides daily quizzes and surveys about healthy habits that users can complete in exchange for points.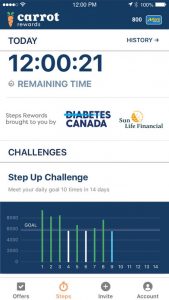 It connects with SCENE, Aeroplan, Petro-Points, and More Rewards. In addition to tidbits of useful information provided with each answer, you can also connect the app to a Fitbit device to gain points by reaching daily walking goals. A simple survey of a dozen questions can earn around 15 Aeroplan Miles, for example, and you'll get two miles for reaching a daily goal of 3,300 steps. It's available for both iOS and Android.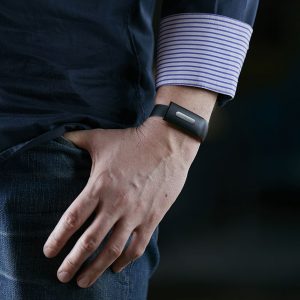 Nymi Band
Developed in Toronto, this innovative wearable that was introduced back in 2014 uses a wearer's cardiac rhythm as a biometric identifier and enables continuous authentication via the company's patented secure Bluetooth and Near Field Communication (NFC) communication systems. Thus, the always-on authentication can be used to do things like permit entry into an office building, or verify purchases via a person's unique heartbeat. Nymi recently closed a US$15 million Series B round of funding led by a GII Tech investor in Dubai and with its Series A investors Relay Ventures and Ignition Partners. The company was founded in 2011, and is backed by 10 years of research at the University of Toronto. Nymi plans to shift its focus to industrial Internet of Things (IoT) applications, and deploy the technology at scale later this year.
Top Hat Cloud Educational Platform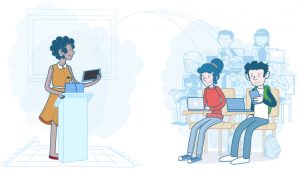 Did you know that this cloud educational platform that works to add more interactive learning experiences in classrooms is Canadian? Developed in Toronto, Top Hat was named on Deloitte's Fast 50 list of the fastest-growing companies last year. The idea is to create one-to-one connections in lecture halls, transform the students' Internet-connected devices into teaching tools, offer real-time feedback, and motivate students to participate more. It's an innovative way for professors to bring their lesson plans into the 21st century.

Related