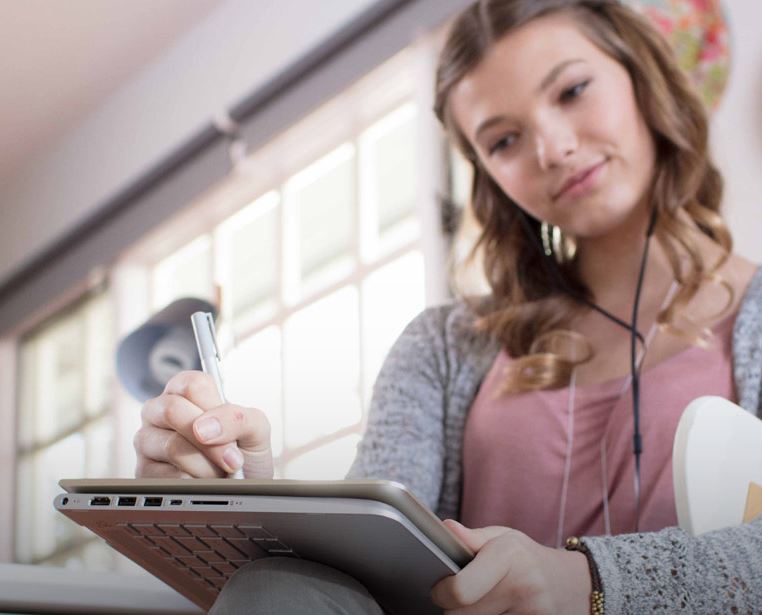 By Gadjo Cardenas Sevilla
While we've checked out some of the more capable laptops for back-to-school, many students and educators will likely consider tablets and 2-in-1's which offer portability, versatility, as well as touch-first functionality. Tablets are still the slimmest and most portable devices but they need keyboard accessories to simulate a laptop look and feel. 2-in-1 devices compromise little and offer the best of both world's with touch-first computing as well as convertible functionality into a fully functioning notebook. Here are my picks.
Lenovo Yoga 720 13-inch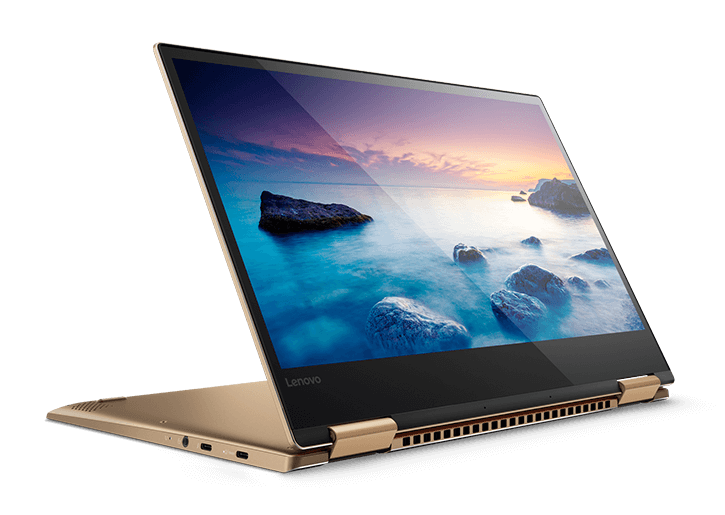 the venerable Lenovo Yoga line has always been about offering a powerful tablet PC that's easily converted into a notebook. Simply flip the display all the way back to the keyboard and you can compute by touch or pen, or flip it back  on it s360′ hinge to have a traditional notebook form-factor.
The Yoga 720 is one of the lightest 13" 2-in-1s on the market, measuring 0.6 in (14.3 mm) thin and a featherlight 2.9 lbs (1.3 kg). The Sketch a portrait for your next gift, or send notes on a friend's short story, with the Lenovo Active Pen. Pin-point accuracy, palm-rejection technology, and astonishing pressure sensitivity provide a natural, intuitive pen experience. It will remind you how creative you already are. This is a premium 2-in-1 but it effectively replaces two vital devices, which makes sense for many students.
Apple iPad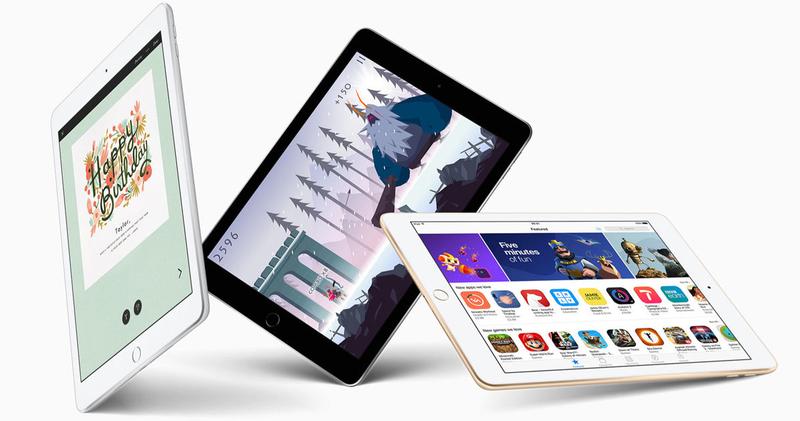 The base model iPad is still the king of the tablet space. Now with a cheaper price as well as more powerful spec sheet, the iPad is expected to get even more powerful with the arrival of iOS 11 later this year. The iPad is a great standalone content consumption and entertainment device. When mated with a proper Bluetooth keyboard accessory, it becomes a great note-taking device and can even be considered a great substitute for a notebook PC.
Strengths of the iPad for education include long battery life of up to 10 hours, a robust build quality, ease of use and management as well as hundreds of educational apps that can run independently or using the cloud.  The iPad will soon have better multitasking, a Files app for more PC-like file management as well as a new Dock that will make accessing the latest or most important apps easier.
Dell Inspiron 13 5000 2-in-1

With an innovative 360-degree hinge, the versatile and lightweight Dell's  Inspiron 5000 series 2-in-1 allows you to switch easily between four different modes. Tent mode is perfect for using recipes in real time, stand mode for movies on the airplane, laptop mode for typing your novel or emailing work, and tablet mode makes reading while you're reclined easier than ever.
The Inspiron 5000 Series 2-in-1 can be equipped with available 802.11ac WiFi for fast, long-range wireless connection with less buffering and drops compared to older designs. For students that need to draw or markup text and images, they can experience a natural pen on paper feel using the active pen designed for drawing, writing and note taking.
The active pen captures your every stroke naturally with 1024 levels of pressure sensitivity and is simple to use since there is no need to pair the pen with your 2-in-1. Palm rest technology enables you to comfortably rest your palm on the screen without having to worry about stray lines. The Inspiron 5000 Series 2-in-1 is a solid device for the rigours of education.
HP Pavilion x360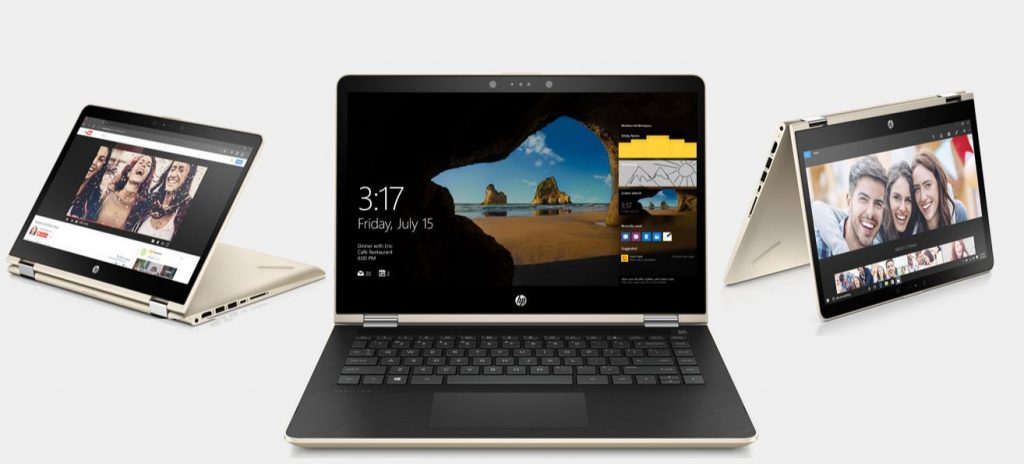 Available in 11.6′, 13′ and 15.6′ sizes, HP's Pavilion X360 PC line of 2-in-1 convertibles aims to have something for every type of student. With up to 12 hours of battery and dual storage options let you choose performance and storage you need. Boot up fast with 256GB SSD and store more of what you love with up to a 1TB HDD.
The key innovation here is the 360′ hinge that handily allows the Pavilion to go from tablet to laptop quickly. This durable hinge is tested with up to 7,000 360-degree rotations  and 25,000 openings and closings. HP's focused on build quality and innovation that's meant to outlast long days in school.
Related: