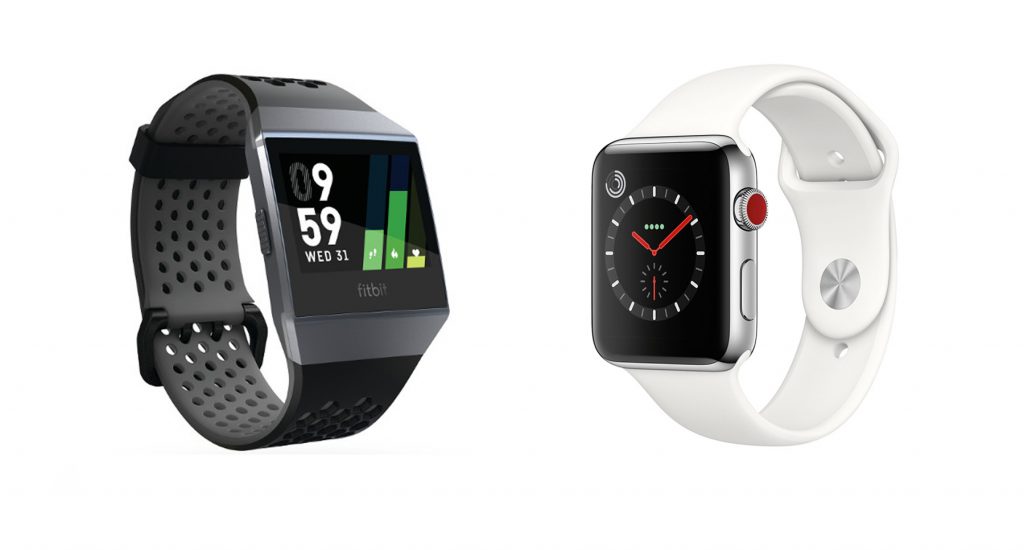 By Gadjo Cardenas Sevilla
Apple and Fitbit are the two dominant wearable giants in the market right now. Apple is now in year 3 with the Watch which it says is the best selling watch in the world and now offers improved tracking as well as GPS +LTE capability. Fitbit Ionic is the first true smartwatch from the fitness tracking company and brings 24/7 fitness tracking, payments and water resistance. How do these two devices measure up?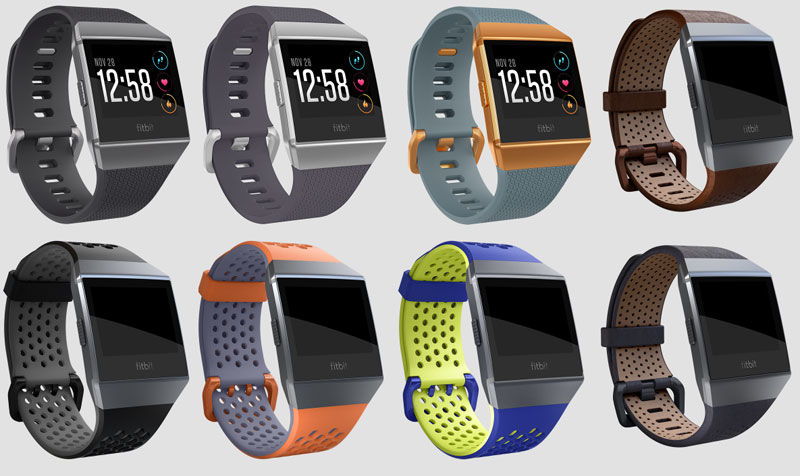 I've been bullish on smartwatches since the very first Pebble device came on Kickstarter years ago. I've owned my share of Pebble, Motorola 360 and Apple Watch Series 1 and Series 2 devices and even the Microsoft Band and have really tried to work with standalone fitness trackers as well.  There's never been a perfect smartwatch or fitness wearable.  There have been times where I'd prefer to wear a mechanical or quartz timepiece in tandem with a Jawbone or Fitbit tracker and also instances where I just want one device.
In 2017, smartwatches are trying to cram fitness tracking capabilities with smart features like notifications, apps, payments and ecosystem plays. They offer a substantial step up from fitness trackers which have minimal functionality outside of tracking activity, heart rate and sleep. Smartwatches are looking to be more independent of smartphones. They can play back music, connect to WiFi (and cellular networks, in case of Apple Watch) and have built-in GPS sensors for runners.
Apple Watch Series 3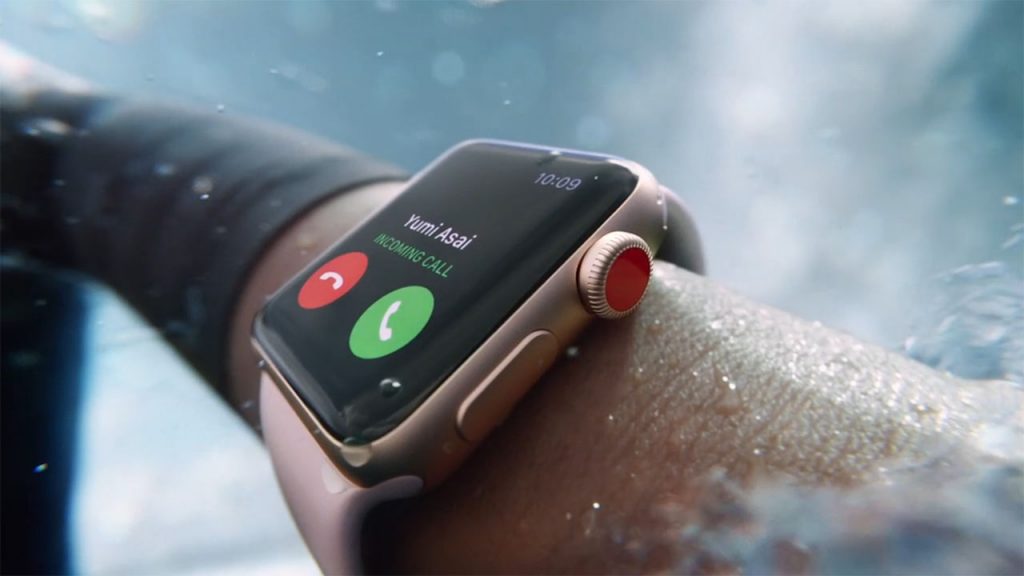 The Apple Watch Series 3 is the latest iteration to a design that we've had for three years now. It is a recognizable watch and it has been refined in function and is even more useful especially if you use other Apple products. Apple Watch Series 3 has improved battery life, it features the ability to connect to cellular networks for calls, messages and texts which can be convenient in instances when you don't have your iPhone with you.
While I didn't get to try the cellular calling or messaging aspect of the Apple Watch Series 3 before I had to return my review unit. I used the similar independent WiFi connectivity with an Apple Watch Series 2. This allowed me to leave my iPhone at home and use my Watch 2 in the gym, receiving emails and messages as well as have the ability to respond while I was working out.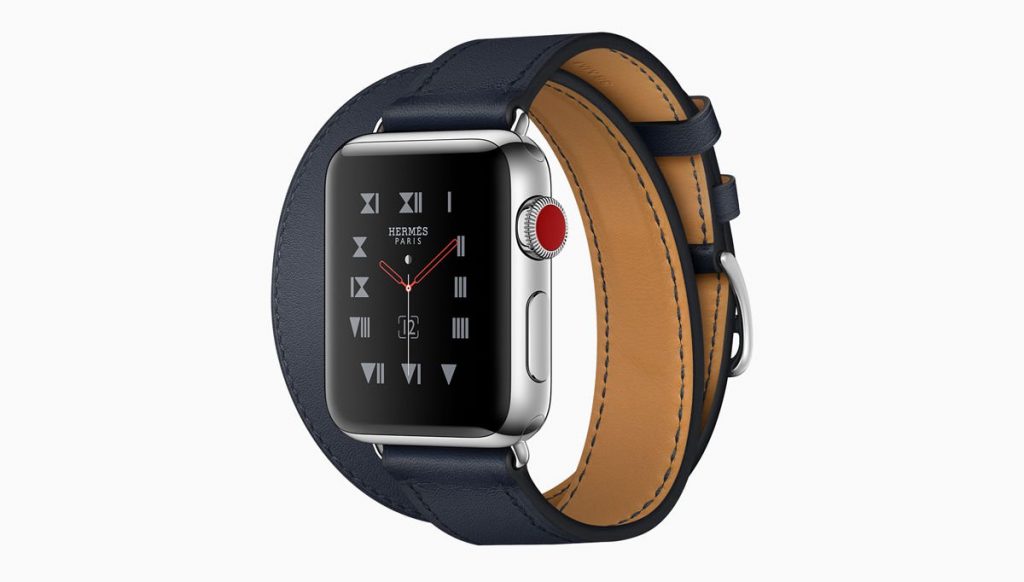 As a fitness tracker, Apple Watch Series 3 is accurate and does well for running, swimming and most activities. The updates Watch OS, makes it even easier to choose which activity you're doing and measure accordingly. Apple Wach Series 3 also excels as a companion to iPhones, Macs and mobile payment systems.
You can unlock your Mac just by wearing an Apple Watch, it can also be used to verify users for mobile and online payments. The ability to remotely receive and engage in phone calls on the Watch when your phone is not nearby is still a killer feature that puts the Apple Watch above the competition as is Siri integration for those who do like to use Siri.
Being limited to iPhones and having a comparatively weak battery life and no sleep tracking out of the box are the weak points of the Apple Watch. Apple does have a leg up in terms of accessories like a wide array of watch bands as well as fashion brand partnerships. Apple Watch also needs manual input to start and stop tracking an activity, which can trip up some users who forget to stop an activity and realize later that the Watch continues to track them.
Fitbit Ionic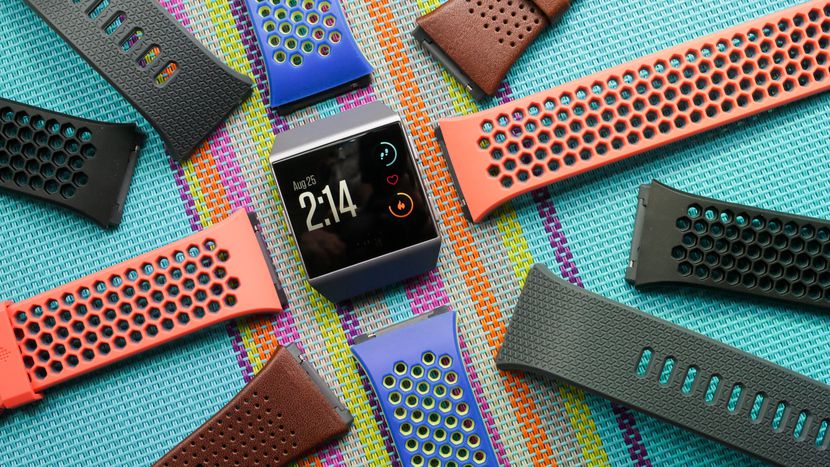 The Fitbit Ionic looks more like a digital watch, It contours better on the wrist and has an impressive 6-day battery life on a full charge. Fitbit Ionic offers 24-hour fitness tracking, has the best sleep insights as well as class-leading software that tracks health and also offers coaching for exercises.
Fitbit Ionic is water resistant, it can sense the length of a pool and track swimming activity. It also has Smart Track, a feature that can automatically track activities based on movement. It can figure out if you're running, using an elliptical machine or doing weight training and can track this automatically. Of course, users can manage this manually as well.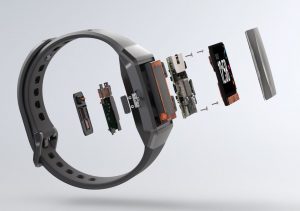 I like that Fitbit Ionic can cover all my fitness and sleep tracking needs. It offers a complete look at my progress and it isn't as persistent with apps and notifications.
Fitbit Pay, while not fully supported in Canada, has worked for me with a prepaid card and does free you from your physical wallet or your smartphone. Since I move smartphones frequently, I find it easy to pair the Fitbit Ionic with iOS or Android phones. I can also opt to synch directly to my PC without having to rely on a smartphone, which I find freeing.
Fitbit Ionic does lack the smartwatch app component right now. Even the built-in weather app leaves much to be desired, it is slow and takes forever to refresh. Notifications are fine, but they are not actionable. It would be nice to be able to send even a canned response to show the sender that you have received the message.
Anyone coming from a more basic fitness tracker will appreciate what the Fitbit Ionic has to offer, those coming from a smartwatch might find the feature set limiting even if it is a superior fitness tracking device. Being a first generation device means there are some kinks. The Fitbit Ionic has been known to reboot during workouts if notifications come in. This is infuriating because it breaks the flow of your exercise and also exposes the fragility of the Ionic's software and poor multitasking features. The only solution thus far is to disable notifications while exercising, which makes no sense for a device that's supposed to keep you on top of mail, messages and texts specially when you're at the gym or on a run.
Everyone's needs are different. Both of these smartwatches do a decent job of tracking activity even if Fitbit's software and web app are key advantages. Apple Watch Series 3 is a far better communications device, it is also capable of doing more things but does still have serious battery limitations.
Related
As Apple Watch turns 2, where has the smartphone market gone?
Privacy Gets a Workout from Wearable Devices, Health and Fitness Apps