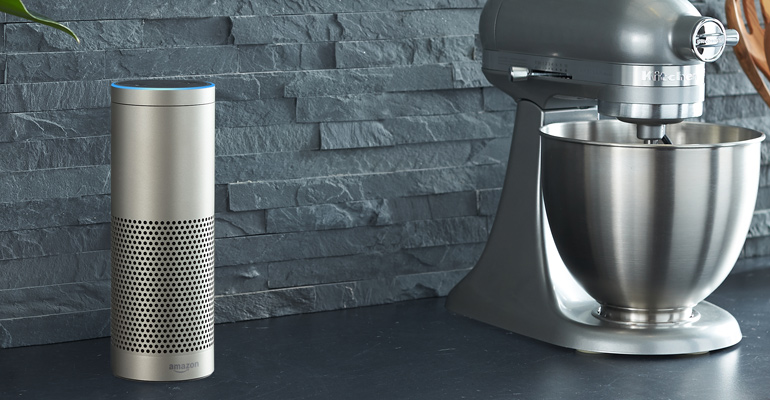 After months of speculation, Amazon has announced it is launching its Alexa voice assistant devices and service in Canada, ushering in an era of competition for the smart home.
Amazon was rumoured to make such a move for months. Up to now, Alexa was only officially available in the United States, United Kingdom and Germany. That didn't stop Canadians from adopting it themselves though. Those who bought an Alexa-enabled device, like the Echo or Echo Dot, were able to utilize most of its features.
What was missing was localization and Amazon Prime integration, particularly as it related to music streaming through that service. Shopping integration also didn't apply.
That's all changing now that Alexa is crossing the border and officially launching on Dec. 5.
What Alexa can do
Alexa's bread and butter is its ability to tie in to compatible devices and help you control them through verbal commands. In principle, it's similar to the Google Home, which already launched in the summer, except Alexa has an advantage in that it can work with a long list of products and services.
For example, it can control Philips Hue smart lights, an Ecobee smart thermostat and iRobot Roomba robot vacuum. I have been using Alexa myself since Dec. 2016 and have used it to control different smart home products.
I've had it tie in to my Spotify subscription, allowing me to state the song, artist or playlist I want to listen to. I could pause, skip or repeat a track by voice too. I could even raise or lower the volume to my liking as well.
It can answer basic questions. Asking it a mathematical question or arithmetic will get you an answer. Asking it about a person, place or thing will offer general guidance. I've even asked it for famous quotes from famous people. When or where was an athlete born? Who won in last night's NHL games?
It can provide contextual information. Localization makes this easier because simply asking about the weather would report the forecast for the city you live in. It can do timers, alarms and reminders. Set up a to-do or shopping list. It's even capable of guiding you through a recipe in real time.
It can play radio stations and make phone calls. It can act as a conduit to a Google Calendar, letting you search for an entry or add one as you go along.
Unlike Google Home, which is better at interpreting conversational differences, Alexa needs more precise verbiage to do its thing. Setting up "Skills" when connecting it to different devices and services helps outline the best way to ask for something.
Also, asking it, 'What can I say,' will also provide a brief tutorial.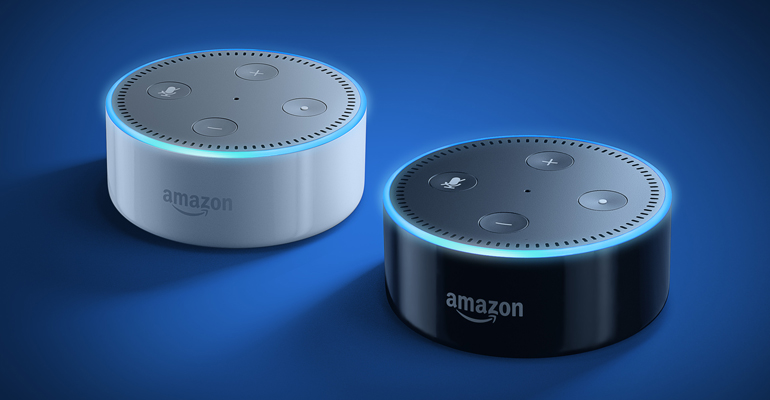 How the devices work
There are three devices Amazon is bringing to Canada: The Echo, Echo Plus and Echo Dot. The Echo and Echo Plus are standalone speakers designed to playback audio with decent quality themselves. The Echo Dot has a tiny speaker inside that isn't conducive to playing music.
All of these devices use far-field voice control, where the embedded microphones can pick up your voice from across a room. Once you set it up with the free Alexa app on iOS or Android, you can always begin a query with "Alexa" coming before whatever you have to say. As noted, commands may need to be precise based on the Skill involved, but in time, it becomes easier to know how to say something.
In the case of the Echo Dot and its limited speaker range, you can pair it with another Bluetooth-enabled speaker to have all audio route through that. It also has an Aux-In port for wired connections to achieve the same result.
One of the first audio speakers that will integrate Alexa is the Sonos One, which has already launched. Sonos has confirmed it will unlock all of the Alexa functionality in "early 2018" but didn't confirm an exact date. The integration already works in the other markets where Alexa was already available.
One combination that does work is an Echo Dot with a Sonos Play:5 speaker because of the latter's Aux-In port in the back. This allows the Play:5 to work as a dummy speaker for the Dot, without losing its existing capabilities as a wireless connected speaker.
Overall compatibility is pretty extensive, with Amazon highlighting some of the devices and services it will work with in Canada.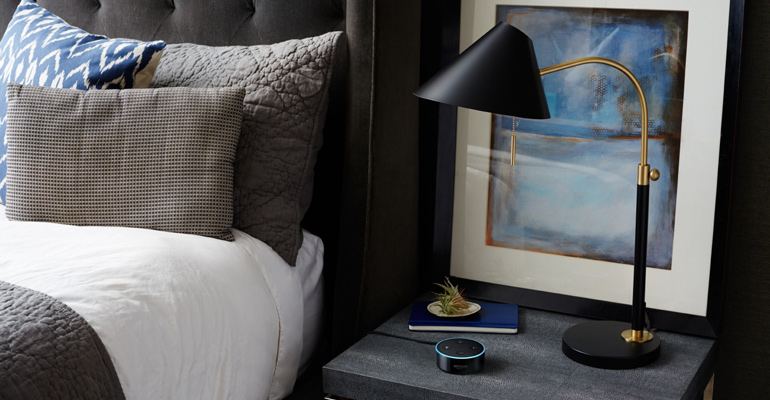 Software compatibility
On top of the hardware compatibility, there is some software to note as well. IFTTT, the effective automator app, has a number of trigger-and-action recipes for Alexa that have mostly been submitted by other users. These allow Alexa to control certain devices based on various parameters, and can be done in such a way that non-compatible devices are included.
Music integration is limited, however. Spotify and iHeartRadio are natively supported, along with radio stations and podcasts through TuneIn. Other popular ones, like Apple Music and Google Play Music, are not supported.
Alexa can also read certain Kindle e-books like audiobooks, in case you want to catch up or start on a title you purchased.
Amazon also announced that Prime Members in Canada have free access to more than a million songs on-demand through Prime Music. This launch is effective as of today, and will be part of the Alexa rollout, allowing members to stream music from the service by voice.
Availability
Until launch, Amazon is offering its Echo devices at discounted prices for those who pre-order them, starting at $50 for the Echo Dot. Best Buy, The Source, Staples, Telus, Bell, Bed Bath & Beyond, and TSC: Today's Shopping Choice will also begin carrying the devices as of Dec. 5.