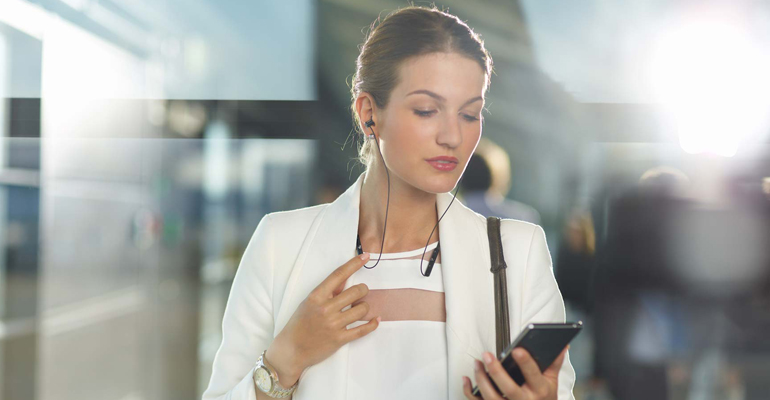 Headphone jacks are slowly disappearing from smartphones, steering consumers over to Bluetooth headphones for wireless playback. Except, the codecs aren't all created equal.
Bluetooth is a ubiquitous technology these days. It's used to connect devices together in a number of different ways. Your fitness tracker, wireless speaker, car dashboard — the list can go on. Headsets for hands-free calling brought the technology into mass consciousness, but music playback has been a tougher sell.
Apple received a lot of criticism for its "courage" in removing the headphone jack on the iPhone 7 and 7 Plus, and has stuck to that with this year's release of the iPhone 8 and 8 Plus, along with the iPhone X. Motorola has done the same with its Moto Z last year, and Moto Z2 Play this year. Google got rid of it in the new Pixel 2 and Pixel 2 XL. Samsung is rumoured to do the same with its upcoming flagship in early 2018.
There are adapters for using wired headphones in all these cases, but the implication to go wireless is fairly obvious. After all, it is easy to stream music wirelessly via Bluetooth, so it's not like the learning curve is steep.
The Bluetooth codecs
Consumer tech is not always a straight line of conformity, and it might surprise you to learn that Bluetooth is like that too. There are competing codecs using the technology without speaking the same language to each other. This is why Apple supports one, while Android manufacturers tend to go with another.
Bluetooth audio standards and development are under the purview of the Bluetooth Special Interest Group (SIG). https://www.bluetooth.com/ Manufacturers who want to use the technology must support Advanced Audio Distribution Profile (A2DP), which stipulates that the Subband Coding (SBC) standard be the default.
The universality is nice, except the problem is SBC is of a lower quality than more efficient codecs, like AAC and aptX.
Apple exclusively supports AAC on its iOS devices, though includes support for aptX on Macs. Qualcomm owns the aptX and aptX HD codecs, licensing them out to manufacturers offering them. Those that make Android phones and tablets don't touch AAC, all but exclusively using aptX.
Here's the rub: in order for you to get the most out of the codec in question, both the source device (i.e. phone, tablet, computer) and headphones must support it. If one doesn't, the connection reverts to SBC.
In other words, if you have an iPhone and you're using Bluetooth headphones that don't support AAC, you are not getting the best audio quality either device is capable of. The same is true in reverse — an Android device with a pair of AAC-only headphones will produce the same result.
Going both ways
Sony has entered the fray by introducing its own codec called LDAC, which Google embedded in Android 8.0 Oreo. Sony claims LDAC can transmit three times the bandwidth of SBC — a bitrate of 990kbps — to put it theoretically closer to CD quality.
Support on Android is fine, especially since Sony donated the codec without charging everyone a licensing fee, but each individual manufacturer offering a device with Oreo will have to choose to adopt it.
Moreover, LDAC-enabled headphones are not easy to find. Well, at least not outside of Sony's own lineup. Some of the company's latest models, including the excellent MDR-1000X over-ear headphones, have built-in support. Sony's Xperia phones and its Walkman also do too.
The jury's out on whether Sony's codec will gain enough traction to become a serious industry standard. Time will tell once Android 8.0 is more widely available and other headphone manufacturers adopt it as well.
Check the specs or labels
Going wireless can feel liberating from dangling cables, except maintaining audio quality should be a priority. If you are going to spend money on Bluetooth headphones, they should have the best compatibility possible.
While it's pretty clear where the phone or tablet stands, headphone manufacturers usually note which codec they support as well. Some will highlight it on their packaging, whereas others will list it somewhere on the box with other specs. There may be instances where the box says nothing about that, though online sources should provide the missing information.
This approach equally applies to speakers or other audio streaming products. If you care about audio fidelity, do the extra homework to make sure you know what you're streaming.