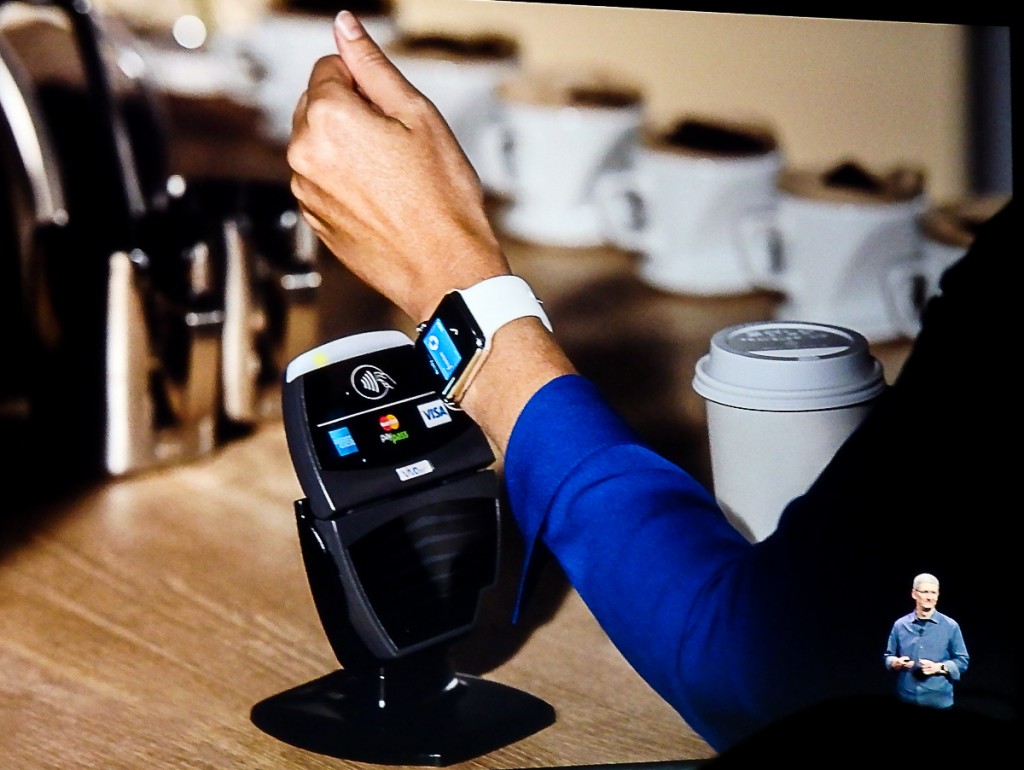 By Gadjo Cardenas Sevilla
Mobile payments solutions, or using smartphones and smartwatches to pay for goods and services, are an extension of various touch-to-pay debit and credit services that Canadians have been using for years.  The comfort level and the convenience are already established, now it is just a matter of sussing out which services make sense for customers.
Paying with cash is cumbersome and slow. It holds up lines, sometimes exact change isn't available and printed receipts are often lost or linger in our wallets for indeterminate amounts of time. Many Canadians already opt for debit payments via Interac for smaller transactions and rely on credit cards for larger expenses. Even the notion of having dozens of cards (credit, debit, loyalty, discount) is being challenged through the use of smartphones and apps that can replicate plastic and offer an even more secure verification.
Apple Pay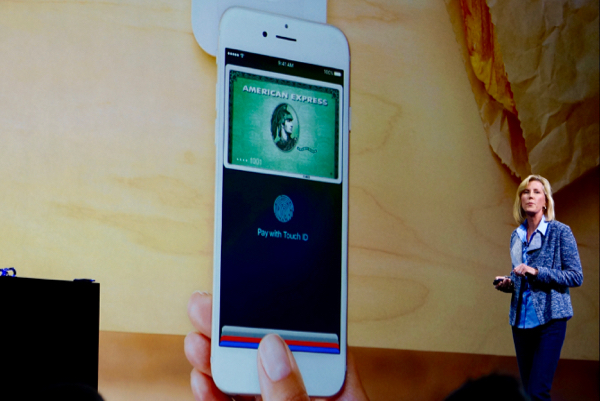 Apple Pay is supported in-stores at a number of retailers including Starbucks, McDonald's, Walmart, and the Apple Store. iPhones and Apple Watches can be used in most in-store contactless payment terminals, which will send encrypted data to the merchants and record the transaction in the user's app.
Apple says Visa, MasterCard and Interac are supported where offered by the banks. While competing for mobile payment solutions from Google and Samsung exist, Apple Pay is the dominant and more fleshed out ecosystem and the first to be available on a global basis.
Apple Pay also extends to purchasing physical goods within apps or purchasing items from the Apple Store, while American Express is currently live and that won¹t change, support for all of the rest of the banks above will also be going live sometime in June, with final timing to be confirmed.
"Apple Pay is an innovative, secure and convenient mobile payment method that will help further the growth and evolution of digital debit payments in Canada," said Mark O'Connell, President and CEO, Interac Association and Acxsys Corporation. "Interac, when paired with Apple Pay, will bring mobile payments into the 'everyday' and allow Canadians to experience enhanced simplicity and ease when paying with Interac." 
Apple Pay has is available in the following devices.
Android Pay

"Canadians are increasingly turning to mobile payments and by teaming up with Google we are giving Mastercard cardholders the ability to pay with their Android device," said Jason Davies, Vice President, Digital Payments, Mastercard. "Now Android users can add their Mastercard to Android Pay and use their phone to make simple, fast and secure purchases anywhere they can tap."
Canada's wide adoption of contactless payments and touch-to-pay technology makes it a natural fit for services like Android Pay, which launched earlier this year
.  The Android ecosystem has 2 Billion monthly active Android users worldwide. Users turn to their smartphones 150 times per day, so integrating payments makes a lot of sense.
Android Pay has rolled out into Canada with support from all the major banks in Canada. Not just payments but also loyalty cards, tickets and personal artifacts,"  says Spencer Spinell, Director of emerging platforms for Google.
Android Pay uses NFC (Near Field Communications) as well as a tokenized wallet app to ensure safe and encrypted transactions. Canadians running Android devices who have accounts with the above financial institutions can download the app and enroll their debit or credit cards. American Express and Tangerine are expected to work with Android Pay in the near future.
"Canadians love buying things on their smartphones. They want seamless shopping experiences. Mobile payments are seeing 120 percent growth year-over-year. 30 percent of smartphone users are in a hurry and 42% of Canadians believe the smartphone is more critical to their daily life than their wallet," Spinell said.
Android Pay works with credit or debit cards from participating card issuing banks on any NFC-enabled Android device running KitKat (4.4) or for in-store purchases. Customers can use devices that are not NFC-enabled to make Android Pay purchases in merchant mobile apps.
Samsung Pay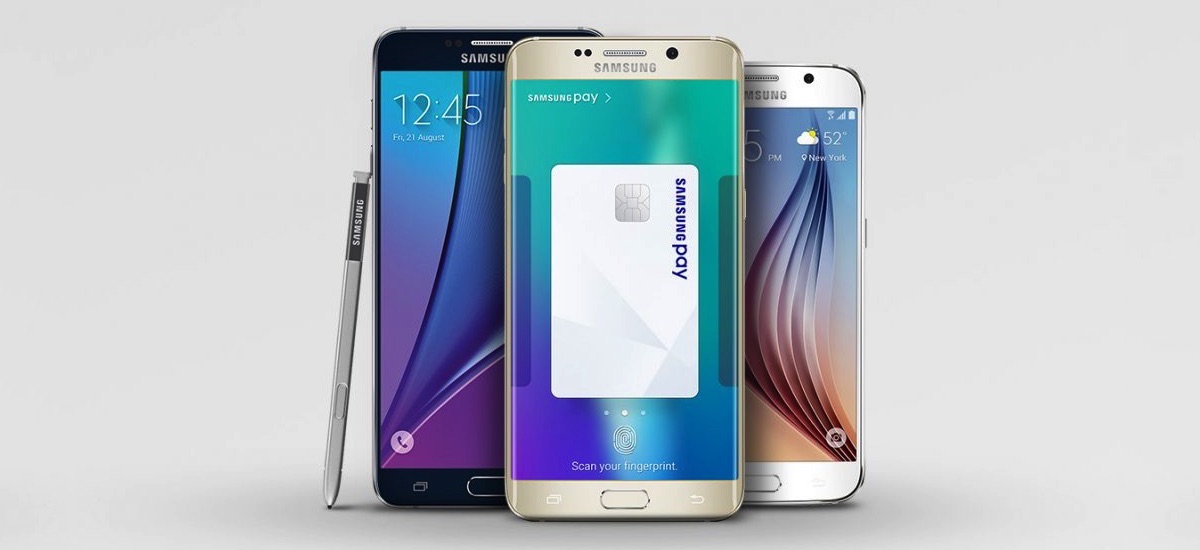 Samsung has also recently made its payments service more widely available in Canada.
"We actually first brought Samsung Pay to Canada in Nov of 2016 with CIBC," says Paul Brannen, COO and Executive Vice President for Samsung Canada, " where CIBC clients received early access to Samsung Pay. We have recently expanded Samsung Pay in Canada with Interac Debit, Scotiabank, American Express Canada, ATB Financial, Visa Canada and Mastercard and will be adding new partners soon. Our customers are very important to us and we wanted to ensure a seamless experience for Canadian consumers to take full advantage of Samsung Pay's innovative suite of features,"
Samsung Pay is currently compatible with the Galaxy Note8, Galaxy S8 and S8+; Galaxy S7 and S7 edge; Galaxy S6, S6 edge, and S6 edge+; Galaxy Note5 and Galaxy A5.
Samsung Pay uses leading-edge tokenization and authentication methods to secure your information. "Samsung Pay also uses biometrics as a security measure, enabling users to authenticate Samsung Pay via fingerprint or Secured PIN. In addition to the security measures implemented by Samsung Pay, Samsung's KNOX service constantly monitors suspicious activity within the device to protect from any malicious attacks," Brannen adds. Currently, Samsung Pay does not work for in-app purchases.
Now, considering that most Samsung device users can opt to use Android Pay as well, it will be interesting to see if brand loyalty or convenience will propel Samsung Pay adoption moving forward.
Fitbit Pay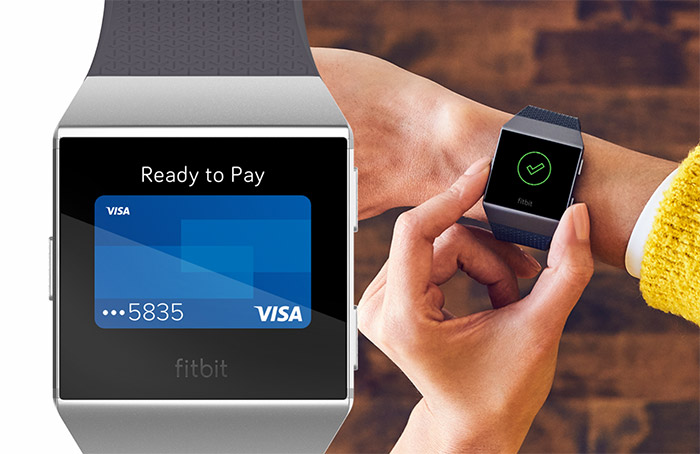 A latecomer to the mobile payments game is Fitbit Pay. Available exclusively on the new Fitbit Ionic smartwatch, Fitbit Pay allows users of the smartwatch to pay via a 4-number PIN and tap-to-pay.
The service is limited to one device right now and requires an installation of credit from a pre-paid debit card (RBC is slated to adopt it, followed by more Canadian banks), so it is quite limited right now.
Considering that Fitbit is the leading maker of fitness wearables and have a captive audience of users, rolling out Fitbit Pay in future Fitbit wearables and smartwatches will make it a popular service for active people or runners who want to travel without a smartphone or wallet yet be able to buy a latte or danish at the end of their run.
Beyond mobile payments into true digital wallets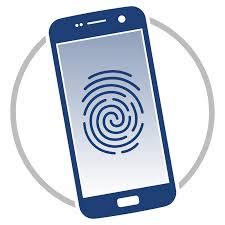 I see great promise for these mobile smartphone and smartwatch-payment options even beyond buying goods and services. This includes the ability to purchase and carry event and movie tickets, peer-to-peer payments, bill-sharing functionality and containing all our loyalty cards, membership cards and other documents that currently clutter up our wallets and purses is the endgame.
Now that we have the ability to use fingerprints and faces to verify identities securely (well, most of the time, at least), extending the mobile payments technologies to other services makes complete sense and should be coming fairly soon for most things Canadians use plastic cards for.