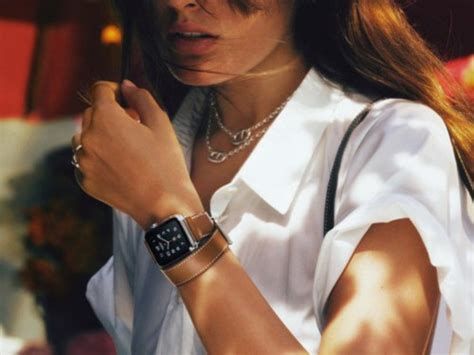 By Gadjo Cardenas Sevilla
Are technology gifts romantic? If they're thoughtful, useful and consider the user's lifestyle needs, they certainly are. Technology isn't just for techies, companies have a renewed interest in fashion and style so we have a lot of attractive gift ideas for ladies on Valentine's Day.
Apple Watch Series 1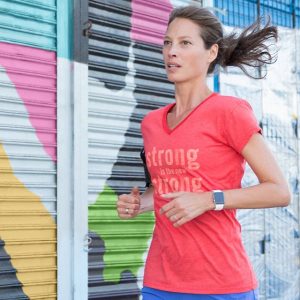 Watches have always been great gifts specially for Valentine's Day. There was once a great ad for a mechanical watch that said, "When you look at your watch, whose face do you see?"
With the Apple Watch Series 1, your Valentine will love the ability to track health and fitness, have guided workouts and even take time off to breathe and relax.
The Apple Watch Series 1 can take calls from the iPhone when the iPhone is in a bag or in their pocket, it automatically unlocks their Mac, it can be used for mobile payments as well as for triaging messages and emails.
As a fashion piece, there's a variety of colours, finishes and seemingly endless Watch bands to choose from. You can even tweak the watch face to something more personal. Apple Watch Series 1 is the most affordable option and a great choice if you don't need a GPS, water resistance or a 4G-LTE connection.
Amazon Echo Dot
This diminutive smart speaker is super useful and uses voice to play music or radio, can be used to control smart lights and has thousands of skills for interacting with apps and services.
Some of the great functions of the Echo Dot are that you can connect it to a louder speaker to stream your favourite music from Spotify or Amazon Prime Music, it also makes phone calls (or works like an intercom system to other Amazon Echo devices nearby). Being an Amazon product, it also manages buying items on Amazon.ca, enable voice purchasing and you can items on Amazon Prime bought and delivered within days.
Tile Sport and Style trackers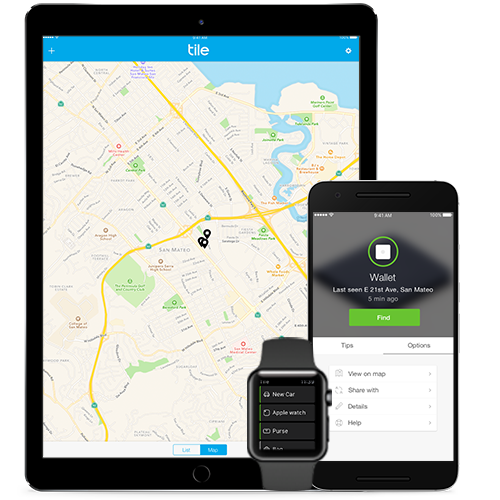 Let's face it, we all lose or misplace our keys, wallets, phones and other personal devices. One product that solves this, or at least makes it possible to increase the chance of finding these devices is Tile.

Tile Sport and Style trackers are slim Bluetooth trackers that work with your mobile device. Connect a Tile to your smartphone and you will be able to set off an alarm from the phone app to find the device. Misplace your phone? Simply press the button on the Tile device and it will make your phone ring.
These smart trackers also tap into a network of millions of global users, this means other Tile app users can make a secure note if your lost Tile has been noted nearby. This makes it possible to track your valuables.
Microsoft Surface Laptop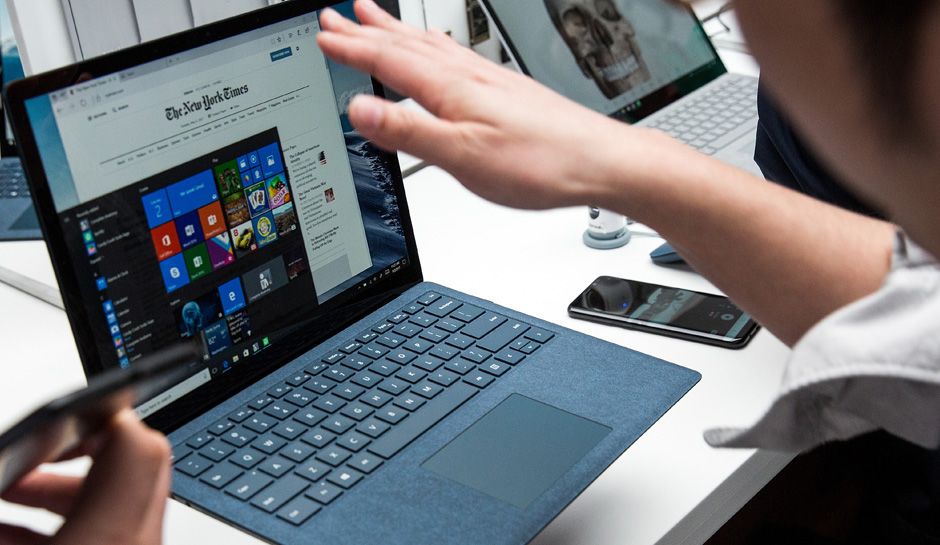 While a laptop is a high-ticket item and likely one that most people like to choose on their own, it's hard to overlook what the Microsoft Surface Laptop brings.
This is an Ultrabook class device, which means it is 2.76 pounds but features a stunning 2256 x 1504 resolution and has 3.2 million pixels. Surface Laptop also features the luxurious Alcantara leather covered keyboard, which means it feels warm and soft, unlike most cold aluminum laptops out there.
Available in a range of tasteful colours, Surface Laptop is stylish and sleek but is also worth its weight in terms of power and performance.
It is designed to run Windows 10 Pro even if it ships with the more secure and dialed down Windows 10 S designed with schools in mind. The best thing about the Microsoft Surface Laptop is that it comes with a warranty from Microsoft itself and all the Microsoft Retail Stores can offer support as well as service, which I've found to be the best in the business in terms of looking after customer's needs.
These are some thoughtful tech gift ideas for her this coming Valentine's Day.
Related:
Stylish Tech for Women and Men on Valentine's Day