Making your home smart doesn't have to be done all in one shot. You can approach it in many different ways. You can get a base automation control system, like Control4 or Savant, and main gear like lighting and security; or simply buy gear and gadgets that work on the same platform, like Apple HomeKit, whenever your budget allows, expanding your smart home little by little.
For those looking to outfit a home with smart tech, this series takes a look at some interesting options to consider for each room. In Part 1 here, we'll take a look at smart gadgets for the kitchen.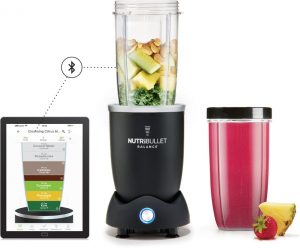 NutriBullet Balance
With this blender, making smoothies becomes part of your smart home set-up. Use the companion app to find recipes with the ingredients you have on hand, or that fit your dietary restrictions, measure each item as you pour it inside, and get a running calorie count. US$179, it will be available in Q2 2018.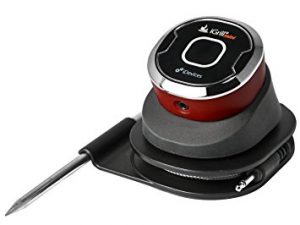 iDevices iGrill
Set the meat on the stove, or on the BBQ outside, and this device will monitor food temperature and send data to the partner app so you can ensure your meats and poultry and cooking perfectly, every time. $30
GE Cafe Black Slate Gas Range
Yes, it's a connected stove. Integrated Wi-Fi allows you to preheat the oven, set a timer, and

receive status alerts on your cooking, both to and from your smartphone. Finished in deep charcoal, it has a six-burner, edge-to-edge cooktop, and features a heating element behind the fan that offers great heat distribution, and consistent, evenly-baked meals. About $2,700
Instant Pot Smart Bluetooth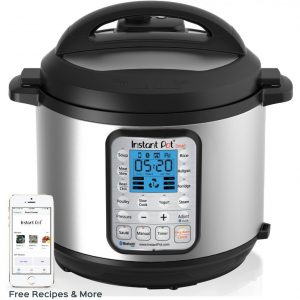 This Canadian invention is a multi-cooking device that can function as a pressure cooker, slow cooker, rice cooker, steamer, and sauté device; and make everything from whole chickens to yogurt and cheesecake. The Smart Bluetooth version works with a free iOS and Android app so you can program and monitor cooking times from your smartphone, and browse through and save favourite recipes. About $130
[Anova Precision Cooker
Sous vide cooking is all the rage right now, and this device help you replicate the popular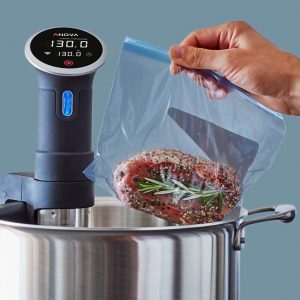 cooking technique used by professional chefs at home. With Wi-Fi connectivity, you can add it to your network of smart devices in the home. Use the app to remotely start, stop, monitor, or adjust the cook from anywhere. About $200
Related: