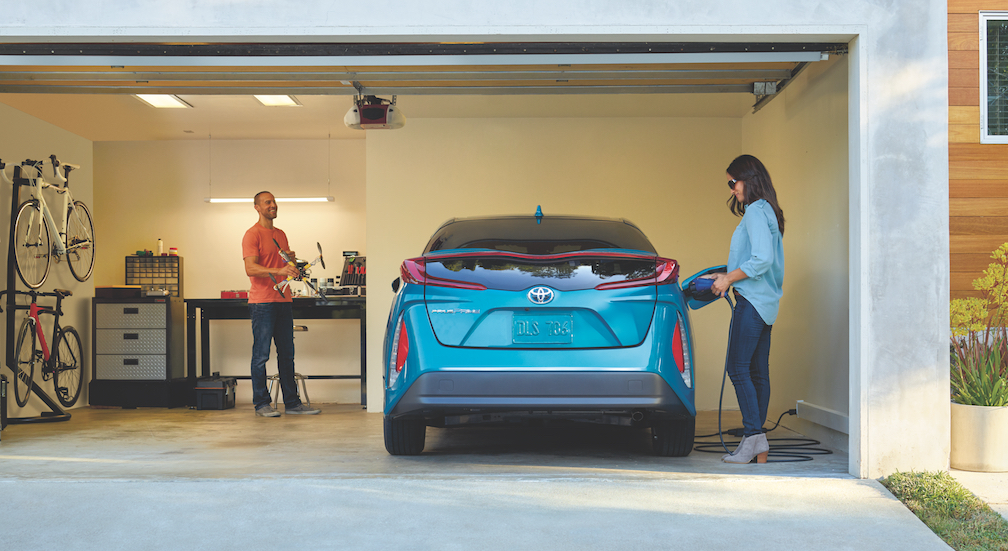 By Gadjo Cardenas Sevilla
Plug-in Hybrid Electric Vehicles or PHEVs are hybrid electric vehicles that require plugging into a charger to charge their batteries but which also have a gasoline engine that takes over powering the car once the battery is depleted. Considered a viable transitional option for traditional petrol drivers dipping their feet into the EV future, Plug-In Electric Vehicles offer the benefits of EVs but the reassurance of a traditional gas engine.
Things to think about when buying a PHEV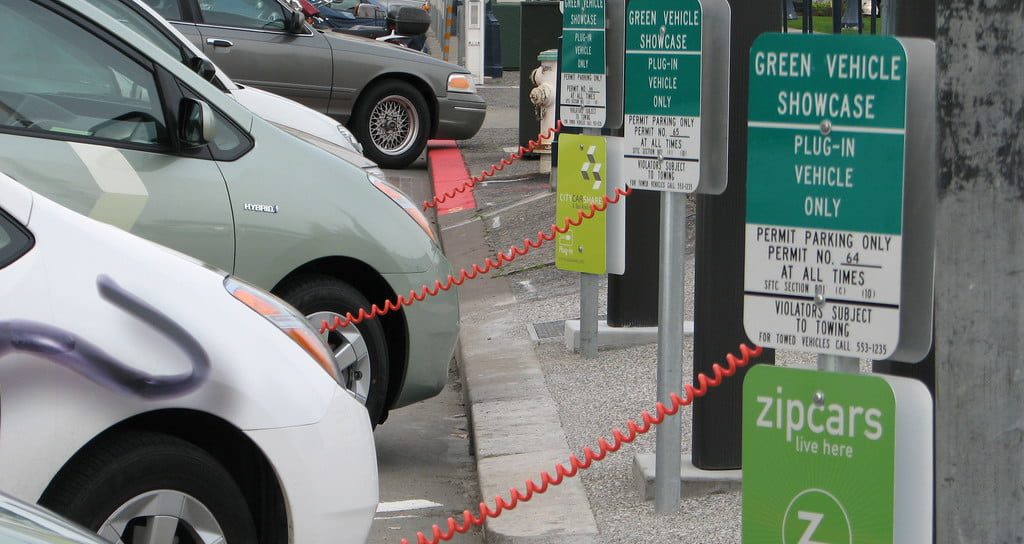 Plug-in Hybrid Electric Vehicles don't have to be charged as regularly as  all-electric EVs because they do have a gas tank and  don't just rely on electricity to get by. That said, you do need to consider where and how you will charge the vehicle's battery.
There are a number of free and paid EV chargers in the city, but while they are there, they aren't always available.
Of course, one can opt to charge their vehicle overnight in their home or while parked at the office, but for apartment or condo dwellers, this isn't always a viable option. This makes knowing your charger network a crucial part of the puzzle.
This is easier said than done. When I took a look at available charging stations, many of them were around 1 to 2 kilometers away from my home in downtown Toronto.
Upon closer inspection it became evident that while there were charging stations, few of them were working. At the Toronto Brickworks, which was one of the places to first have EV parking spots with chargers, only one out of four chargers was working.
This is less of an issue for drivers charging at home or at their office, but a consideration for anyone who does not have access to a steady way to charge their PHEV.
Top Plug-In Hybrids available now in Canada include the following.
Toyota Prius Prime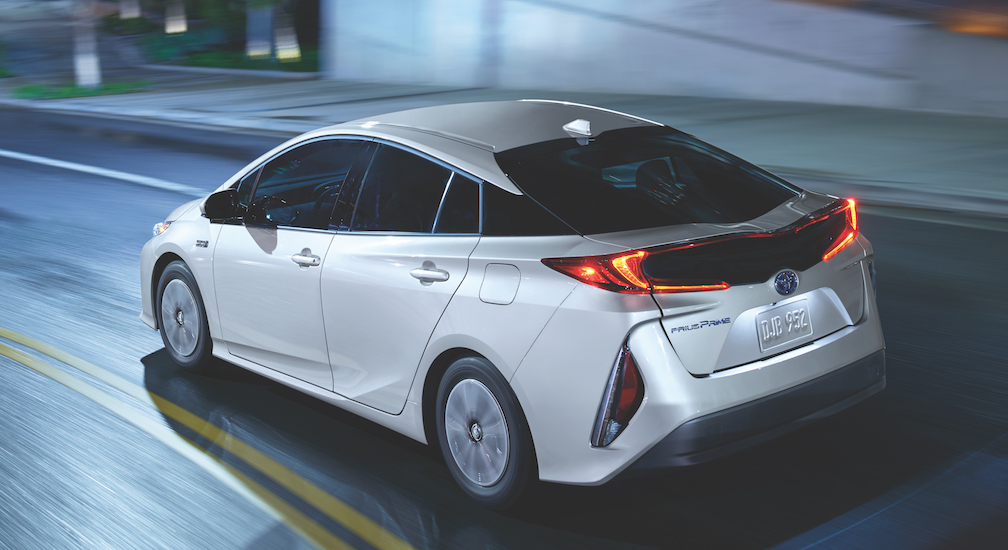 The innovator in hybrids now has various options to consider. Prius Prime is the latest and most advanced model. The battery in a plug-in hybrid like the Toyota Prius Prime can store much more energy than the battery in a conventional hybrid. This additional energy capacity means that charging the battery fully requires plugging the vehicle into a household outlet or quick-charging station.
With a fully charged battery, the Prius Prime operates like an electric vehicle powered solely by stored electricity. When the battery charge runs low, the vehicle operates like a regular, using a combination of gasoline and self-generated electricity, until the battery is recharged again at a power outlet.
Prius Prime has a range of over 1,035 kilometers.The electric motor can be charged in five hours and 30 mins on a standard household outlet, and just over two hours on a high-output, 240-volt charging station. Prius Prime promised up to 40 kilometers of travel on EV power alone.
Hyundai IONIQ PHEV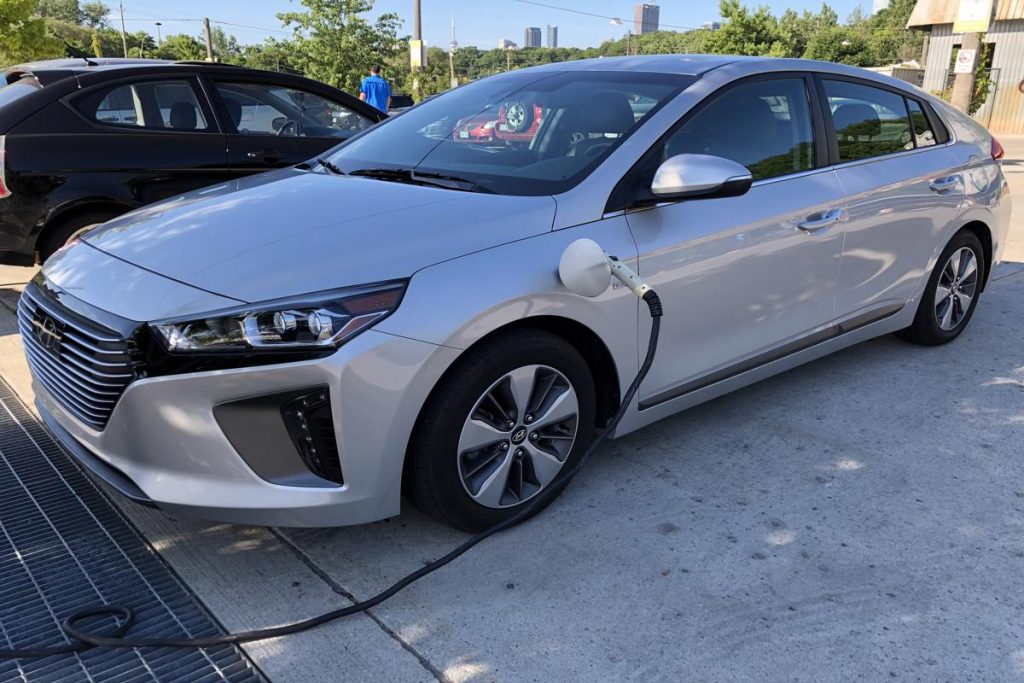 Hyundai has become the most versatile carmaker offering EVs models of various types. The IONIQ offers mid-sized sedan styling, a roomy 5-seater plus hatchback configuration as well as the ability to manage over 1035 Kilometers on a full tank of gas as well as a plug-in EV motor.
The IONIQ plug-in EV is quiet, has power and responsiveness when you need it and effortlessly guides you to drive efficiently in Eco mode with the option for Power mode when you need to overtake as well as Charging mode each time you brake or are cruising without stepping on the accelerator.
Driving from Mississauga to downtown Toronto in moderate traffic saw battery drop from 100 per cent to around 30 per cent. It took two and a half hours to top up the battery at a public charging station. It should take roughly 4 to 5 hours to top it up completely or around 24 hours if you plug it in at home.  The EV range is rated at 180 kilometers.
The Hyundai IONIQ is probably the first PHEV that will appeal to people transitioning from gas-powered vehicles but who can't fully commit to an all electric solution.
Chevy Volt EV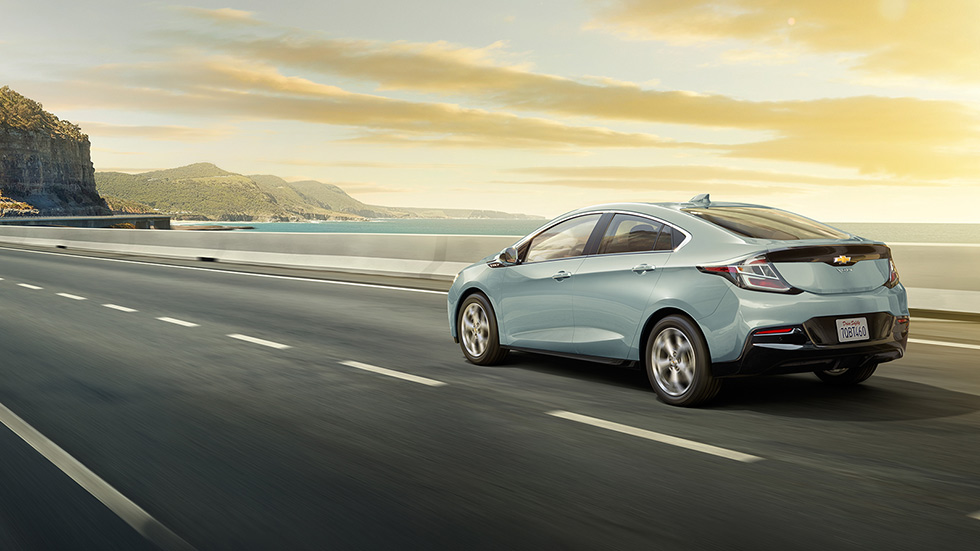 There's a lot to like about Chevy's Volt EV. With its 1.5L direct injected high-efficiency engine, Volt is the electric vehicle with a backup plan. It runs on an electric charge and generates additional energy through a gas-powered generator when the battery runs low.
Sleek but not in a distracting way, this well-equipped and technology packed vehicle (comes with 4G-LTE) has up to an 85 kilometre battery range and is backed up by a 1.5 litre gas-powered engine.
The biggest change to the Chevy Volt line released in 2011, the updated Volt has a longer range on its batteries, now uses regular gasoline instead of premium on its back-up engine, and brings new styling and technology including Apple CarPlay integration.
There are also various safety and assistive driving technologies and improved performance, plus more seamless shifting between gas engine and EV modes. The latest Chevy Volt EV has an 83 kilometer EV range before the gas engine kicks in.
Ford Fusion Energi SE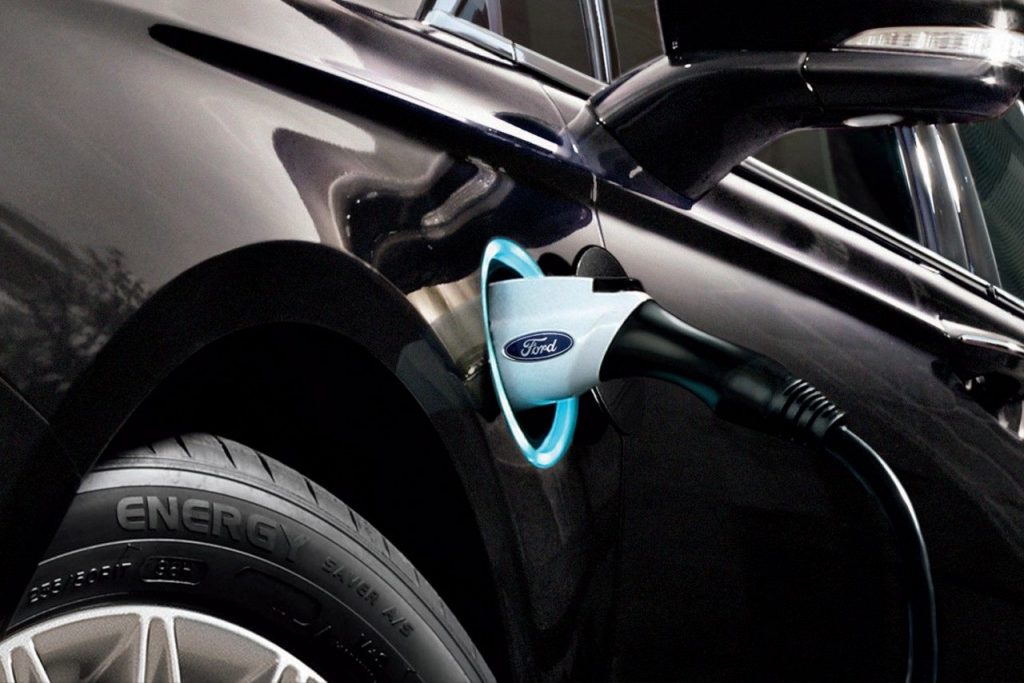 No slouch in the PHEV department, the Ford Fusion  Energi SE melds the advantages of space, luxury and performance expected from a mid-sized sedan, with the economy and technology of a plug-in hybrid.
The Fusion Energi plug-in hybrid uses a similar propulsion system to the Hybrid variant, but its battery pack can also charge from an external power source, such as a standard electrical outlet or an electric vehicle charging station. This gives it additional versatility for when these solutions are available. The trade off is a shorter range than competing hybrids with 33 kilometer range.