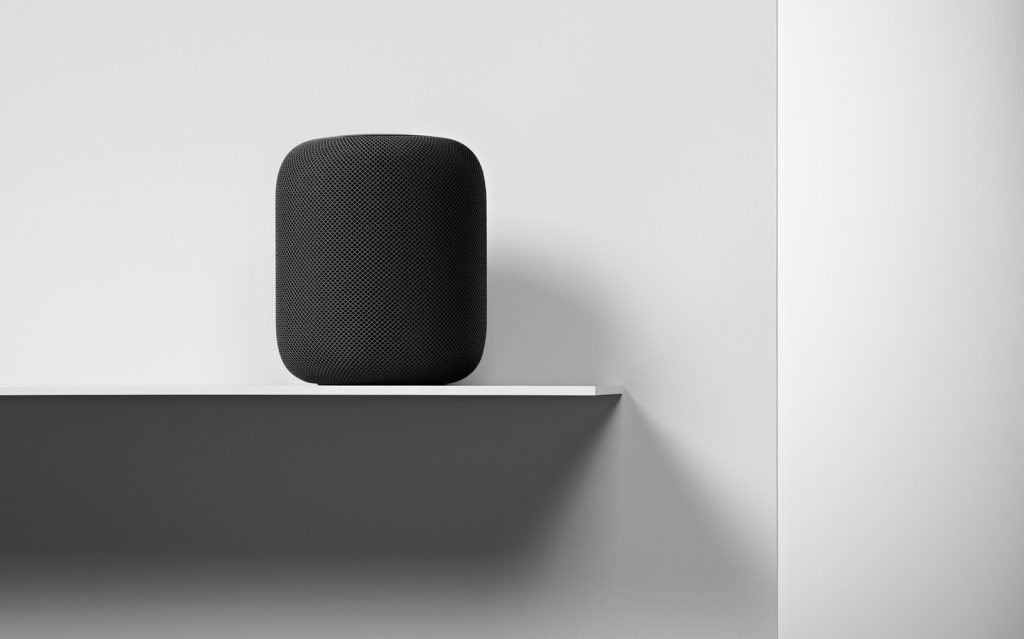 By Gadjo Cardenas Sevilla
The next wave of smart speakers comes with companies aiming for the Hi-Fi segment of the market.
Not only are we seeing speakers that are connected and can control smart homes, query the Internet, set alarms and appointments, as well as access a wide array of music streaming services; they also sound great. Here are the latest models in Canada.
Google's Beefy Home Max
Google's Home Max is an imposing and impressive speaker. It has all the now familiar Google design which is elegant and understated with a white plastic case and light grey mesh fabric.
While big and beefy at 11 pounds, this speaker is also plenty smart with a quad-core ARM processor. Google Home Max uses machine learning to determine the best way to automatically measure sound based on its placement. Other speakers already do this, but you need to spend time to tweak and sometimes use a smartphone's microphones to determine proper placement.
The Google Home Max also works great for more defined, less bass heavy music. Place a smooth jazz playlist or bust out some Miles Davis and close your eyes, the music you'll hear is full, defined and alive.
The massive size may not be ideal for everyone, but the Google Home Max is a spot on option for filling up a large room or office. Even better, two Home Max speakers can be joined to make a formidable stereo pair that can flood the space with deep reverberating sound.
HomePod for your iOS Home
Apple has released its HomePod, a crowning achievement in terms of miniaturizing a smart speaker. The HomePod has Siri and some smart home functionality, but right now it is conduit for Apple Music, a montlhy paid subscription service from Apple.
Tiny yet powerful, the HomePod is also locked in to the Apple ecosystem, which is ideal for owners of iPhones, iPads and Macs but makes zero sense for  anyone else, until Apple opens it up to competing services.
What HomePod offers is an innovative 360` speaker with seven tweeters and one subwoofer, a microphone array all managed by an Apple A8 processor that reconfigures the best audio output on the fly. The innovation here is enabling powerful bass in such a small enclosure as well as staying true to music as it was recorded.
The HomePod's audio quality is exceptional, specially for a speaker in this size and height. A lot of attention has been given to how music is reproduced for maximum effect. HomePod crunches music data and processes the best output it can compute.
Sadly, HomePod is limited to use within Apple-centric homes, devices and services. There's no way to plug-in an old iPod or CD player and certainly no way to enjoy it using an Android or Windows device.
Sonos corners the living room
Sonos is the company to watch in this space.
Not only is Sonos a bona fide speaker company, they are open standard and are eager to work with all smart assistant and music platforms. The Sonos One speaker may have been their first smart speaker and it is a remarkable product which can give the HomePod a run for its money.
An even more remarkable Sonos speaker is the Sonos Beam, a smart speaker that's a triple threat because it is a smart speaker in a soundbar form factor. If your TV has no soundbar or speaker, then the Sonos Beam fits in perfectly, but it adds so much more.
Sonos Beam is more affordable than other Sonos products, it has Amazon Alexa built-in and can be used to control a TV by voice (even to turn it on or off). Sonos Beam is also AirPlay 2 compatible, so it will work with iOS devices and Macs as well.
Wrap-up
Smart speakers are no longer competing simply on price or technology.
It is now about value and expansion. Sonos has an advantage because it is diametrically opposed to the competition.
Sonos is open to Alexa, to Google Home, to Apple Siri and it can play nicely with each of these platforms while still making itself useful as the standard for wireless Hi-Fi speakers.
Will consumers choose a speaker because of the assistant and what it can do? The convenience and audio quality, or the range of functionality that it can offer for the money? These are very subjective criteria and subject to personal taste.
The good news is that there are now exceptional sounding smart speakers that can go toe to toe with even more premium Hi-Fi speakers at a fraction of the price.