Canada is quickly becoming a tech epicenter, with plenty of innovative start-ups based north of the border, and taking on key categories. Among them are well-known firms like BlackBerry and ecobee. But there are other companies making their mark with some impressive new tech innovations in a variety of categories.
Mysa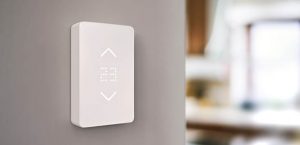 Developed in St. John's, NL, Mysa takes a new spin on the smart thermostat: it's designed exclusively for high-voltage homes that use electric baseboard or fan-forced heaters. It works with an Android or iOS app, and even integrates with Alexa for voice control. Once it has been set up, homeowners can check and set the temperature remotely. The thermostat has intelligent features as well, so that it can determine when the house is empty, for example, and lower the temperature to help you save on energy and electricity bills. The app can be used to set schedules, and control the temperature in rooms individually, or all throughout the home. It sells for $125 for one, and you can get additional ones for reduced pricing.
Mercku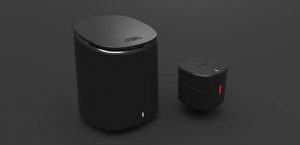 Based in one of Canada's tech hubs, Waterloo, ON, Mercku recently launched its M2 Hive and M2 router, which aims to help improve Wi-Fi signals in the home. It uses patented technology to help improve transmission and eliminate lag or dead spots. Each one can support up to 60 devices, and is plug-and-play, able to cover a home as large as 3,000 square feet. Or, expand it via mesh and hive configurations using small nodes to cover a larger area, like an office. The package comes with the M2 and four Bee nodes, able to cover a 5,000 square-foot space. Control everything in the M2 Wi-Fi app. It's selling right now for US$99 to early Indiegogo backers, and will start at US$249 once it's officially available and shipping some time in July.
Fluance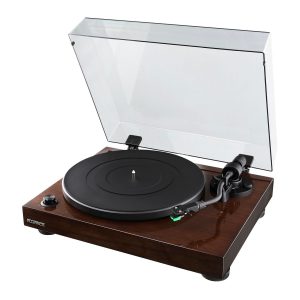 This Niagara Falls, ON-based company develops audio products for the home, including its flagship subwoofer, the DB12, which can produce ultra-low bass frequencies, whether you're listening to music or watching movies. Finished with a solid MDF wood cabinet, it can be used in pairs with a 5.2- or 7.2-channel system to create a full home theatre experience. It sells for about $380. One of the company's latest products is the RT81 High Fidelity Vinyl Turntable Record Player ($318), which comes in an attractive walnut finish, and incorporates isolation feet, an aluminum platter, rubber slip mat, and AT95E Audio Technica cartridge.
Lightspeed
Providing point-of-sale (POS) and software systems for retailers and restaurants, you might be surprised to learn that Lightspeed is Canadian. Based on Montreal, QC, the company's cloud-based POS software comes in a variety of flavours and customized options to suit different retail needs, including iPad-based retail POS systems. Today, Lightspeed says it serves 50,000 customers in more than 100 countries, and has processed more than $15 billion in annual transactions.
Top Hat
Serving the education market, Top Hat, based in Toronto, ON, offers innovative ways for professors and teachers to manage student assignments, testing, and classroom interaction. The goal, in part, is to reduce the amount of time teachers spend on mundane tasks, and allow for better collaboration with students, and more fun and effective teaching. Students use mobile devices to access interactive textbooks, take securely administered exams and quizzes, and get real-time feedback that can help them get more out of their education.
Bluewave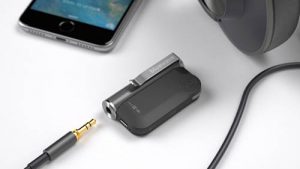 This Montreal, QC-based start-up developed a neat little device called the Get, which serves as a hi-fi amplifier for mobile devices. Connect it to a pair of headphones via the 3.5mm jack, then pair your smartphone via Bluetooth. You'll get improved sound thanks to the 24-bit Hi-Fi AptX-HD compatible software. Controls are included for volume, play/pause, and shuffle; and there's a built-in mic so you can use it to answer calls as well. It sells for about $124.