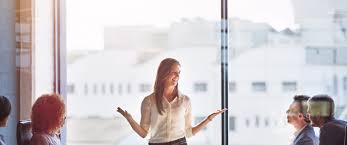 By minimizing the time spent gathering and encoding accounting documentation, bookkeepers and accountants can offer clients analysis and quality guidance faster.
There's a cloud revolution happening in smart bookkeeping and accounting practices.
Bookkeepers and accountants are going paperless, so they can offer clients real-time business performance benchmarks.
Jennifer Bauldic, who owns Toronto-based accounting solutions firm Jetstream Administration Inc. explains what has triggered this tidal shift.
"Bookkeeping has traditionally been a historical activity where reporting is provided for last month, last quarter or last year. With the availability of a cloud solution based on Fujitsu's ScanSnap Cloud, Hubdoc and QuickBooks Online, we're able to provide real-time information for today and tomorrow," Bauldic points out.
Fujitsu's ScanSnap scanners, along with ScanSnap Cloud and Hubdoc, allow paper documents to be effortlessly routed into QuickBooks Online for key data extraction, quick report generation and analysis.
"Access to real-time information is one of the benefits of Hubdoc's integration with ScanSnap Cloud," adds Steve Oblin, senior marketing manager for Fujitsu Canada. ScanSnap puts paper documents into the cloud at the touch of a button, and from there, Hubdoc quickly and accurately extracts the data and releases it to QuickBooks Online."
"Working with partners like Fujitsu and Hubdoc, we're simplifying how businesses keep track of their finances and enabling them to remain securely connected to their business from anywhere at any time," said Chris Fudge, accountant business leader for Intuit Canada.
"What this means for our customers is that they know where they are today, and how they measure up to tomorrow's goals and benchmarks," says Bauldic.
This is valuable for any business, but more so for small businesses and entrepreneurial startups which often operate on very tight budgets. In addition to increasing efficiency, this system also allows bookkeepers to spend more of their time analyzing data and discussing the results with the business owner.
"As an entrepreneur, I know what it's like to start a new business. I know how important it is to keep a handle on your expenses," Bauldic states. "It is too easy to let the paper receipts pile up and have the expenses go unaccounted for. This can lead to a cash flow crisis."
Companies like Jetstream use technology so that their customers can keep focus and not overspend on their budgets. "And you can see, in real time, where your expenses are compared to where you expected them to be," adds Bauldic. Jetstream can provide better insight and better analysis faster.
"What's happened is that in the bookkeeping world, data entry is now dead," Bauldic explains. "We have put the brains back in bookkeeping by leveraging cloud technology.
Now we're actually sharing knowledge with clients, not just creating reports".