Valentine's Day is the day to celebrate your love for one another. But flowers, chocolates, jewelry, socks, and ties are so passe. (OK, maybe the chocolates are still welcome.) Instead, consider getting something a bit more personal, and a lot more high-tech, for your significant other.
Here are some fun high-tech gift ideas as you search for the perfect way to say "I love you."
Atari Pong Coffee Table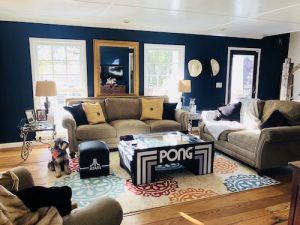 Developed by Markham, ON-based UNIS Technology, one of these Atari-themed pieces of furniture, which include a coffee table, arcade table, cocktail table, and ottoman, would be the perfect gift for the person who's an avid gamer, and will appreciate the nostalgia. The Coffee Table would make a nice addition to a basement, games room, or "man cave." Or particularly quirky couples could place it smack-dab in the middle of the living room. Pull out the sides to reveal the control panels, and have fun playing the classic game from the '70s. Then close up the sides when you just want to use it as a standard coffee table. An added advantage: it has six USB charging ports so everyone can recharge their phones as they play. It's US$2,999.
Ventev Mobile Wireless Chargepad Duo
What better way to express your love than to say "honey, we don't have to fight over the smartphone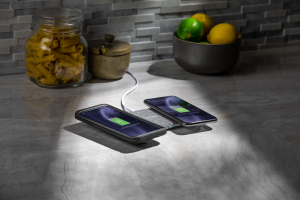 charging cable in the living room anymore." Instead, plug this wireless charger into the wall socket, and it can recharge two smartphones at the same time, via 20 watts of power, or 10 watts each. With a soft gray cloth cover, it will fit nicely into the room's décor, so your partner won't consider it an eyesore on the side table. US$60
Gillette 3D Printed Customized Razor
Design and personalize a razor for your loved one using Gillette's razor maker system. Select the colour and pattern of the handle, select the shaving technology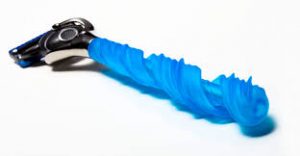 (five or three blades) and grip options, and add-ons like extra blades. You can even add personalized text. Pricing ranges from US$19 up to US$45, and delivery takes a few weeks. There's only delivery within the U.S. for now, but it might just be worth the runaround to find a way to get one out to Canada.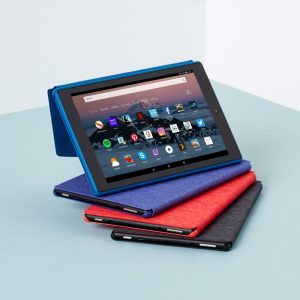 Amazon Fire HD TV Tablet
Outfit him or her with a brand-spanking new tablet like the Fire HD TV, which has a large 10.1" HD screen, stereo speakers, and 32GB or 64GB of storage for keeping important files, photos, videos, and more. Grab a microSD card as well to add up to 256GB more space. Lasting up to 10 hours per charge, it will be the perfect companion for catching up with a good e-book while sitting by the pool, or checking out downloaded series from a streaming service like Amazon Prime Video while flying out for a business meeting. Starts at $200.
Dyson Airwrap Styler Styling Tool
Whether it's a woman with luscious locks, or a man with a flowing mane of hair he dutifully fashions each morning, this styling tool can help your love create curls and waves, and blow dry hair without the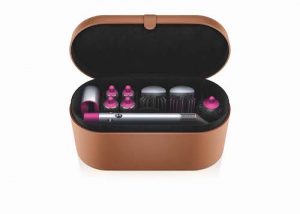 use of extreme heat. There are two versions of the kit: one that is suitable for adding body to fine hair, and one for frizz-prone hair; as well as an all-in-one package that can be used for both kinds of hair. The individual kits are $600 each, and the complete set is $650.
Bang & Olufsen Beoplay E8 2.0 True Wireless Earbuds
Ultra-fashionable, these sexy true wireless earphones completely cut the cord, so she (or he) can listen without any cables dangling and getting in the way. Use the companion app to tune the sound to your liking, as well. The earphones can run for an impressive 16 hours per charge when using the premium leather USB-C charging case. Grab them in a number of colour options, including black, indigo blue, natural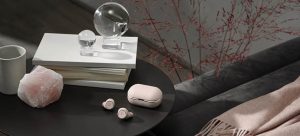 , and limestone. Each pair comes with the charging case and five ear tips to ensure a perfect fit, plus the necessary charging cable, for $475. For Mother's or Father's Day, grab the cowhide leather Wireless Charging Pad to go with it, which will be available in April for $200.
Google Home Mini Smart Speaker
Help make life easier for the special someone on your list by getting him or her a personal assistant that can help with daily tasks. This mini smart speaker can play music to get their day started, or background tunes as they do chores; report on the daily news headlines, weather, and traffic as they prepare for the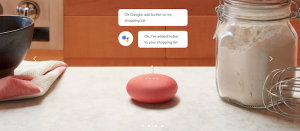 work day; read calendar appointments; or answer everyday queries, like how many ounces is 200 grams for recipe conversions, or how to get a red wine stain out of a cotton shirt. $79, and you can get one in coral, aqua, light gray, or charcoal to match the room it will be in.
More Fun With Valentine's Day
Tech can help you plan for Valentine's Day as well. If you're single and spending time with your girlfriends, ask your Google Assistant or Amazon Alexa to find the nearest nail salon to plan a pampering girl's night out, or to play a romantic comedy on Netflix to enjoy for a quiet night in. There are special Alexa skills as well for those who are celebrating V-Day solo. Ask Alexa to be your Valentine and how much she loves you, and she'll shower you with compliments.
If you've left things to the last minute, ask Google or Alexa to find the nearest florist, or to remind you to make reservations to that hot new local restaurant once you get to the office. Planning to cook for your love? Ask either smart assistant to find you great recipes for everything from lamb chops, to a decadent mushroom risotto; then get a romantic playlist going as soon as your loved one walks in the door. With Alexa, you can even ask her to play the best love songs. Or program a Routine to impress your date: say "Alexa, set the mood," for example, and have the lights automatically dim, the heat turned up, and a pre-selected romantic playlist queued up.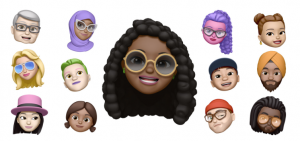 Since Valentine's Day falls on a Thursday this year, you and your love might not get to see one another until the evening. But you can let the person know you're thinking of them by sending super-cute selfies, or by using fun Memojis with an iPhone. Record a loving message with your likeness, or the animal or character Memoji of your choice, saying "I love you" or simply "thinking of you."
Happy Valentine's Day!