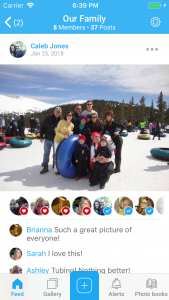 Today's smartphones are basically cameras that also have phone and messaging features. They include stellar built-in cameras and features that help you take professional-looking portraits, add fun filters, and take photos with gorgeous effects.
That said, there are still tons of third-party apps worth downloading to further enhance the photography experience on both older phones, as well as the newest slate of devices.
Here are 4 particularly interesting ones.
Cluster
Rather than send image after image to friends and family back home from your vacation, or your child's Christmas concert, or post them all on social media, use this app to set up a private folder for sharing. Sign up for an account, upload photos and videos from the event, and invite others to view them. For large events, like weddings or reunions, you can allow others to add their own pictures as well, creating one large album that everyone can browse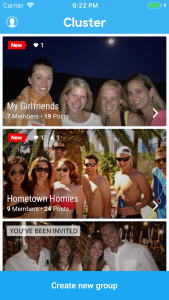 through. Members can download pics they particularly like, save them to their own devices, or post to social media. The app is available for both Android and iOS devices, and you can access the private folders on a computer using a standard Web browser as well.
Enlight Pixaloop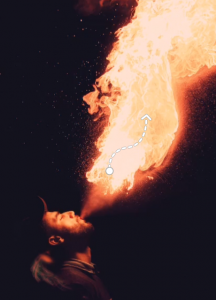 With this app, you can add life to static images by animating parts of a photo, including things like water, clouds, fire, and more. Select the image and highlight the area of the photo you want to animate. Set anchors and freeze specific areas until you the animation looks realistic, like the ocean moving against rocks, or your hair blowing in the wind while the rest of you remains still. You can set the speed of the animation, making it more or less dramatic, and put it on a loop. Save the tile, then post it to social media, or share with friends and family. It's available for iOS devices.
Emoji Me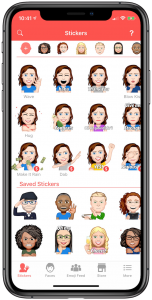 Make your likeness into an animated cartoon figure that you can send in instant messages to display special motions, emotions, or fun commentary, like waving, laughing, birthday wishes, and more. Upload your selfie, then use your face as a model to re-create an animated version of yourself. You can select everything from your skin colour, to your face shape, hair style, eye shape, and even facial details like smile lines, forehead lines, rosy cheeks, or even wrinkles, to get the digital avatar to look as much like you as possible. It's available for iOS.
Stop Motion Studio
Kids and budding filmmakers can make fun movies using still images of toys, dolls, and action figures using this fun and easy-to-use app. Stand your smartphone or tablet upright (it's wise to use a kickstand of some kind to make sure it remains steady and in the same position and at the same angle), position the items you want to use, then snap photos, one by one, as you move the pieces an inch or so at a time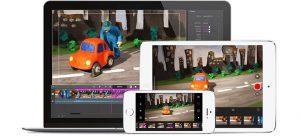 to create the frames. Add text intros and other info, and even create voiceover to add to the stop-motion film once it's done, narrating everything that's happening, creating dialogue, or adding dramatic music or compelling sound effects. You can set the speed by adjusting how many frames are viewed per second, and save the file once it's done for sharing, or uploading to a site like YouTube. It's available for iOS and Android for $4.99.
Related:  Photography