Think of all of the wonderful smart home devices you have in your home, or plan to get this year. How much do you rely on them throughout your daily life? Now imagine not being able to connect any of them to the Internet.
Wi-Fi routers don't represent the most glamorous category of tech, yet they are crucial to almost every high-tech device in the home. They are often an afterthought for upgrading as part of a smart home set-up. But without a fast and reliable router, smart tech gear could be rendered essentially useless, or certainly couldn't live up to its potential.
In The Customer and Product Experience (CPX) 360 Survey, conducted by iQor in late 2017, the global managed services provider found that consumers depend more on their Wi-Fi routers today than even their smartphones. The majority of U.S. adults named the router the top technology they couldn't live without for even a day. And with the number of smart devices in homes set to grow exponentially over the next few years, it's important to make sure that your router – the hub of any smart home – is ready to accommodate them.
So it's no surprise that many of the top networking products manufacturers, as well as smaller firms and start-ups, are presenting impressive new Wi-Fi router options for 2019. Many of them employ the latest Wi-Fi standard, Wi-Fi 6 (also known as 802.11ax), which has the potential to offer more than four times the current speeds: up to 1.1 Gbps for the 2.4GHz band and 4.8Gbps on the 5GHz. But there are other interesting options, too, such as mesh networking devices that can accommodate larger spaces or solve the issue of getting reliable Wi-Fi in hard-to-reach spaces due to obstructions like walls. There are even new opportunities to use the 5G network for connectivity in the home instead.
Netgear Orbi Voice WiFi System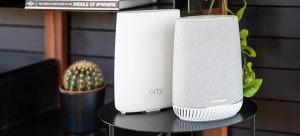 This mesh-based system combines with the Orbi Voice Smart Speaker to offer Alexa voice control, plus Harman Kardon audio. Homeowners will get Wi-Fi coverage for a home up to 4,500 square feet in size, with speeds of up to 3Gbps. Software updates and new features can be pushed to the device. Use the Orbi app to set Circle Smart Parental Controls to make sure the kids aren't spending too much time on their devices, or logging on when they shouldn't be. Guest networks can also be set up. Each unit has a pair of Gigabit Ethernet ports for a wired connection to devices when needed. A package including the tri-band Wi-Fi router and an Orbi Voice smart speaker and Wi-Fi Satellite sells for US$430.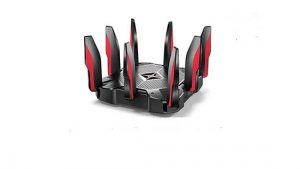 TP-Link Deco X10 Wi-Fi 6 Router
One of many new Wi-Fi 6 routers, and the first for TP-Link, the Deco X10 AX2700 whole-home mesh Wi-Fi system can provide tri-band speeds of up to a theoretical 1.95Gbps, providing stable coverage throughout the home, with less interference. Pricing and availability is TBC.
The TP-Link Archer AX11000, meanwhile, is also worth mentioning, as it's the company's first tri-band router designed for gamers that features Wi-Fi 6. Total throughput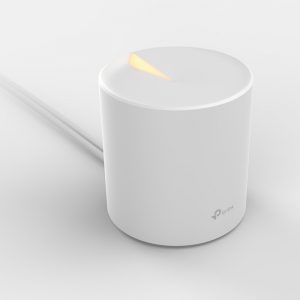 is up to 10,756Mbps, and Gaming Accelerator technology can help reduce latency and interference during fast-paced and high-pressure gaming situations.
D-Link DWT-2010 5G Gateway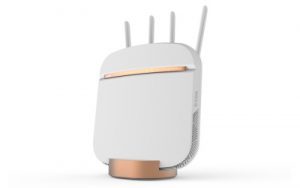 Rather than focus just on Wi-Fi for the home, D-Link is pivoting to 5G wireless, and offering a 5G router that can be used to connect all of your smart devices, from home entertainment, to security and appliances. The company has also recently introduced its new EXO range of mesh-enabled smart Wi-Fi routers and extenders that come with features like voice control capability via Google Assistant and Alexa, and McAfee protection.
Linksys MR8300 Mesh Wi-Fi Router
This AC2200 MU-MIMO tri-band router includes Mesh Wi-Fi capability for expanding coverage as needed by adding Velop Mesh Wi-Fi nodes, and offers speeds of up to 2.2Gbps. MU-MIMO technology ensures that a dedicated signal is sent to every connected device, so you don't need to worry about streaming Netflix in 4K in the living room while your teenager is streaming as from the laptop in his bedroom, or downloading large files. It can be easily set up using the Linksys app.
Mercku M2 Hive and M2 Router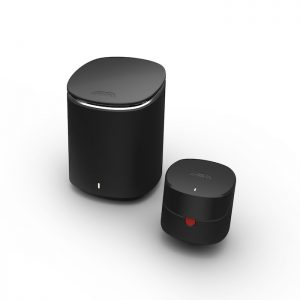 This combination Hive and Router from the Waterloo, ON-based company began as an Indiegogo campaign last year. Today, the router is readily available through shops like Amazon. It uses patented technology that is said to help to improve transmission power and avoid lag and dead spots within the home. Each one can support up to 60 devices, and a space that's up to 3,000 square feet in size. To expand coverage, or get around obstructions like walls, there's the upcoming Hive package that will include the router along with Bee nodes that plug into power outlets to extend coverage further. Everything can be controlled using the M2 Wi-Fi app, including managing and limiting bandwidth for specific devices. The M2 router on its own is US$120. Last year, Mercku noted that the M2 Hive package including the router and four Bee notes, would sell for US$250 once available.
Related:  Smart Home