Now that the summer is fast approaching, it's time to think about enjoying some fun in the sun. And for many of us, that often means spending a day at the beach.
You can maximize your beach visit with a few cool tech items.
JBL Flip 4 Waterproof Bluetooth Wireless Speaker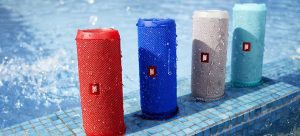 Unless you're at an all-inclusive resort, chances are there isn't music playing. You can create your own little musical oasis with a portable Bluetooth speaker. The JBL Flip 4 is fully waterproof, which means you don't have to worry if it gets wet. And you can simply rinse the sand off it once you get back home. It's also ultra-rugged so it can withstand getting knocked around. You can connect up to two devices to it at once, so one person can switch to his playlist once the other dozes off, or you can take turns playing DJ. It lasts for up to 12 hours, which is more than enough for a day's beach session. It's about $110.
Kobo Forma eReader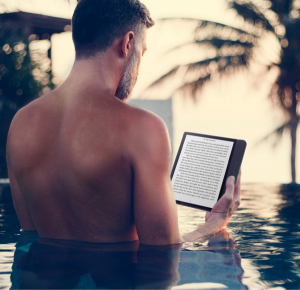 There's nothing worse than reading a paperback book at the beach and getting tons of sand in the creases or ending up with frayed pages or smudged ink because it got wet. An eReader like the Kobo Forma solves this issue, allowing you to read while lounging in the sun. It is waterproof for up to 60 minutes in up to two metres of water, which means you can even read while relaxing on a pool floatie as well. Its 8" HD Mobius Carta E Ink screen is viewable in direct sunlight, and has an adjustable front light that is easy on the eyes and mimics the look of a standard paperback, opened up. You can read in portrait or landscape mode. $300 Want to grab one for your next beach trip? Enter our contest.
Opolar Personal Fan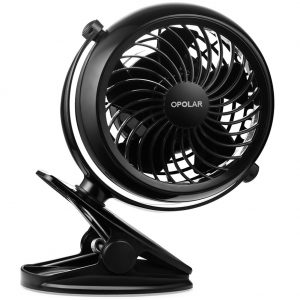 Keep cool while you relax in the hot sun with a portable fan. This one is called a stroller fan, but there's no reason you can't use it at the beach, too! It comes with a clamp so you can easily clip it to the side of the lounge chair or your towel and direct the cool breeze to wherever you want it most. It runs via USB power or 4 AA batteries so you don't need to plug it in. It's adjustable a full 360-degrees, so you can tilt it to direct the air as you like. $24
Catalyst Case for Apple Watch
We always think about getting waterproof cases for smartphones, either to protect non-waterproof devices from getting wet, or as added protection for phones that are. But what about the Apple Watch? If you have one, consider getting a waterproof case for added protection while you swim. The Catalyst Case for the Apple Watch Series 4 (cases are available for all previous-generation Apple Watches as well) has an 18% stronger housing than the Series 3 version. Made of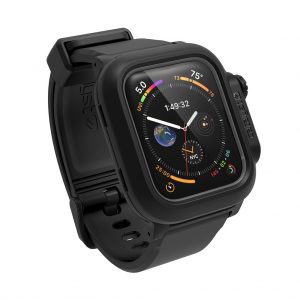 impact-resistant rugged polycarbonate with a premium soft silicone band, it offers a silicone waterproof seal, rotating crown dial, and tactical side button. Once the Watch is housed inside, you can enjoy up to 330 feet of waterproof protection and safety from drops up to 6.6 feet high. $90