Father's Day is just around the corner on Sunday, June 16, which means it's time to start thinking about getting the dad on your list a great gift. And there's plenty of tech from which to choose that any dad would appreciate on his special day.
Here are some great high-tech gift ideas for dad.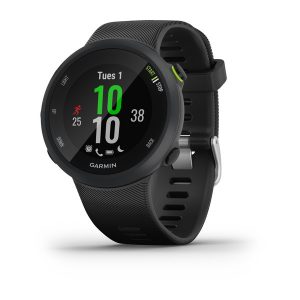 Dad can wear this smartwatch to track his fitness or just daily activity levels, work towards achieving goals, track heart rate, and more. The five-button design makes it easy to operate even with gloves on – perfect for the cold Canadian winters or while skiing – and the display is easy to read even in direct sunlight. It includes GPS and smart notifications as well, along with safety features that let dad share his location in case he needs help. This is great both for the adventurous dad as well as the elderly dad who can use it in case of emergencies if he can't get to a phone. For dads who work out, they can use the watch with Garmin Coach free training plans. This watch is great for beginners, or dads who have just started an exercise regimen, or have expressed interest in getting into better shape. $280
BlackBerry KEY2 Smartphone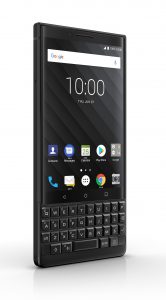 The working dad who simply can't wrap his head around touchscreens will love the Android-based BlackBerry KEY2 smartphone, which features both a touchscreen and an intelligent physical keyboard. With a battery that can last for up to two days before it needs recharging, thin and lightweight design, dual camera, and lots of security and privacy features, it's the perfect phone for the dad who wants to stay connected but prefers a more traditional design and keyboard experience. You can pick one up for under $1,000 or get it for as little as $0 with a contract from dad's wireless service provider. OR enter our contest  for your chance to win an unlocked BlackBerry Key2 for Dad .
Crystaltech Nano 2.0 Screen Protector
Help dad keep his smartphone safe from scratches and cracks with a screen protector. This one is made from a liquid nano glass (yes, liquid!) which means it can be used for any type of smartphone with any screen size, as well as tablet or even smartwatches. Plus, it's super easy to apply without any tools, machines, or really steady hands to ensure a proper fit without bubbling. Wipe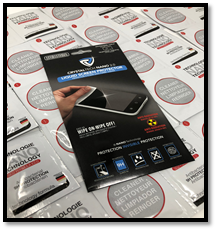 it on, let it set, and voila! The screen becomes resistant to fingerprints, smudges, and repels water. $25 Want to win one? We're giving away a bundle that includes the mobile device protector plus some other cool products dads of all kinds will love.
Amazon Echo Show 5 Smart Speaker
If dad has been reluctant to jump aboard the smart speaker market for fear of his privacy being at risk, consider getting him the new Amazon Echo Show 5, which has an instant privacy feature  that allows you to turn off the microphone and camera by simple pressing a button. There's even a built-in shutter you can slide closed to cover the camera if desired as well. Plus, this tabletop unit has a 5.5" display for viewing details like your daily calendar, weather reports, videos, and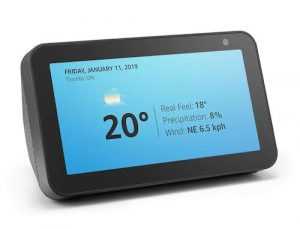 video calls to/from another screen-enabled Echo device or using Skype. Control it by voice just like any other smart speaker, but it can also function similarly to a tablet, displaying things like movie trailers and news programs, a feed from a connected security camera, and apps for controlling other smart home devices like lights and a thermostat. $100, but note that you'll have to gift dad with a pre-order notice, as the device doesn't start shipping until June 26.
Apple AirPods True Wireless Headphones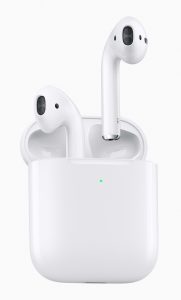 Treat the dad who uses an iPhone with a pair of the latest version of these true wireless earbuds, which use the new Apple H1 chip, and add Siri voice control. With a long battery life of more than 24 hours of total listening time thanks to the charging case, they connect quickly to your tunes from an iPhone, iPad, or even Apple Watch, and fit comfortably in your ears. Dad can use his voice to change songs, initiate a call, adjust the volume, or even get directions. They're $219 with the standard charging case, or $269 with the wireless charging case. Hold the case with the buds up to an iPhone, and the battery life will instantly appear on your phone's screen so you know how much percent is left. Cool!
Muse Meditation Headband
For the dad who is constantly on-the-go with a demanding career, home renovation projects, and/or young kids at home, maybe all he wants for Father's Day is some relaxing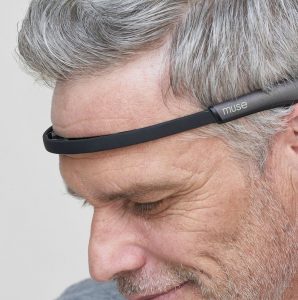 time to himself. Consider the Muse Meditation Headband, which dad can wear while meditating to get real-time information about his brain activity, heart rate, breathing, and body movements. To help dad calm down and focus, the brain activity it senses through research-grade EEG is translated into guiding sounds of weather. There are also guided meditations dad can subscribe to, focused on things like sleep, performance, and stress, with new content added monthly. The headband is currently on promotion for US$200, regularly US$250.
HP Sprocket 2nd Edition Portable Printer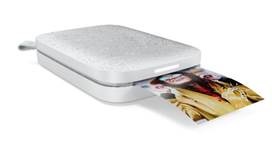 Creative dads will love this pocket-sized portable printer that lets him print photos from his smartphone or tablet on the fly, whether it's at graduation, a birthday party, or the child's soccer game. He'll reminisce about the days of Polaroid instant cameras, print tiny photos he can keep in his wallet, and share copies with others. He'll probably like it in traditional black, but other colour options are also available. $160