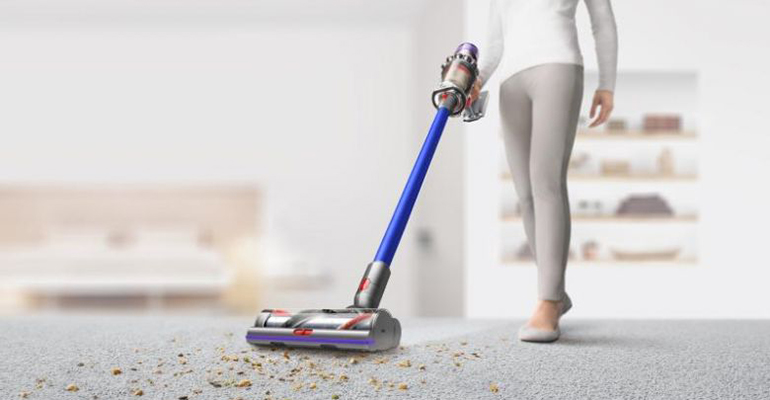 Dyson's latest V11 stick vacuum is like a handheld arsenal for almost any surface in a home.
It's hard to get excited about a vacuum under most circumstances, but Dyson has managed to change perceptions. When a vacuum is efficient and looks cool, it might be easier to like otherwise arduous task of cleaning at home.
The V11 is continuation of what I consider the ongoing convergence of Dyson's upright and handheld vacuums. For a long while, I was using the DC46 as my floor and carpet vacuum, while the V7 handled all that pesky dust above ground. With the V11, I could effectively replace both in one shot.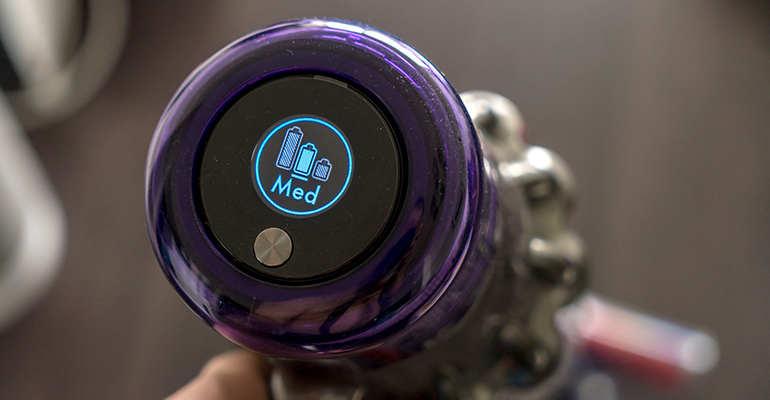 Sticking around
This was the premise I went in with for this review. But I was also curious about the new features Dyson threw in. Improving suction and battery life has long been the company's iterative approach, except this time, functionality now has some additional context.
The LCD screen on the top of the V11's handle is a prime example. Here, I could see which mode it was in (Eco, Auto and Boost), and how much time was left before the battery needs a recharge. Not only that, but in case something gets stuck inside causing a blockage, the screen puts up an alert showing that. And if there was ever a need for a reminder to clean the filter, the screen makes that obvious too.
Just as importantly, the V11 knows what surface it's vacuuming. This was perhaps the most sought-after feature of them all. Dyson has always been good, but switching from carpet to flooring required manual input of some kind. In other cases, there were no options at all unless you changed the cleaning brush or head.
That's no longer the case here. Now, the suction adapts to the surface, particularly when in Auto mode. With the ability to mount the V11 to the wall and utilize a slew of heads and brushes, this is a vacuum that covers a lot of ground.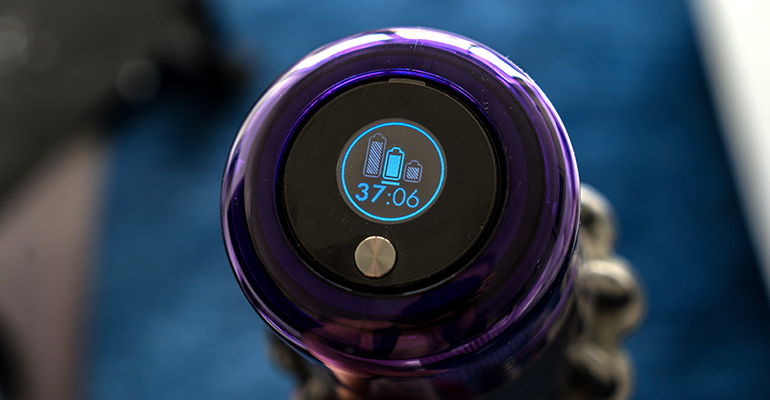 Suction and performance
The model I tested is the V11 Absolute, just one step below the top-line Absolute+. Performance doesn't really change across the different configurations though. Dyson claims the V11 improves suction by up to 20 percent from the V10, but it's hard to quantify how true that is.
What was obvious to me was the technology working in real-time. For example, the LCD showed a different battery time remaining depending on what I was vacuuming. If the suction had to work harder on a rug and then do less work on hardwood floor or tile, the remaining time shifted as I went along.
Switching to Boost mode dramatically lowered the remaining time. At a full charge to start, Boost would probably last 15 minutes on a good day. That's a far cry from the 60 minutes Eco mode manages. Auto is hard to gauge because of how much it fluctuates. Either way, the suction is good enough to clean a small home with power to spare.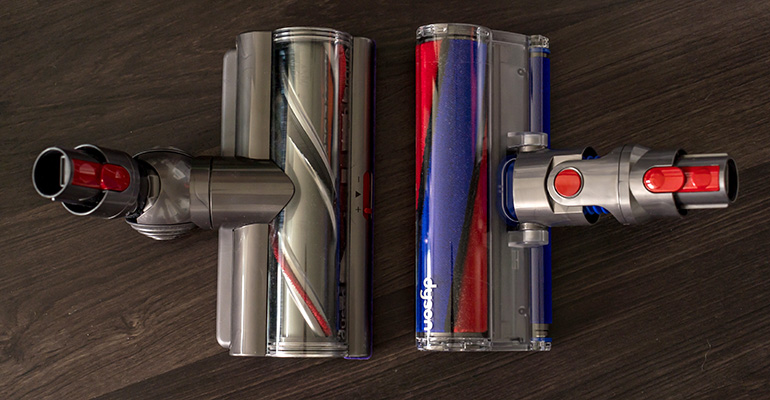 It was easy to toggle between the different modes by just pressing the button on the screen. Coupled with the head's dynamic load sensor that measures suction resistance, the balance of automatic and manual control was conducive to doing a thorough job. Having pets and kids is really where vacuums like this are put to the test. I have neither, but I don't see any reason why the V11 couldn't handle both.
Dyson also claims the vacuum is quieter than previous models, but I'm not so sure that's true. In Eco mode, sure, but in the other two modes, it's still fairly loud. I never minded the noise, personally, but if it's an issue for you, know that it won't be the quietest vacuum you've used.
What I liked most was that I had a vacuum for all surfaces in my home. I even took the V11 and used it in my car. Whether it was a floor, countertop, passenger seat or couch pillow, I didn't have to reach for a different vacuum — just a different head or brush.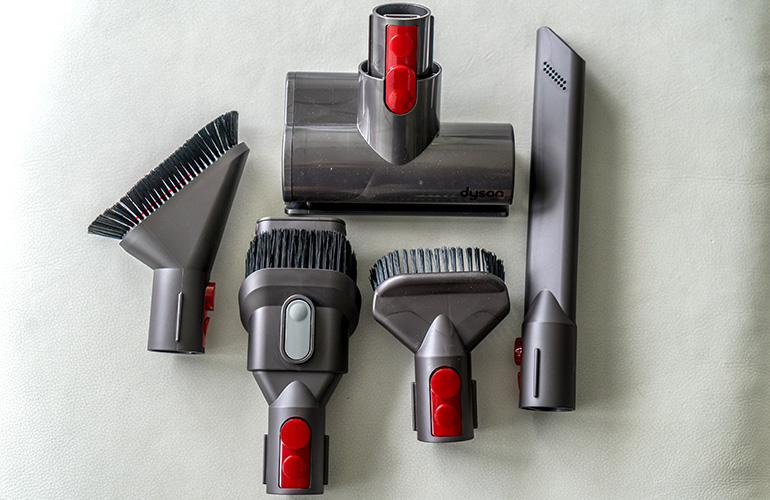 Forward and back
Dyson offers a two-year warranty for the V11, though I would have liked to see one lasting a little longer. The company's stick vacuums have been criticized for their lack of reliability longer-term, as evidenced by Consumer Reports demoting the brand in its own testing. I've used Dyson vacuums going back to 2005 when the company first launched in Canada, and haven't had one break down yet.
Still, starting at $800, the V11 is expensive. The Absolute model is $900, with the Absolute+ at $1,000. The performance delivers on that investment, though I reckon you may be able to get similar cleaning results with the V8 and V10. You are paying extra for the convenience the additional tech provides, and with the hope that reliability doesn't take a hit five years later.