The smart home isn't just about entertainment, audio, video, lighting, and security. It goes way beyond that into another central category: home appliances.
Whether you're cooking in the kitchen, doing weekly chores, or relaxing with a coffee, good book, and some background music, every device you use in the equation can be smart, fully connected, and controlled by an app, your voice, or both.
And while there are lots of smart large home appliances, from washing machines to ovens, dishwashers, and even devices that fold your clothes, here are a few truly cool and unique small smart home appliances worth checking out, both available now and presumably coming soon.
Roomba s9+ Robot Vacuum and Braava jet m6 Robot Mop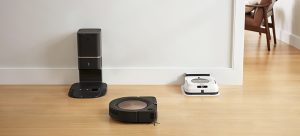 Separately, these two small cleaning appliances are great, with one dutifully and intelligently vacuuming your floors on its own, heading back to its base and emptying its contents into a bag, and the other just as smartly running a  pass across the floors for either a dry or wet mop. But put them together, and it's the epitome of smart cleaning. They both use something called Imprint Link technology that allows them to speak to one another. Tell them to clean, either via the app or voice using Alexa or Google Assistant (or the old-fashioned way: pushing a button), and the vacuum will start, passing along the floors, picking up dirt and debris. When it's done, the mop will recognize this and start its run. All of this can be done remotely, so you can be at the office on Friday, or en route home and have both work in unison so you return home to clean floors, ready for the weekend. The s9+ starts at $1,649 with the Clean Base Automatic Dirt Disposal unit, and the m6 starts at $699.
LG HomeBrew Craft Beer Making Machine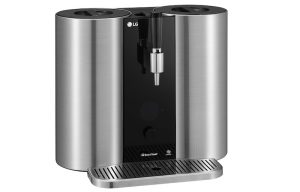 Make  your own beer at home, and control everything from your phone, with this handy home brewing device. It works similarly to a pod-based coffeemaker: add a capsule, press a button, and your beer will begin brewing. The difference, of course, is that the capsules contain malt, yeast, hop, oil, and flavouring versus ground coffee, and the brewing process takes about two weeks versus a few seconds. But once done, you'll have up to five litres of beer to bottle and serve up to guests or enjoy on your back patio. There are different varieties from which to choose, like American IPA and Belgian-style Witbier. The smart function comes in via the ability to monitor the status of the brew using the free Android or iOS app. Once you're done a batch, the machine will also automatically sanitize itself using hot water. Announced at CES 2019 earlier this year, a release date and pricing is still TBA.
Dyson Pure Hot+Cool Purifying Heater Fan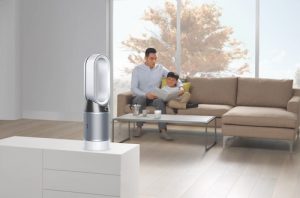 While this unit is a fan, able to keep you cool in the summer and warm in the winter, it  can also capture ultra-fine pollutants in the home so you breathe fresher air. As a smart home small appliance, it can also be controlled through the Dyson Link app, in addition to the included magnetic remote. The app also provides useful information about your home, continuously monitoring the air quality so you can see when the air seems more polluted and run the purifier higher to clean it (or have it run automatically when it detects more particles). It comes in a variety of finish options as well to match your home's décor, including white/silver, black/nickel, and iron/blue. $750
Moodo Smart Home Fragrance Diffusers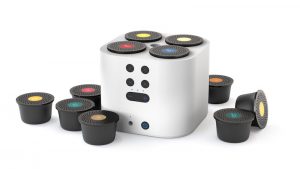 Essential oils are all the rage, and while there are many that dispense delicious scents, and can even double as a portable Bluetooth speaker, these futuristic-looking ones take the cake when it comes to smart operation. Use the app to control the output of smells, mixing and matching to make your own custom scents, or control it by voice using Alexa, Siri, or Google Assistant. Each diffuser can hold up to four capsules with different scents, so you can activate them on a schedule (e.g. fresh linen in the morning and apple pie at night) or play around with mixing and matching scents. Get one for US$139 in either black or white and choose from 28 different scent options – a four-pack is US$30 and each pod lasts for up to 60 hours.
Smarter FridgeCam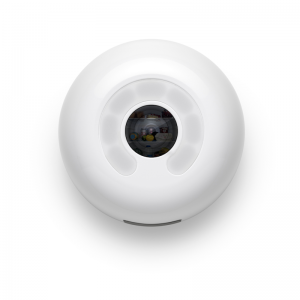 Helping you take the guesswork out of grocery shopping, these smart wireless cameras can be mounted inside your refrigerator so you can capture a view at any time using the app. The app can also keep track of expiry dates so you know if that deli meat or carton of milk is past due and you should pick up more. Also get recipes cleverly based on what's in your fridge. It's about $170 per camera, though it's only seemingly available in the U.K. for now.
Nespresso Expert Coffeemaker
This Bluetooth-connected coffeemaker can be used to make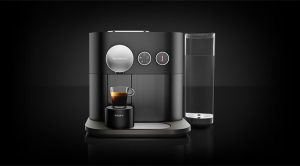 all kinds of coffee indulgences and is controllable via your phone. Select the size of cup you want from four options, adjust temperature settings, save recipes, schedule brews, and even get maintenance help, all from your phone. You can set the machine so a piping hot Americano is waiting for you when you get downstairs to throw into a thermos and head to the office. $379, or add another $70 to also get the Aeroccino milk frother for making fancier drinks like cappuccinos.
Related:   Smart Home