While we don't want to accept the fact that summer is almost over, the truth is that September is quickly closing in, which means so is the busy back-to-school season.
For those heading back to school, tech will be an integral part of your set-up. What devices should you have in your arsenal? Here are some essential tech items for students, from grade schoolers to those attending post-secondary institutions.
Alcatel 3T 8 Tablet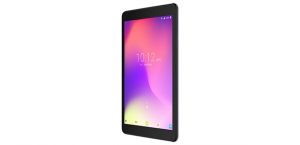 There's a lot of debate over whether some students need a laptop at all. In certain subjects, a versatile tablet might suffice, especially when so many of them, like the new Samsung Galaxy Tab S6, come with things like intuitive touch screens, digital pens, and keyboard and mice attachments. The Alcatel 3T 8 tablet, which is available through Telus and Koodo Mobile, is a simpler tablet, but one that might work as a good secondary device for entertainment, viewing videos like online lectures, and more. It features Alcatel's CloserTV app for video streaming and accessing live TV, a long-lasting 4,080mAh battery that can run for up to 8.5 hours of video streaming over Wi-Fi per charge, 4G LTE connectivity for use when Wi-Fi isn't available, and Google Assistant. A particularly useful feature for students is the Eye Care Mode which helps reduce blue light to prevent visual fatigue when you're viewing it for long periods of time. Parental controls make it a suitable option for families with elementary school-aged children as well who are looking for a tablet they can use for accessing school-based or other educational apps. $180 or $7.50/mo. on a 24-month contract.
Rocketbook Fusion Reusable Notebook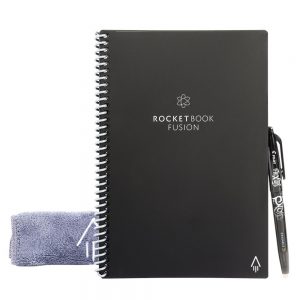 If you don't want to lug your laptop or tablet to class or study group, or the battery has died, this convenient notebook can come in handy for jotting down notes or ideas. It has 42-pages with templates and dot and grid lines, each of which can be written on using the reusable pen, then wiped clean after the contents are saved to your favourite cloud service. Write on the synthetic paper using the Pilot FriXion pen with Everlast technology, upload to a service like Dropbox, Evernote, Google Drive, Box, iCloud, Slack, or even directly to e-mail, then use a damp cloth to wipe it and use the same page over again. $47 for executive size, $49 for letter; each book comes with the  pen and microfibre cloth.
Roku Streaming Stick+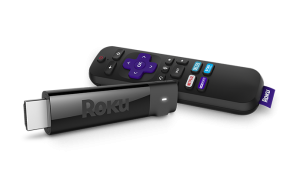 Ideal for post-secondary students living in dorms, or high schoolers with TVs in their bedrooms, this streaming stick allows you to access streaming services like Netflix and Amazon Prime Video from any TV by simply plugging it into the TV's HDMI port and following a simple set-up process. Students can use one to binge their favourite shows on the weekend, access sports and world news, and more. It comes with a convenient remote, or you can download the app and use your phone. Since it's totally portable and easy to set up, college and university kids can bring it with them when they return home for holidays and summer break, and continue to use it there. We're giving away one so enter the contest for your chance to win. $90
HP Sprocket 2nd Edition
Elementary and secondary school students in particular will love this fun portable printer that they can use to make tiny, candid prints on-the-fly. Sure, kids these days are all about digital. But these small 2x3" photos are perfectly sized for popping into a wallet or phone case or decorating a locker or bedroom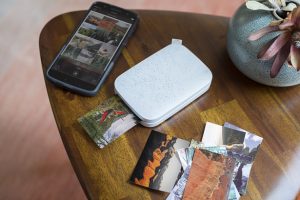 mirror. It uses Bluetooth and can connect to multiple phones at once so everyone can get in on the fun. You can use the HP Sprocket app to add filters, frames, text, and stickers to photos before printing. And augmented reality (AR) features let you create AR videos and 3D animations using the app. It comes with a 10-sheet pack of paper, and you can buy more separately. Check out your chance to win one in an attractive luna pearl finish through our contest. $160
Microsoft Office and ESET Smart Security Premium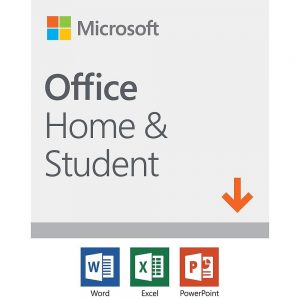 Along with having a computer or laptop, students will require a subscription to a word processing program to complete their assignments, as well as proper security software to protect their personal information. For the former, Microsoft Office Home & Student 2019, which includes classic versions of Word, Excel, and PowerPoint that can be installed on a single PC or Mac, is an ideal option. $169.
And for the  latter, there's ESET Smart Security Premium, which provides antivirus protection for a PC, Mac, or Android device, protecting students from ransomware and hijacking while they do things like shop for school supplies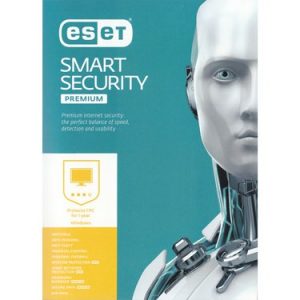 online, access smart devices, and key in passwords. Personal information is also encrypted, as are contents via inserted USB drives. $50 on current promotion (regularly $60) for protection for a single device or pay $70 for three devices or $90 for up to five.
Epson ET-M1170 Monochrome All-in-One SuperTank Printers
The latest models in Epson's EcoTank line are designed for home or home office environments, and they would be great for busy families that include multiple students with lots of printing requirements for things like assignments and study notes. The more affordable of the two newest models is the ET-M1170, which, like all other EcoTank printers, uses refillable ink reservoirs instead of cartridges that offer up to two years (about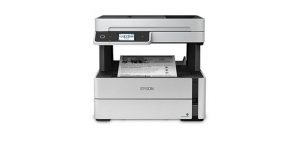 6,000 pages) per bottle. You can easily get through a full school year, maybe even two or more, with the set of ink that comes in the box. It makes black and white prints, which is likely all a student will need, and offers fast print output for quickly pushing out those assignments last minute. Kids will also love the ability to wirelessly print from smartphones and tablets, and even control printing via voice using Amazon Alexa, Google Assistant, or Siri. $360
Stay on Trend – Enter to Win Back to School Tech Accessories from eBay!