At its Made by Google press event in New York city in mid-October, Google announced several new products and services across six core categories: smartphones, smart home, computing, headphones, and gaming.
If you missed the event, or need a refresher, here's a breakdown of some of the most compelling new products to be revealed.
Google Pixel 4 Smartphone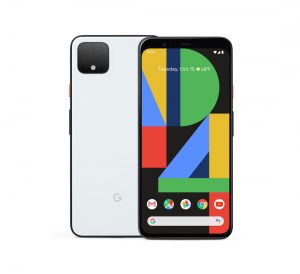 The newest member of the Pixel smartphone family offers several improvements in photography, including the ability to take great shots even in the dark, two cameras on the back of the phone, including a telephoto lens, Super Res Zoom software, Night Sight, and more. It also includes a new Google Assistant that doesn't take up much room on the screen, and can be used to open apps, search your phone, share what's on your screen, and more, all using your voice. It also considers the context of your query so you can ask it more specific questions using natural language. It works with hand gestures so you can do things like wave your hand overtop the screen to snooze an alarm, dismiss a timer, silence the ringer, or skip songs. A useful feature for business is a Recorder app that can record meetings, lectures, jam sessions, and other audio, and can transcribe speech and identify sounds like music and applause. The custom-built Titam M security chip protects sensitive data. It will be available starting October 24 for $999, and the larger XL version for $1,129, and come in clearly white, just black, and a limited edition oh so orange.
Google Smart Home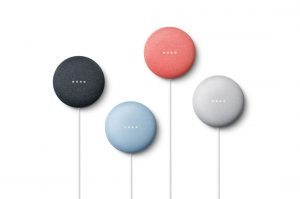 For the smart home, Google is offering three new products. The Nest Mini is an ultra-small smart speaker that offers twice the bass for when you want to listen to tunes in a small area, as well as an upgraded and faster Assistant. It will also automatically adjust the volume based on background noise, so the Assistant will reply louder while the dishwasher is going, for example, or you're running the vacuum. It can connect to other Nest speakers to build a whole-home sound system. Use stream transfer to transfer audio from your smartphone as soon as you walk in the door. The fabric covering the device, which comes in chalk, charcoal, coral, or sky, is made from 100% post-consumer recycled plastic bottles. It will be available October 22 for $69.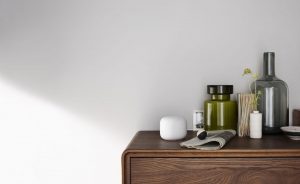 Nest WiFi provides Wi-Fi coverage throughout the home. Consisting of a router that plugs into your modem and a Wi-Fi point with Google Assistant that extends coverage throughout the home, it can deliver two times the speed of Google WiFi and up to 25% better coverage: with a two-pack, you can get coverage throughout a large 3,800-square-foot home! Set up is simple through the Google Home app, which guides you through all of the necessary steps. A neat feature: use it with a Nest smart display to share the guest network and password easily, where guests can simply scan their phone and get online right away. (The 10" Nest Hub Max is one such device, which is also coming to Canada for $299.) Google Assistant allows the WiFi point to work like a Nest Mini. On sale starting November 4, a two-pack with a router and one point is $269, or three-pack with router and two points is $349.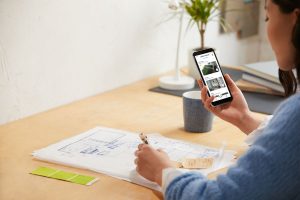 Nest Aware, meanwhile, allows you to manage and monitor multiple Nest cameras with a single subscription. Get 30 days of event video history for $8/mo. or 60 days plus 10 days of 24/7 video history for twice the price.
Pixelbook Go
On the computing end, the Pixelbook Go is joining the line-up. Dubbed a high-performance Chromebook, it weighs just 2 lbs. and measures 13mm thin, making it easy to bring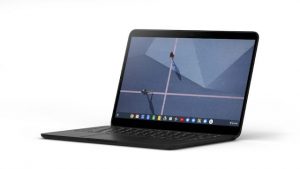 with you anywhere. Features include quiet, backlit keys, 13.3" touchscreen, and bigger battery than its predecessors. It can start up in seconds, accept regular automatic updates, and offers built-in security through Chrome OS. Pre-order it now for $879 in just black; a not pink option is also coming soon.
Pixel Buds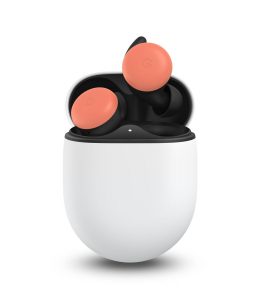 In personal audio, the new Pixel Buds offer instant access to Google Assistant, and include a stabilizer arc for tucking gently into your ears and interchangeable eartips for a secure fit. A spatial vent underneath prevents you from feeling as though your ears are fully plugged, and also lets you remain aware of what's happening around you while still blocking out noise. You can pair them with a Pixel phone or other Android 6.0+ device via a single tap, or with any Bluetooth-enabled device through the standard pairing process. Get up to five hours of listening time per charge, and up to 24 hours more using the wireless charging case. They are sweat- and water-resistant, so you can use them while working out, too. US$179, they'll come in clearly white, oh so orange, quite mint, and almost black. They'll be available Spring 2020, but Canadian pricing is not yet confirmed.
Stadia
A new category for Google, Stadia is the company's new streaming gaming platform, allowing gamers to play without the need for a separate gaming console. Arriving November 19, gamers will be able to buy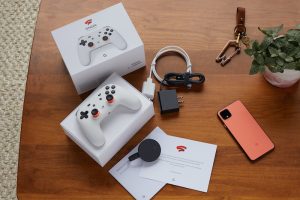 games through the platform, then play them on a TV, laptop, desktop, and select tablets and smartphones. It will come with a Chromecast Ultra and Stadia Controller, with the Pro version providing 4K HDR video quality with 5.1 surround sound when connected to compatible equipment. Games include Red Dead Redemption 2, Mortal Kombat 11, Kine, Destiny 2: The Collection, and more. The Founder's Edition, now available for pre-order, will be $169 and include a three-month Stadia Pro subscription while the Pro, which will be available at launch, will be $12/mo. after the subscription. A base version, available in 2020, will include the service for free with no games, which users can buy as they go; but video quality will max out at 1,080p versions 4K with the Founder's Edition. Controllers can be purchased on their own as well for $89, and are on pre-order now in clearly white, just black, and wasabi finishes.