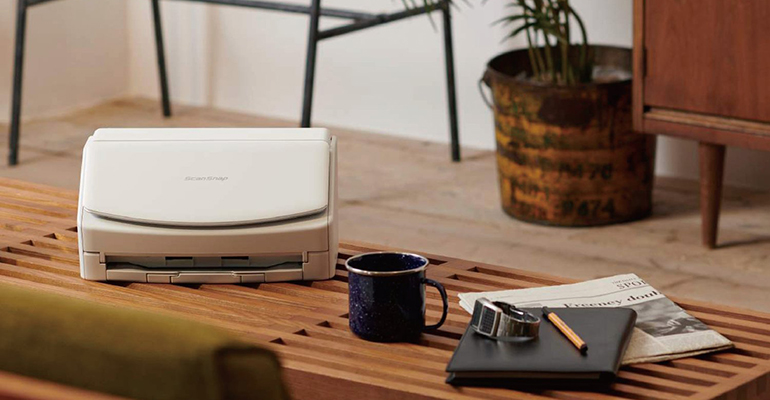 The restaurant business is hectic in its own right, which is why putting a document scanner in the kitchen can help feed the bottom line, says Jennie Moore.
Moore runs her own boutique bookkeeping firm, Moore Details Inc. from her own home office, and counts a Toronto-area restaurant among her clients. She wouldn't name the business, but says she introduced the eatery to the Fujitsu ScanSnap iX500, a document scanner designed for ease of use and versatility.
The idea was to provide her client with a path of least resistance in handling paper, when the real focus was on the ingredients and supplies necessary to operate the restaurant. She convinced staff to install the scanner in the kitchen because it was the primary point of contact for incoming and outgoing paperwork.
"Traditionally, restaurants would cart paper back and forth, using some sort of folder or accordion file, and that's really painful for both the restaurant owner and bookkeeper," says Moore in an interview with WhatsYourTech.ca. "The restaurant industry is still heavily paper-based, and not quite electronic yet."
The key was to not only digitize the paper stacks themselves, but also organize them in easy-to-use cloud tools. When staff at the restaurant run documents through the scanner, they go into a cloud accounting service called Hubdoc, where Moore can see them instantly to keep track of revenue and expenses.
A paper-based process would have taken upwards of 60 days for Moore to turn around a set of financial statements, partly because of time wasted finding documents or bank statements. The current workflow via the ScanSnap iX500 and Hubdoc reduced that to just two weeks. It also had an impact on communication, vastly reducing the number of emails and phone calls required to track down missing files, she says.
"We're able to have better conversations about data as opposed to data that's missing," she says. "We can talk about things, like how to grow their business, when they're ready to hire a new employee, or look to grow their facility."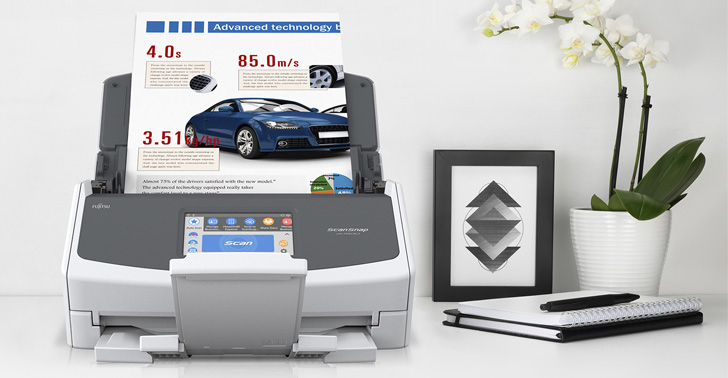 Crunching numbers poses unique challenges for restaurants and caterers, she adds. Point-of-sale systems, like TouchBistro and Lightspeed, help keep track of customer revenue and tips to keep everyone honest, but those platforms don't address the supply side of the business. Those responsible for quantifying deliveries have to make sure they receive everything, given how tenuous profit margins are in the industry. When those forms immediately go through the ScanSnap iX500 in the kitchen, they decrease the chance of getting lost or misplaced, she says.
Cashing out with daily reports detailing earnings and expenses can also go through the scanner to help form a bigger picture of how the business is doing. Hubdoc acts as the organizational tool for expense and revenue reports, while ScanSnap Cloud can steer documents to popular cloud storage services, like Google Drive, Dropbox, Evernote, OneDrive and Box, among others.
"After working a 14-hour day, they don't want to talk about missing receipts, they want to talk about their business, how they're doing and why they're working," she says. "Once you get rid of that factor of looking for stuff, it saves time and you can just focus on better things, whether you choose to spend it personally with your family or in business."
Despite that, Moore admits there is a "pain point" in communicating how hardware, like the Fujitsu ScanSnap, would work effectively in businesses like this. She believes it wouldn't take long to assuage concerns and skepticism, given that the scanner takes up little space and doesn't always have to be situated in an office space.
"Not everybody has a typical office space, where they can sit down and do their paperwork," she says. "We need to think of innovative ways to streamline those pain points or else we don't get the data, so outside the box thinking can make a real difference."