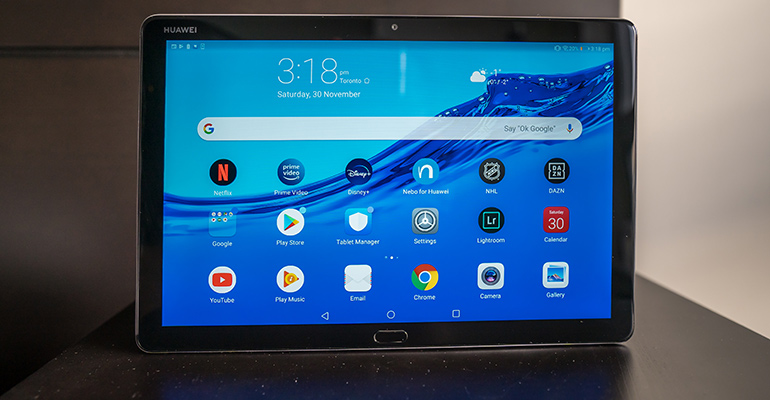 Android tablets have become less about doing something productive, and more about consuming content, which is exactly where the Huawei MediaPad M5 Lite fits best.
In tablet terms, this is a mid-range device. It doesn't sport the latest specs, nor the latest software, but does make up for that with a nice design and user-friendly performance. It's still a tough sell in a market that offers other alternatives, especially with decently-priced iPads available, so it will largely depend on what you want a tablet for.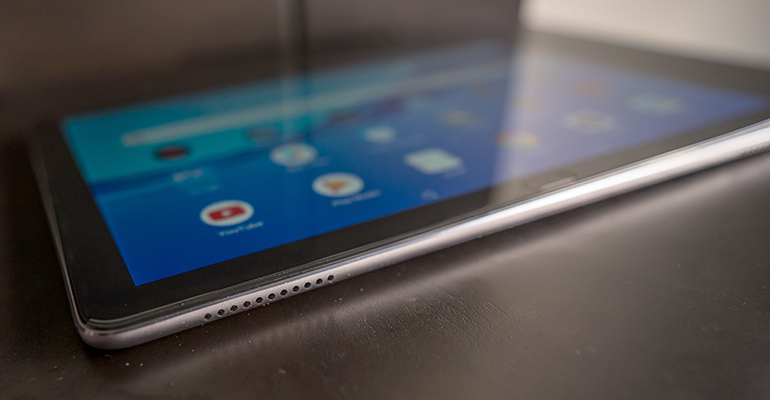 Design and setup
For a 10.1-inch tablet, the MediaPad M5 Lite doesn't always feel light at a touch above a pound. There's heft to this device that gives it something of a premium feel, but you will likely find yourself holding it with two hands more often than not.
That may have an implication for young kids, who are going to be among those using this on a regular basis. While heavier relative to tablets of a similar size, it shouldn't be a deal-breaker, either way.
The screen is vibrant with an IPS display that gets sufficiently bright, though resolution is somewhat limited to 1920 x 1200. You won't be watching anything in 2K or 4K on this, but that's not necessarily the point anyway. There are speaker grilles on the top and bottom that are among the loudest I've seen on a tablet at this price point. You won't have any problem listening to anything on it.
Storage is limited to 32GB, though only 20GB or so is actually available to use. The microSD card slot on the left side can expand that up to 256GB. After downloading a lot of apps and some streaming content for offline playback, you may need to slot in a card for additional space.
Under the hood, the tablet runs on a Kirin 659 octa-core processor, a mid-range chipset that will show its limits under certain circumstances.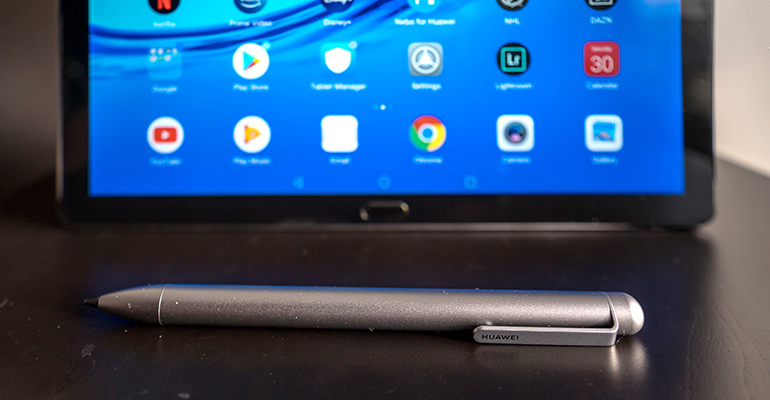 The stylus pen
It may be surprising to you that there's an M-Pen stylus pen in the box. Most brands charge extra for that, or they come included with a premium price. The M-Pen doesn't have any special features, like an onboard button that does anything special. It's simply a tool you can use to navigate and work on the tablet.
It is pretty responsive, and I tried it on photo-editing apps to gauge precision. It's not bad, but not quite at the level of better pens out there. My more immediate issue was that there was nowhere to put it. It has a clip to latch onto a pocket, like any other standard pen, just nothing to attach to the tablet itself.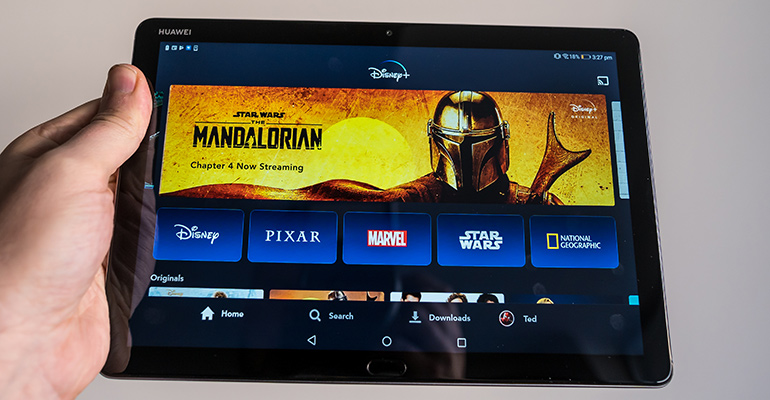 Performance and software
Unfortunately, the MediaPad M5 Lite is filled with its share of bloatware. There is the usual suite of Google apps, plus Microsoft Office apps, plus Huawei's extensive suite of apps, plus Facebook, Netflix, eBay, Booking.com and a few games also pre-installed. It's a lot to start with, and for the most part, the tablet can run all those things well.
The included games are a mix, purposely placed there so that they run smoothly. For example, Asphalt Nitro is fine, but the latest Asphalt racing games were effectively unplayable. Framerate issues and lag hindered the whole experience. For that reason, you would need to limit yourself to casual games or older titles that don't require as much horsepower.
Kids Corner lets you set up a separate custom experience tailored to them, made even easier when they log in with their own fingerprint. As a media streamer, the tablet excels because it doesn't really struggle to do so. Whether it's something on Netflix, Disney+ or YouTube Kids, among other services, it's really what this model does best.
The only thing is that you will need to be okay with the fact Huawei won't be updating Android. It comes with version 8.0, which came out in 2017, and irks when considering that Huawei's own EMUI overlay still gets updates. With no Android upgrade path, even those updates will eventually fizzle out too.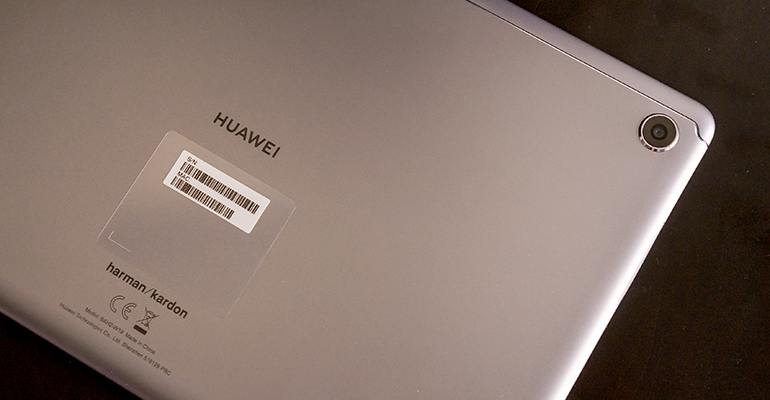 Battery life
The battery is one of the tablet's strongest attributes, lasting well above eight hours, even when the screen is at full brightness (which I never do, personally). Getting north of 10 hours of video playback should not be a problem on this device, and that's why it's ideal for flights or road trips.
The quick charger that comes with it can go from zero to 100 per cent in about three hours, though you get a good chunk of that in the first hour. The M-Pen uses a AAAA battery that isn't rechargeable, so you will need to replace it at some point.
Conclusion
You can often find the MediaPad M5 Lite for under $400, putting it in the same ballpark as the entry-level 32GB iPad that starts at $429. The advantage there is that Apple will keep updating it and put in a better processor to start with.
As far as Android tablets go, it is among the best I've tried at its price point — at least as a consumption device. The pen is okay, but your mileage will vary by the apps you choose to use. Even if you tend to ignore it completely, this tablet is worth a look if you want an Android tablet to keep eyes peeled on favoured content.