Everyone loves to be entertained whether it's at home or on the go, alone or with friends. And entertainment can come in a myriad of forms, like music, videos, books, smart gadgets, and more.
There are plenty of hot, new tech devices that would make perfect entertainment-centric gifts for just about anyone on your list. Here are a few ideas to help you get your shopping going.
Philips Hue Starter Kit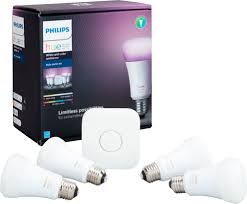 A perfect gift to get someone started on building their smart home, this kit contains bulbs they can swap in for other standard ones. Connect the Bridge, download the app, and control everything from your smartphone. Not only can you turn lights on and off and dim them from the app, but you can also select from an endless number of colour options, like soft white for reading or a dark red hue to set the ambiance while entertaining for a dinner party. Enter our contest for the chance to win one, a $259 value.
Google Nest Hub Max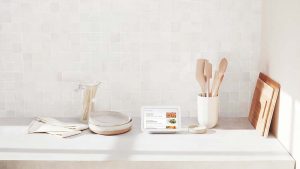 This smart display puts an interesting spin on the smart speaker: instead of functioning just as a speaker that can respond to your vocal commands to play music, tell you the weather, a joke, or read your calendar appointments, it adds a screen to the mix. Formerly known as the Google Home Hub, the Nest Hub Max can be used as a digital photo frame, for video calls, or even for watching videos, thanks to the addition of a screen. Get one for the bedroom nightstand to wake you up in the morning, put it in the living room to display a slideshow of images when guests are over, or keep it in kitchen to play instructional YouTube cooking videos to guide you as you experiment with a new recipe. $169
Kobo Forma eReader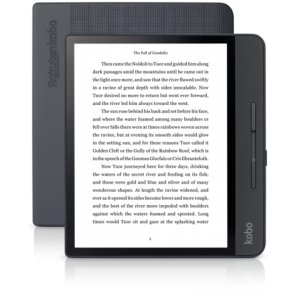 For personal, quiet entertainment, nothing is better than curling up with a good book. And this e-reader is a good choice, able to store hundreds of eBooks so you can pick and choose what you feel like reading based on your mood. You can take it with you to work to enjoy during downtime at lunch, while traveling, at the beach, or virtually anywhere and read offline without having to lug around a selection of paperback or hardcover books. The introduction of Dropbox support on Kobo Forma has extended its mission of accessibility. Kobo Forma allows readers to read documents stored in the cloud by accessing their Dropbox accounts  Want to win one? Check out our contest where we're giving away one of these $300 devices.
Sonos Move Speaker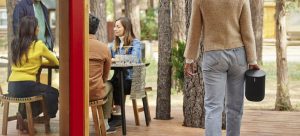 Great for taking the entertainment outside, this is Sonos' first speaker designed specifically for use outside. It is tough and durable, able to withstand bumps and falls as well as rain and moisture, dirt and dust, and even UV rays and extreme temperatures. It works just like every other Sonos speaker and can be part of a whole-home Sonos system, wirelessly communicating with other Sonos speakers to play the same music throughout the home or different songs in each room. It can run off a battery that lasts for up to 10 hours, then recharge it on the convenient base. It's a perfect gift for someone who already owns Sonos speakers at home, giving them a perfect option to entertain them in the backyard, porch, or by the pool as well. $499
Roku Streaming Stick+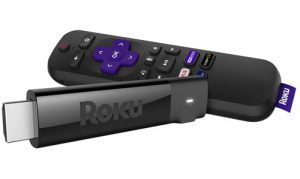 For someone who has a room in the home that doesn't yet have an updated smart TV, this device is an affordable way to help them stream their favourite series and movies on the big screen. Plug it into the HDMI port of your TV, follow the on-screen and in-app prompts, and you're off to the races. Control playback of content from a variety of streaming services like Netflix, Apple TV+, and Disney+ (subscriptions required), live TV, and other Roku channels using the included remote or the mobile app. And watch in full 4K glory on a compatible TV with a compatible service. The great thing about this model is that it's super portable, making it great for the person who switches among different homes, like a dorm and parents' house, or primary home and cottage. For $90, it's great value, and you can try and win one through our contest.
Alcatel 3T 8 Tablet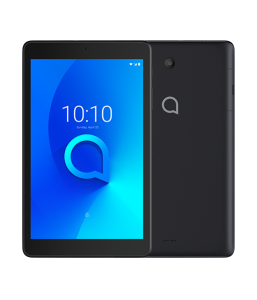 To keep the entertainment going beyond the home, consider an affordable tablet like this one that comes with the CloserTV app that combines content from popular streaming services along with cable and satellite TV services so you can browse through them all in one place. Log into your existing account for each service, then watch directly on the tablet or cast the video to a smart TV. Parents will love the parental controls, and the 4G LTE connectivity option means you can use it for entertainment in the car or anywhere else without the need for Wi-Fi, with an appropriate wireless plan. The battery lasts for up to 8.5 hours over Wi-Fi or seven hours via high-speed LTE. $180 outright from Telus or Koodo, or $7.50/mo. for two-years.