As you shop for everyone on your list this holiday season, you might run into a few folks for whom it's tough to find the perfect gift. One thing everyone seeks out these days are devices that can help them stay connected and entertained on-the-go. And in some cases, devices that can make working on-the-go simpler as well.
As you look for the perfect gift for the person who's always on the go, whether for business or pleasure, here are some tech suggestions.
Samsung Galaxy A20 Smartphone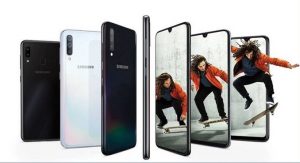 With this smartphone, the person can entertain themselves by watching videos on the Super AMOLED Infinity V-Display and snap photos using the dual or triple view camera. The long-lasting and fast-charging battery means they can perform multiple tasks on the go without worrying about draining the battery. This makes it an ideal device for both work or play. Enter our contest for your chance to win one of these phones, a $350 value.
TripDongle Personal Driving Assistant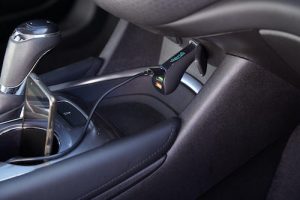 The person who's always on the road might appreciate this nifty gift, which they can use to track trip data. It plugs into a car's USB port or power socket and works alongside a smartphone app. It's especially great for small business owners and self-employed individuals who need to log their journeys for income tax purposes. It captures information like driving history and trips, presented in charts and graphs. It's also a useful safety device that can provide your ETA to others, perfect for parents who have newly licensed drivers in the family. And it can even remember where your car is parked to help navigate you back to it. Don't worry about keeping your phone charged, as the device itself has three USB ports so you can plug your phone into it to recharge while you drive as well. It won't ship until February 2020, but if you sign on as an early backer for the Kickstarter campaign, you can grab one for $31, which will be about 34% off the retail price once it's officially in market.
HP Sprocket Studio Portable Printer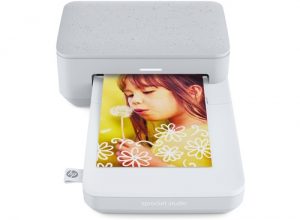 While digital photos are great, it's nice to have lasting, tangible memories. This adorable little portable printer spits out 102mm x 152mm tiny prints that are perfect to give away at parties. It connects to the HP Sprocket app on your smartphone via Bluetooth, then make tiny prints from images in your camera roll or from ones posted to social media sites. The glossy, full-colour photos are fade-resistant and will last for up to 100 years. Someone who entertains a lot would love it, as would someone who has their own business and sets up shop at trade shows or other venues. It's a great little giveaway that will make clients, potential customers, family, and friends, remember your event or what you offer. For the chance to win one of these portable printers, value $180, enter our contest.
Scosche FlyTunes Wireless Audio Transmitter
For the person who often travels for business, pleasure, or both, this device can come in really handy.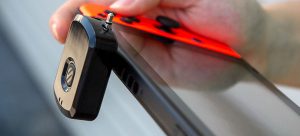 Plug it into a source device, like a laptop, tablet, smartphone, seatback entertainment system on a plane, or even a portable gaming device like a Nintendo Switch, then pair two sets of wireless headphones or earbuds to it. This way, two people, like siblings, a couple, or business colleagues, can listen privately to the same source at the same time. It can also work for kids in the backseat watching movies on a tablet during a road trip, for example, with some fitness machines at the gym, and even with non-Bluetooth devices that have a 3.5mm output jack. You'll get up to eight hours of use per charge. US$40
Huawei Band 3 Pro Fitness Tracker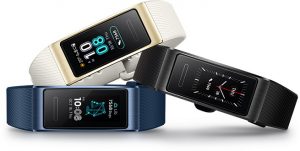 This handy tracker can keep track of steps and fitness for the person who loves to walk, jog, run, and work out; or who just wants to keep a closer eye on their health and fitness. It's water-resistant so you can wear it in snow or rain, as well as to track swimming. It comes with a built-in heart rate monitor, GPS, and sleep tracking capability. Multi-sports mode allows you to track specific sports activity as well, not just steps. At a $100 value, we're giving one away so enter for a chance to win!
ViewSonic® M1 Mini LED Projector

This new mini projector is a great travel companion, allowing on-the-go businesspersons and families to watch videos from wherever they are. It has a built-in battery and is small and light enough to throw into a purse, backpack, or briefcase. A smart stand makes for an easy setup and optimum angling. Plug in a device via USB then play content using the external dongle on any flat wall, sheet, or screen. It's great for presentations, movies for the kids at the cottage, and more. Get great sound as well through the built-in JBL speaker. Want one of these $229 handy devices for yourself or to give as a gift? Enter to try and win one.
CarSeat CoPilot Automatic Alert System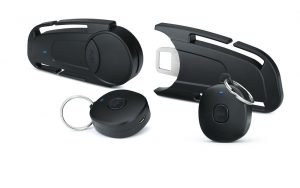 While we'd like to think we'd never need a device like this, the reality is that babies have been accidentally left in cars far too often. The CoPilot uses patented technology in a seat belt clip sensor that attaches to the straps of an infant car seat, then transmits a signal that will trigger an alarm sound with the included key fob if the key moves more than 10 feet away from car with the belt still intact. For any new flustered or frazzled parent, it's a thoughtful gift that will offer peace of mind, giving them one less thing to worry about. US$49.95
Google Nest Mini 2 Smart Speaker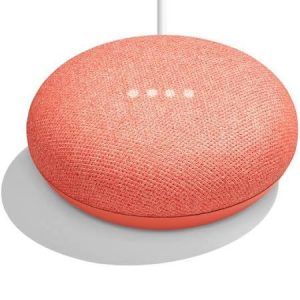 Ideal for smart voice control both at home and on the go, this tiny smart speaker plugs into a power outlet, then set it up through the Google Home app. You can use it anywhere there's Wi-Fi connectivity, like at the cottage, office, or even hotel room for playing music from your smartphone, tablet, or laptop. You can win one of these, too, to place in another room of your home or give as a gift. Enter the contest and you might be chosen as the lucky winner! $69